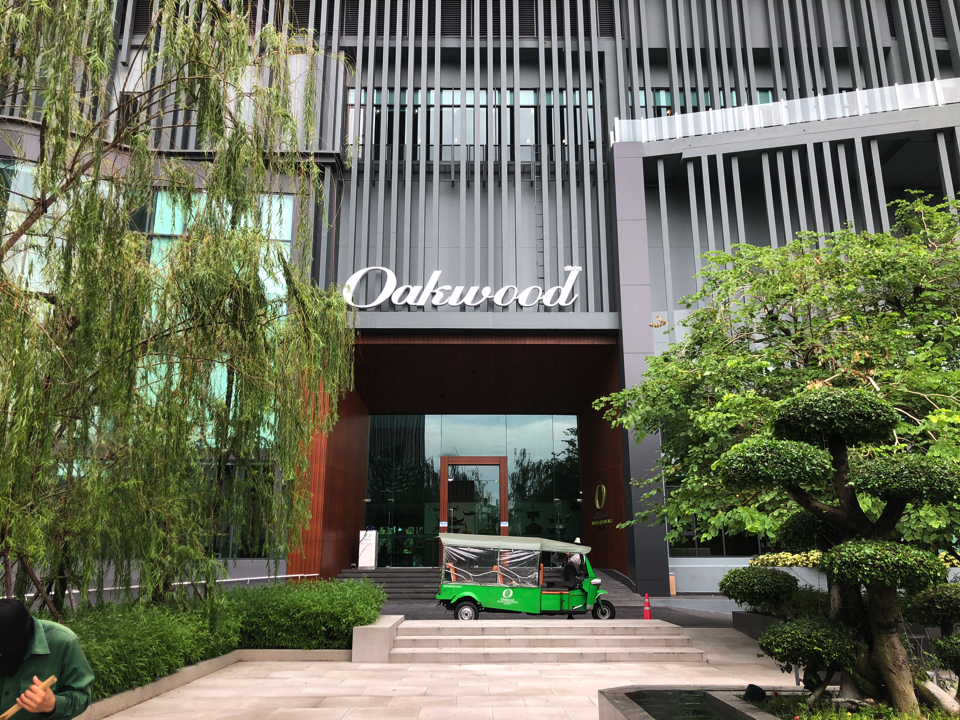 Detailed review & photos "Oakwood Hotel and Residence Sri Racha"
There are convenience stores and hospitals around the hotel. It's close to the dock, so I think it's a convenient hotel for people who like fishing. It's a little far from AEON MALL, but it's easy to get there with a tuk-tuk. The BGM of the hotel itself is noisy, and without it, it's a countryside, so I think it's quiet. There are many cafes and it is cheaper than Bangkok. It takes about 30 minutes to walk to the fishing tackle shop of AEON MALL, but it was convenient because I could use the tuk-tuk of the hotel (however, I gave the tip, so it was the same price as the tuk-tuk around there).
The staff were polite and worked very fast. Some of the staff spoke English very well. As for the guests, 90% were Thai. I think many were staying to go fishing or to play golf. I saw some Westerners staying, but most were Thai and there were many families. Some people seemed to be staying for business reasons.
It was an hour and a half drive from Bangkok, but since Sriracha is in the direction of the airport, I think it will take less than an hour if you go directly from the airport. There are restaurants, convenience stores, and Max Value around the hotel which was very convenient.
I stay at this hotel every time I visit Sriracha with my family. I came here for the first time ever since the Corona outbreak and I was surprised at how much it changed. It was a little disappointing that the breakfast buffet was styled by the staff and the menu was greatly reduced. However, I enjoyed the hot spring very much. The location is good, so I would love to stay here again.
Oakwood Hotel and Residence Sri Racha
Recommended hotels in Thailand