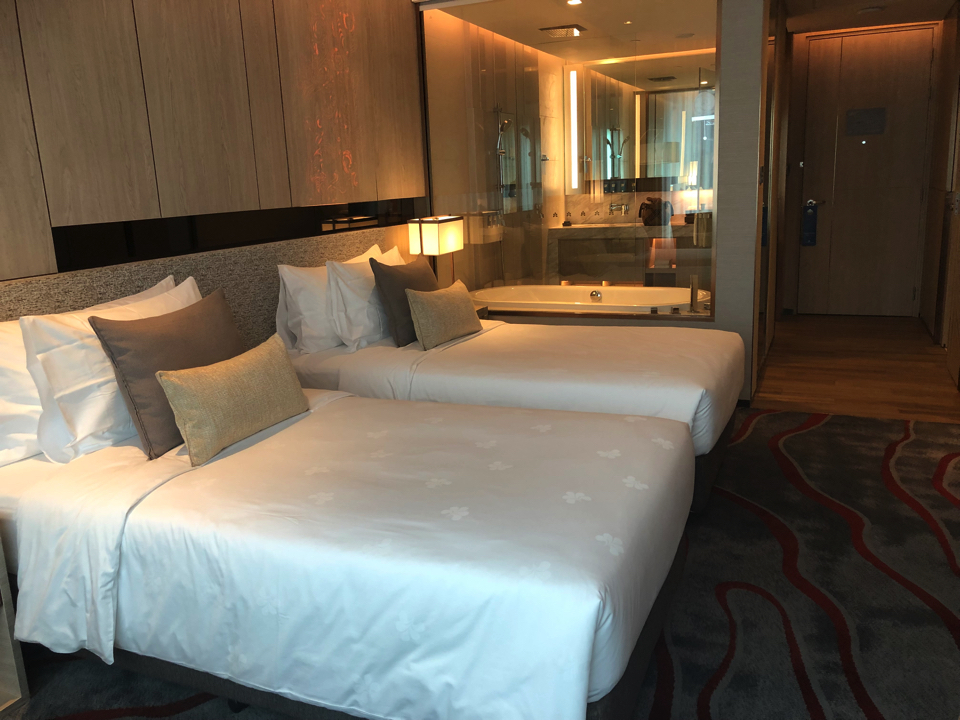 Detailed review & photos "Hotel Nikko Bangkok"
The hotel faces a busy street with many cars and motorcycles passing by. If you want to leave the hotel and go to the opposite road, there is no pedestrian crossing in front of the hotel, so you can either walk to the station and cross the pedestrian crossing, or walk a little in the opposite direction. There were also stalls here and there which was very enjoyable.
The staff who checked me in talked very quietly, so I had trouble hearing what she was saying.
You can get to Suvarnabhumi Airport in about 30 minutes and Don Mueang Airport in about 40 minutes by taxi. There were many people around the hotel, and there are many restaurants, spas, massages, cafes, etc. It was very convenient because it was within a 5 minute walk to Thonglor Station. There is also a shopping mall on the other side of Ekamai. It takes about 30 minutes by taxi to sightseeing spots and temples, but it may take a little longer depending on the traffic conditions. Still, I think It is easier to get around by taxi than by train.
I had a nice stay at this hotel. The hotel is new and very beautiful with comfortable rooms and located in a convenient area. You can create a free membership card for the Hotel Okura Group called "One Harmony," and you can receive various benefits at each hotel without incurring an annual membership fee. Of course, there is also a 10% discount on the flight of the Japanese restaurant, The Oasis, Curve 55 in the lobby lounge and the pool bar. Since I can stay with a discount, I would love to visit again.
Recommended hotels in Bangkok