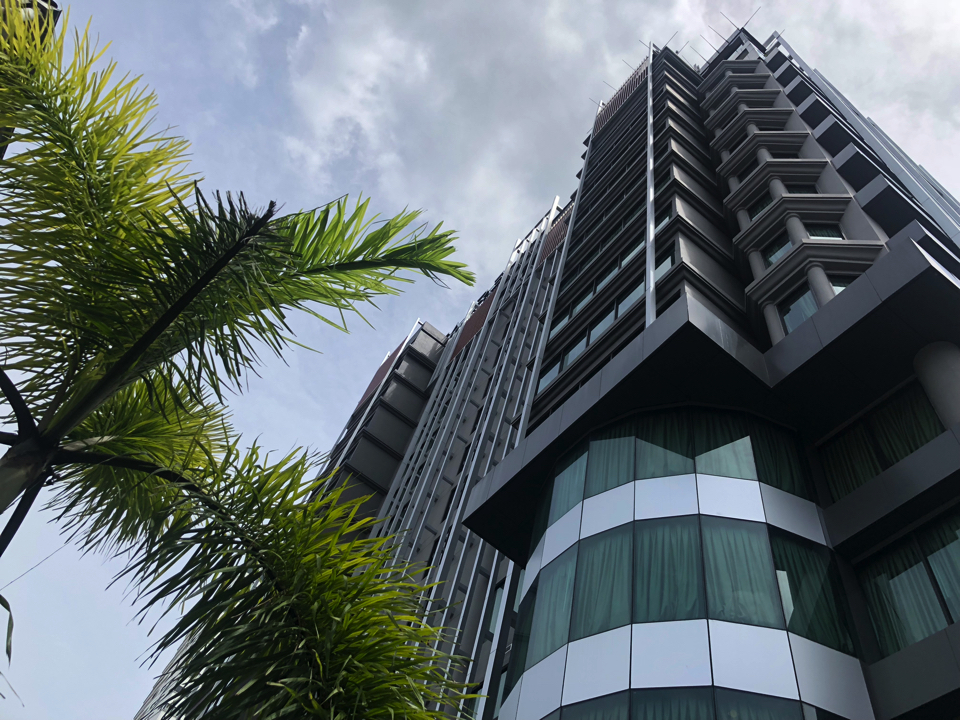 Detailed review & photos "Solitaire Bangkok Sukhumvit 11"
There was a bar called "On the Rock bar" where people were watching the World Cup. There was a also a restaurant called "Spice All Day Dining" which was open from 6am to 11pm. You can have breakfast, lunch and dinner here.
The area around the hotel was lively with many tourists. It was crowded with people, but it seemed safe. There is a shopping mall called Terminal 21 nearby and it was fun to walk around. You can have local Thai food at the food court as well. It's cleaner than local shops outside the mall and is also cheaper. If you have trouble walking, the hotel has a tuk-tuk so you can get to the train station and shopping mall easily.
The staff at the front desk were very kind. However, during checkout they asked me many questions about my stay which took about 10 minutes. I was worried about the line getting longer if the checkout process was taking too long.
It took about 50 minutes from Don Muang Airport to the hotel. From the airport take the A1 or A2 bus to Morchit Station and transfer to BTS to Nana Station. From there, it takes about 10 minutes on foot. There were many Indian, Dubai and Thai restaurants around the hotel.
The hotel was clean, had good customer service and was reasonable. However, I was disappointed about the fact that they made everyone wait long to checkout. It may be a problem for those in a hurry to leave the hotel. I would like for them to rethink their checkout process.
Solitaire Bangkok Sukhumvit 11
Recommended hotels in Bangkok