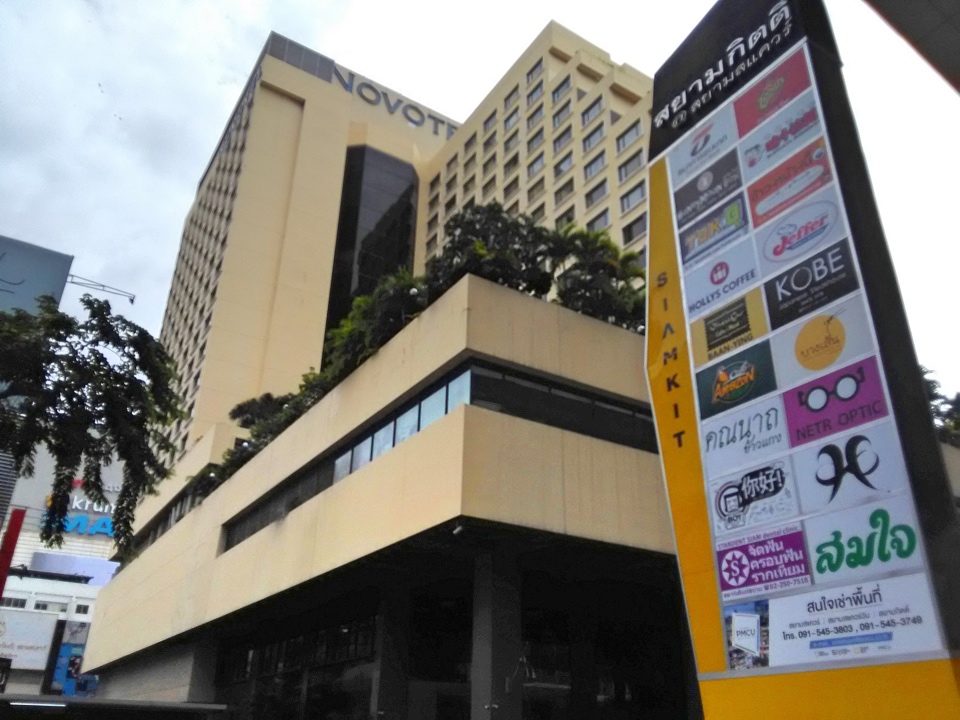 Detailed review & photos "Novotel Bangkok on Siam Square"
There were many young people and foreigners on the streets. Chulalongkorn University is nearby, so there seemed to be many students going to this school. It was a shopping area, so the roads were not too crowded, but there were many tuk-tuks running while honking their horns.
The staff were friendly and pleasant to interact with. Their English was also very fluent. As for the guests, I saw many Indians, Europeans, Americans and Asians staying. There were many families, but also elderly couples and young people staying as a group.
Take the Airport Rail Link from Suvarnabhumi International Airport, transfer to BTS at Phaya Thai Station and get off at Siam Station. It usually takes about less than an hour to the hotel. It is about a 5 minute walk from the station. You can also go through the shopping center to get to the hotel.
I was looking for a hotel with easy transportation, but it was my first time in Bangkok and I had trouble figuring out how to transfer trains. I couldn't sit down in the train when it was crowded, so I had trouble moving around with my luggage. I think that it is more convenient to take a taxi even though it may take longer than the train. On the other hand, when it comes to shopping and dining, the hotel was in a perfect location. It also seemed like a safe neighborhood. There were many students, probably because there was a university nearby, and it was a city with a creative and bright atmosphere. I enjoyed the liveliness of Bangkok.
Novotel Bangkok on Siam Square
Recommended hotels in Bangkok