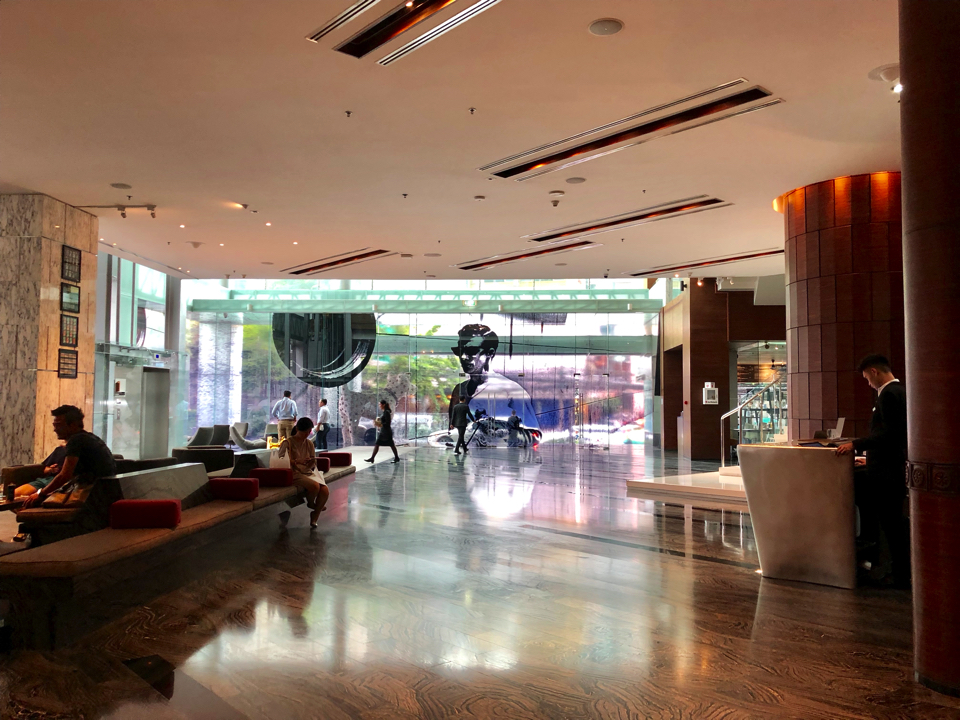 Detailed review & photos "Le Méridien Bangkok"
There was a bar called "Bamboo Chic" in the hotel. The bar was lit up very beautifully and the cocktail was very delicious.
There is a convenience store and a night market across the street. There is a 24-hour supermarket at the night market with a food court which is convenient for when you get hungry lat at night. There is also a bank next to the convenience store, so you can use the ATM with a currency exchange and international cash card. There are many shops that are open until midnight, so there were many people walking on the streets.
There were not only Thai staff but also Western staff. They were all very friendly with a nice smile. There were no large groups of guests staying. I saw some people staying on business trips.
The hotel is located in a downtown area called Silom, so I was able to get to the airport easily. Since the hotel is opposite the Patpong night market, saying the name"Silom Patpong" is easy for the taxi drivers to figure out your destination. The road in front of the hotel was always busy, but I was glad that I was able to go to the subway station easily from the back road and not get caught in traffic.
I had a very nice to stay at this hotel. The staff were very attentive and always there to help me. There was a convenience store, bank, and a 24-hour supermarket right by the hotel which was very convenient. Also, the famous Thai restaurants "Coca Restaurant" and "Somboon Seafood" listed in guidebooks were within walking distance and I was able to enjoy some delicious Thai food. It is usually hard to get around the city by taxi, but everything was within walking distance from the hotel which saved me a lot of time.
Recommended hotels in Bangkok