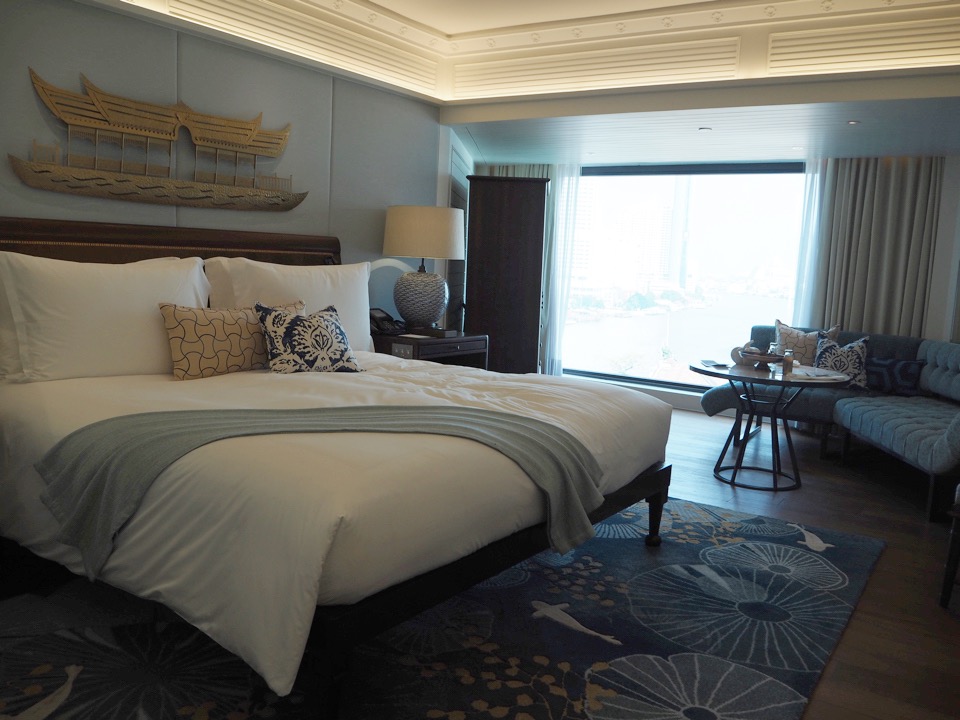 Detailed review & photos "Mandarin Oriental Bangkok"
A 10-minute walk from the hotel, there are restaurants, fruit stalls, and a small shopping mall that locals go to, and I enjoyed the local atmosphere. There is a boat from the hotel to the shopping mall ICONSIAM on the opposite bank every 30 minutes, so I was nice that I could go shopping anytime. While ICONSIAM has many luxury brands, Thai miscellaneous goods and souvenirs are sold at market prices at Asia Teak, which is about 10 minutes by taxi from the hotel, so it is close to each purpose at that time. Since there are many taxis and it is cheap, it is easy to use, so shopping and access to the destination were quite convenient.
There were a surprising number of staff, but all of them always smiled and responded slowly and politely. There is a butler service, and when something happens, the staff in charge will come to the room immediately with the touch of a button in the room.
It took less than an hour by taxi from the airport, and the taxi boarding system at the airport was easy for tourists to understand, so there was no problem with access. However, if the road is congested, it may take more than twice as long. I didn't feel uneasy about security during the day, but at night the area around the hotel was pitch black, so I took a taxi even at a short distance.
I had a very nice stay at this hotel. No matter where you go in the hotel, it is clean with a retro atmosphere, the staff always smiles and responds, there is a Thai resort feeling, and you can fully enjoy the feeling of traveling in an unreal space even if you stay at the hotel all day long. Also, if you go a little further from the hotel, there are many famous sightseeing spots, and I felt that it is a hotel that can balance sightseeing with an elegant hotel stay. Certainly the price will be higher, but there is also a luxury trip where you can enjoy a day sightseeing and feel a completely different culture from Japan, and after returning to the hotel, you can relax and enjoy a different atmosphere from the tourist destination. It was a hotel that made me realize that.
Mandarin Oriental Bangkok
Recommended hotels in Bangkok