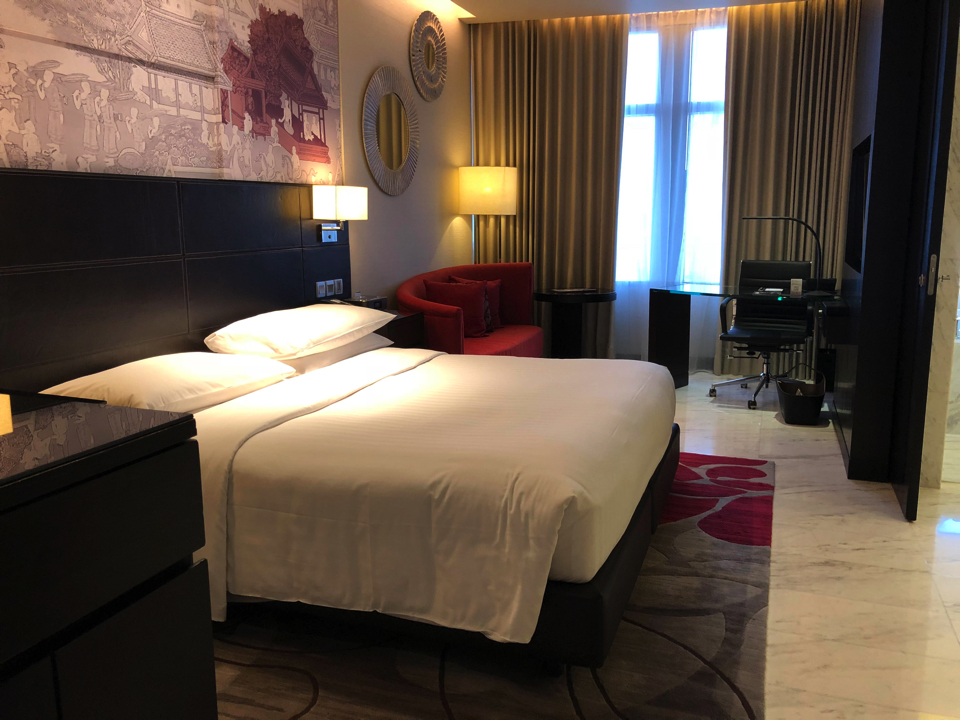 Detailed review & photos "Bangkok Marriott Hotel Sukhumvit"
It is very safe around the hotel. The closest station is BTS Thonglor Station, which is located within a 2-minute walk from the hotel. There is also a convenience store right in front of the hotel and a shopping center called "GATEWAY" about 15 minutes away on foot. However, food was a little pricy and it may be hard to find a cheap restaurant around the hotel.
The bell staff were very friendly and opened the door for me. The staff at the front desk checked me in very smoothly. When I was sitting at the lobby lounge they were kind enough to ask me if I needed a drink.
Taxi is the most convenient transportation to use in order to get to the hotel from the airport. It only took 40 minutes. If you want to go cheaper, you can also take the A1 bus from Don Muang Airport to Morchit Station and then to BTS Skytrain Thonglor Station, which is surprisingly easy.
I had a very nice stay at this hotel. Firstly, the service was very good and I was able to spend a comfortable time in the hotel. Secondly, the room was very nice and the bed was comfortable to sleep on. Lastly, the location was convenient. There were many stylish cafes and restaurants in the Thonglor district, and it was nice to have many choices. It was also easy to find a place to get a massage. I would love to stay at this hotel once more if I get the opportunity to visit Bangkok again.
Bangkok Marriott Hotel Sukhumvit
Recommended hotels in Bangkok