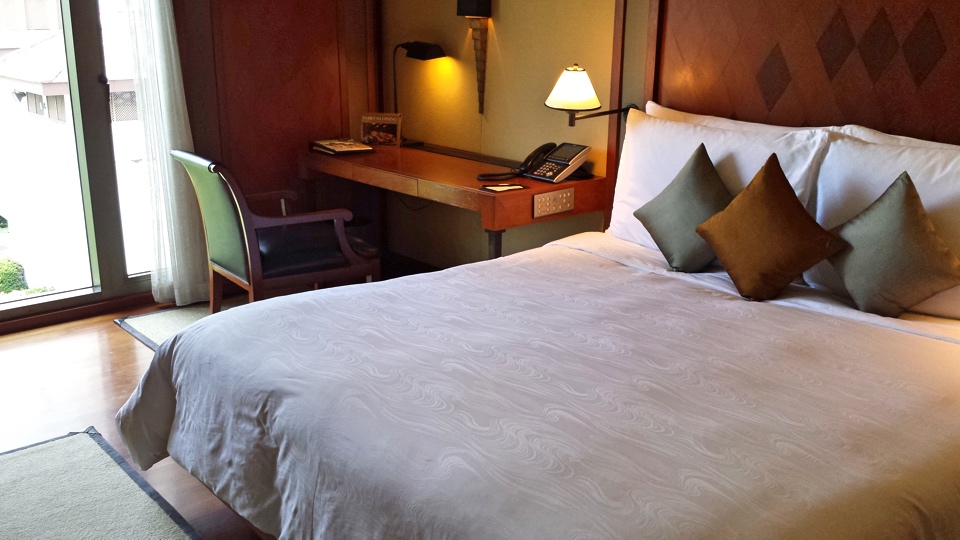 Detailed review & photos "The Sukhothai Bangkok "
The BTS Saladaeng station was adjacent to a large shopping center called Silom Complex and there was a supermarket called Tops in the basement which was convenient. There was also a convenience store near the hotel. There were many embassies in the area. In addition, there were several luxury hotels such as "Banyan Tree" famous for its rooftop bar. There was a street called Suanplu about a 7 minute walk from the hotel were local massage shops (250 baht per hour), hamburger shop called "Arnos" and a very delicious bakery is located.
The staff were all very kind and friendly. Whether you want to ask for extra water or towels, everyone smiled and responded politely.
It was about a 7-minute walk to the subway MRT Empini Station (subway) and about a 10-minute walk to the BTS Saladaeng Station (monorail), but most of the time, but I recommend taking the taxi. It is about 40 baht to the station by taxi, so it is better than walking in the heat. It took about 320 baht from the airport if you ride the normal green and yellow taxi. It was about 400 baht per ride. It was convenient because it was close even after getting off the highway. However, from 7 am to 8 am and from 6 pm to 8 pm, it takes 5 minutes to reach the main street facing the hotel for 10 meters, so a train may be convenient when traveling to the airport during that time.
Next time I visit Bangkok, I would definitely like to stay here again. There were some souvenir shops in the hotel and also restaurants and cafes which was very convenient. I was told that many of the guests decide to stay here again because of the good service and nice atmosphere of the hotel. I can see myself being a repeat customer in the future as well.
Recommended hotels in Bangkok