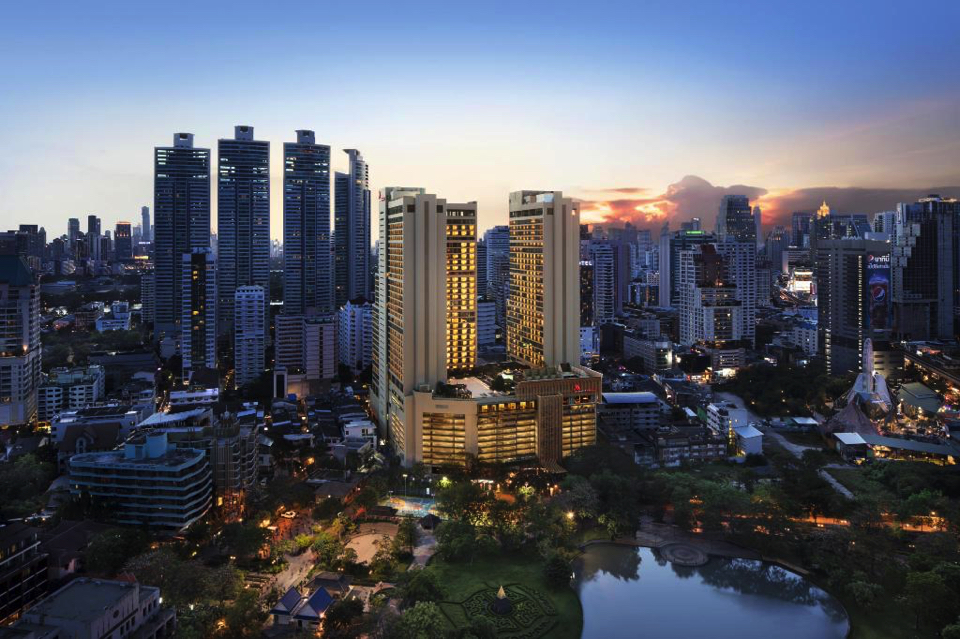 Detailed review & photos "Bangkok Marriott Marquis Queen's Park"
There were pools in both the South Tower and the North Tower.
The hotel faces Sukhumvit SOI 22, so you can find everything from massage shops to bars and restaurants. However, the sidewalks were narrow and the neighborhood seemed sketchy at night. The park at the back side of the hotel was filled with nature and was a perfect place to go for a jog or take a walk. It was also a nice place to spend time with your family or as a couple.
The staff at the hotel were all well mannered. When I arrived at the hotel, they took my luggage instantly and guided me to the front desk. Check-in went smoothly and they even brought my luggage up to my room. Housekeepers will respond promptly to requests if you contact them on the phone or by using an app. I had the room cleaned while I was having breakfast. The staff at the pool were also very kind and brought me a towel when necessary.
It is convenient to take a train or taxi from the airport. By train, take the BTS Sukhumvit line from the Airport Link and go to Phrom Phong Station. There is a shuttle bus going from the Emporium next to Prompong Station to the hotel. However, I think the safest way to travel is by taxi. It was about 400 baht from the airport to the hotel and took about an hour. There is heavy traffic in morning and evening, so it may take longer during those hours.
I had a very satisfying stay at this luxury hotel. The gorgeous lobby was surprisingly beautiful. Ir may be because It is a new hotel, but the whole hotel was cleaned very well, including the elevators, corridors, the room and even the public toilets. Also, the Executive Lounge is one of the best in all the Marriott Hotels that I have stayed at. I highly recommend staying at this hotel.
Bangkok Marriott Marquis Queen's Park
Recommended hotels in Bangkok