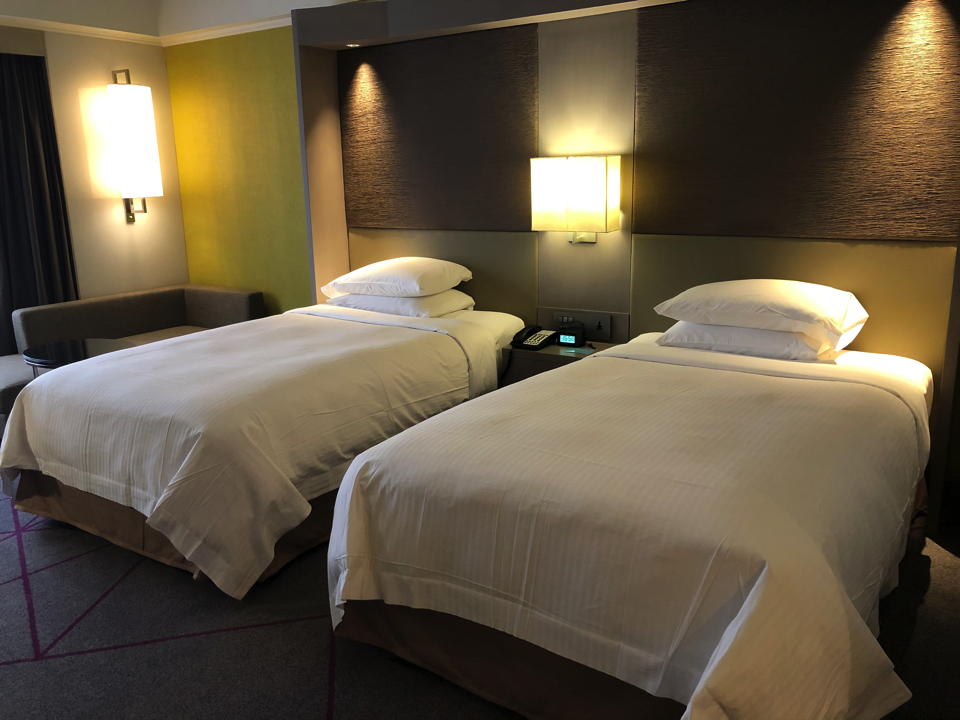 Detailed review & photos "Crowne Plaza Bangkok Lumpini Park"
There were Thai food stalls, but it seems that there are many closed shops, and now it seems that there are very few. Behind the hotel is a bar called Tanya, so I don't think it's a family-friendly hotel. Tanya also has a night market. The hotel faces the main street, so the night road is not so dark, and there are many offices, so there is a lot of traffic. There is also a large park called Lumpini Park nearby. If you go to Siam, which is next to 2 stations, you can shop, eat and drink without any inconveniences. It's about a 5-minute walk to the station, and there are both sky trains and subways, so it's convenient to access your destination. The hotel faces the main street, so you can easily catch a taxi.
The housekeeper visited my room about twice a day and made sure I did't need anything. I was hoping for a twin room, but since it wasn't cleaned, I prepared another room, but it seems that the room was called after cleaning. I didn't notice it because I was in the pool, but he took the trouble to look for another room and brought me the key to the new room to the pool. I was impressed by how caring the staff were.
It takes about an hour by taxi from Suvarnabhumi Airport, and about an hour and a half by changing trains twice by public transport. It is about an hour by taxi from Don Muang Airport, but you can arrive a little earlier than Suvarnabhumi. There are food stalls and restaurants around the hotel within a 5-minute walk. It's close to a bar, so you should be careful when walking alone at night, but it's not dark because there are street lights on the night road.
The staff were all very friendly and their smiles were wonderful. There was nothing particularly noticeable about it, but to put it bluntly, the doors in the room were heavy making it difficult to open and close and when you release your hand you will hear a loud noise when the door closes. I don't know if there were any guest staying in the next room, but I didn't hear any noise from the outside or from next door, and it was nice to be able to sleep quietly at night.
Crowne Plaza Bangkok Lumpini Park
Recommended hotels in Bangkok