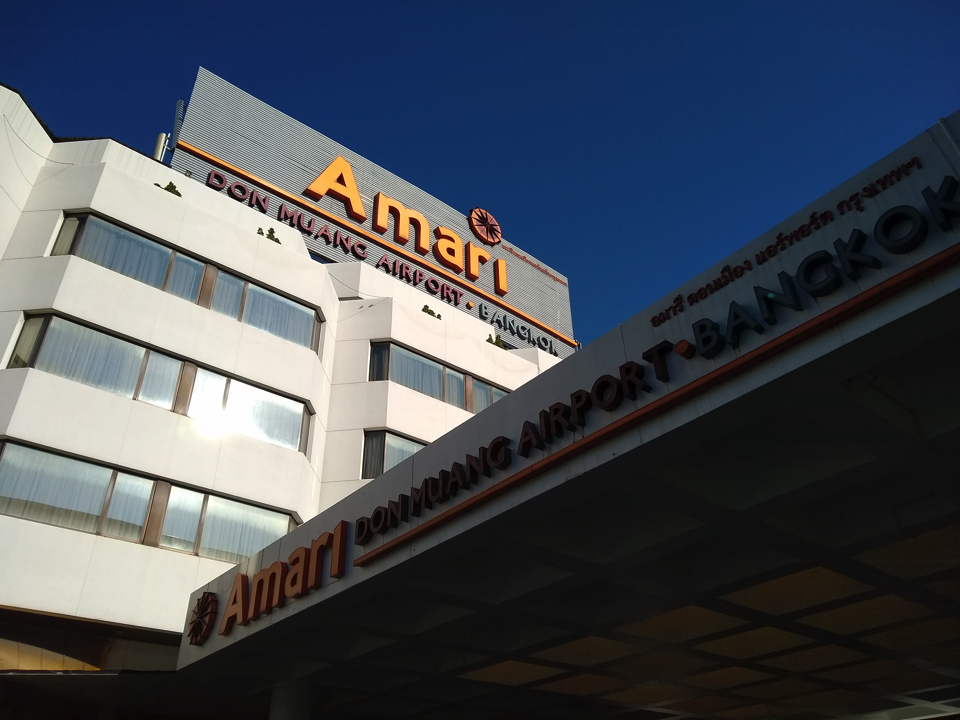 Detailed review & photos "Amari Don Muang Airport Bangkok"
The hotel faces a big street with cars and motorcycles always passing by, but it was quiet in the hotel. The airport bus stop is nearby and there is also a parking lot at the hotel, so it is convenient to get around the city.
There is a passageway connecting the hotel and the airport which was very convenient. It is safe to walk alone even at night. The connecting passage is a bridge that crosses a big road, but it has a roof so you don't have to worry about getting wet on rainy days. There is also a cafe in the middle of the passage.
The staff were not particularly friendly, but they worked very fast. When I passed through the connecting passage at midnight, the security staff talked to me and kindly told me the number of floors in the departure lobby of the airport.
I had a nice stay at this hotel. The main reason was that it was close to the airport. I liked the fact that the hotel and the airport were connected with a passage and it was safe to walk alone at night. The hotel itself is beautiful, but it was a little old. When it comes to hotels at the airport, I imagine a simple design, but the rooms were big and there was even a pool which I was surprised about.
Amari Don Muang Airport Bangkok
Recommended hotels in Bangkok