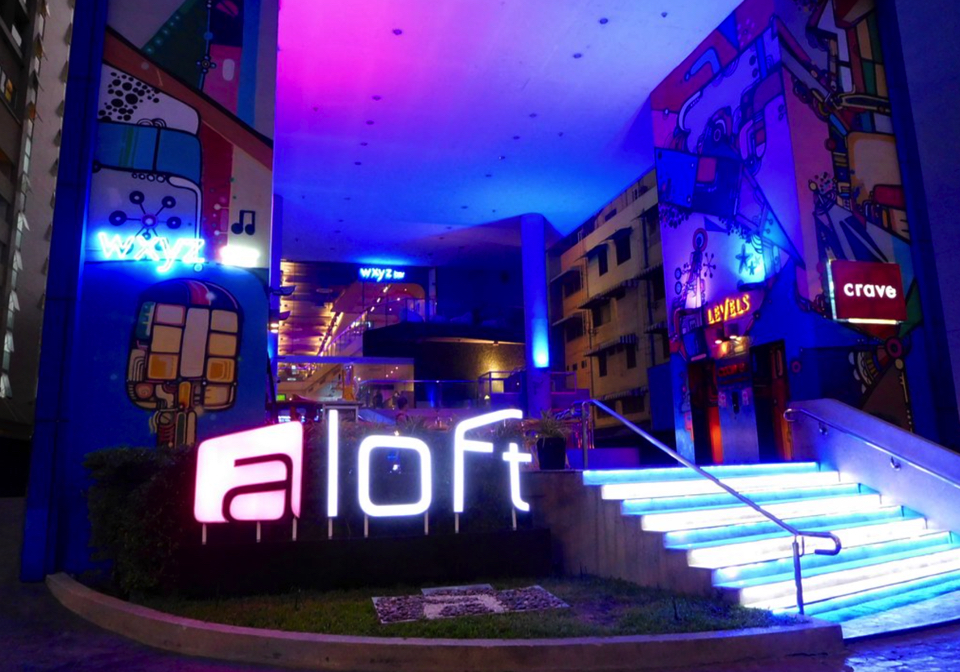 Detailed review & photos "Aloft Bangkok – Sukhumvit 11"
The hotel is located in Sukhumvit 11, so it is very lively with many bars. There is a district called Nana Plaza if you walk for 10 minutes, and there is also a night club called Level inside the hotel. I think it is the best location for those who want to enjoy the nightlife. There were people on the streets even late at night. There were also restaurants around the hotel serving food from all over the world which was very exciting.
The staff were always smiling and were very friendly. However, they were talking amongst themselves when not helping guests, and it may give a bad impression to those who are not used to a casual atmosphere.
It takes about an hour by train from Suana Mumpur Airport. It is also only 10 minutes on foot from Nana station. There was a very big shopping mall called "Terminal 21" about a 15 minute walk from the hotel.
I had a nice stay at this hotel. The room was very clean and quiet. However, I would have preferred more amenities prepared in the bathroom. The breakfast was delicious and the staff were always smiling. There were not many groups of guest stying, so it was very quiet in the hotel. On the other hand, it was lively outside the hotel and I enjoyed walking around the neighborhood.
Aloft Bangkok - Sukhumvit 11
Recommended hotels in Bangkok