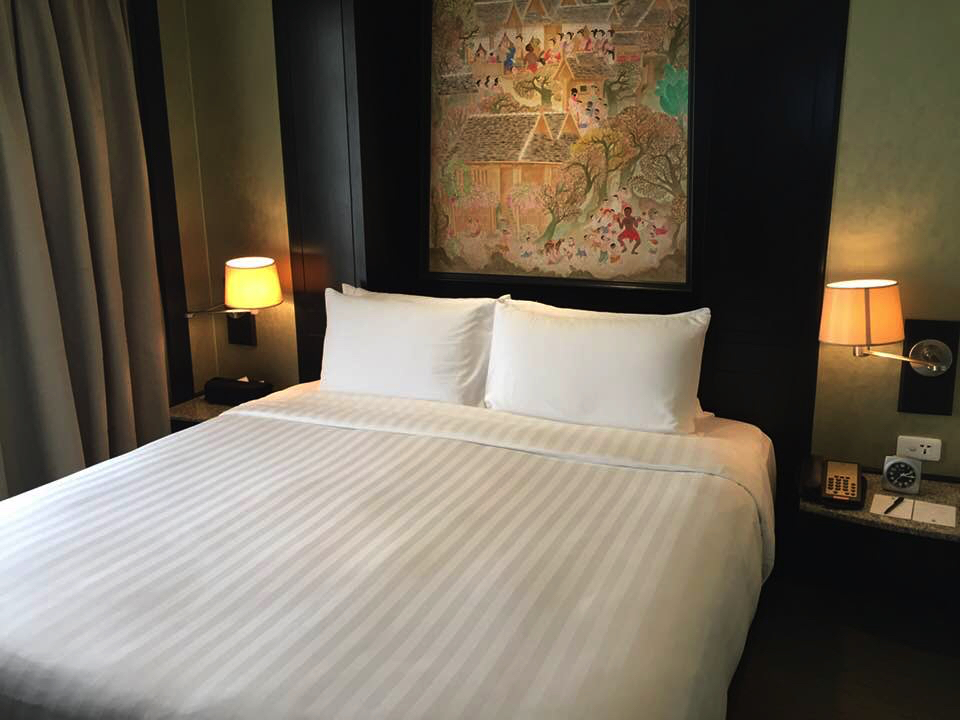 Detailed review & photos "Banyan Tree Bangkok"
Review Contents
Stay Info
Room type:Horizon River View Room
Stay nights:2 nights
# of people:1 person

I decided to stay at the "Banyan Tree" which is famous for its rooftop bar. There are many embassies in the Sathorn area, so it is safe to walk outside. It is a 10-minute walk from the MRT (subway), a 10-minute walk from the BTS (monorail) and because it faces Sathorn Road it is also convenient to get around by car.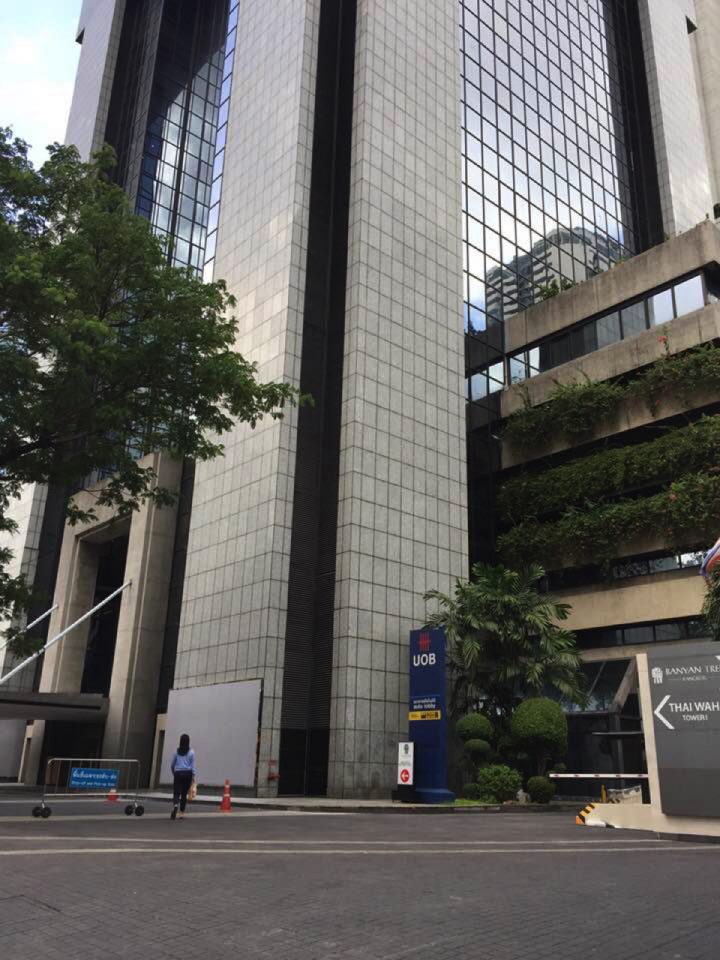 The hotel is located behind a building with cafes and banks. If you walk towards the back you will see the entrance to the hotel.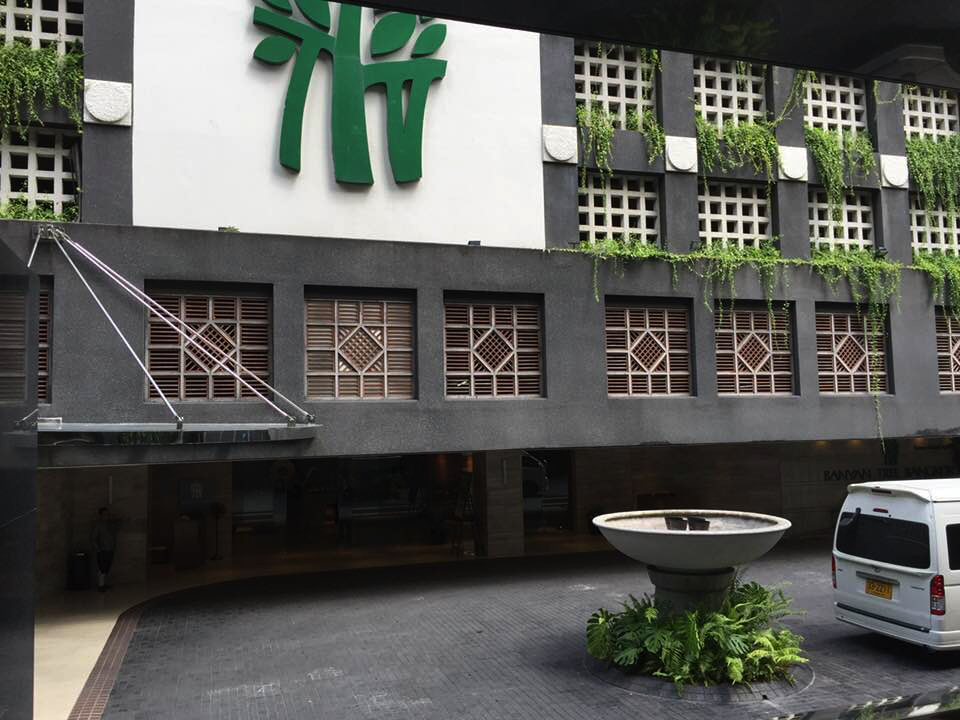 You can park your car at the entrance.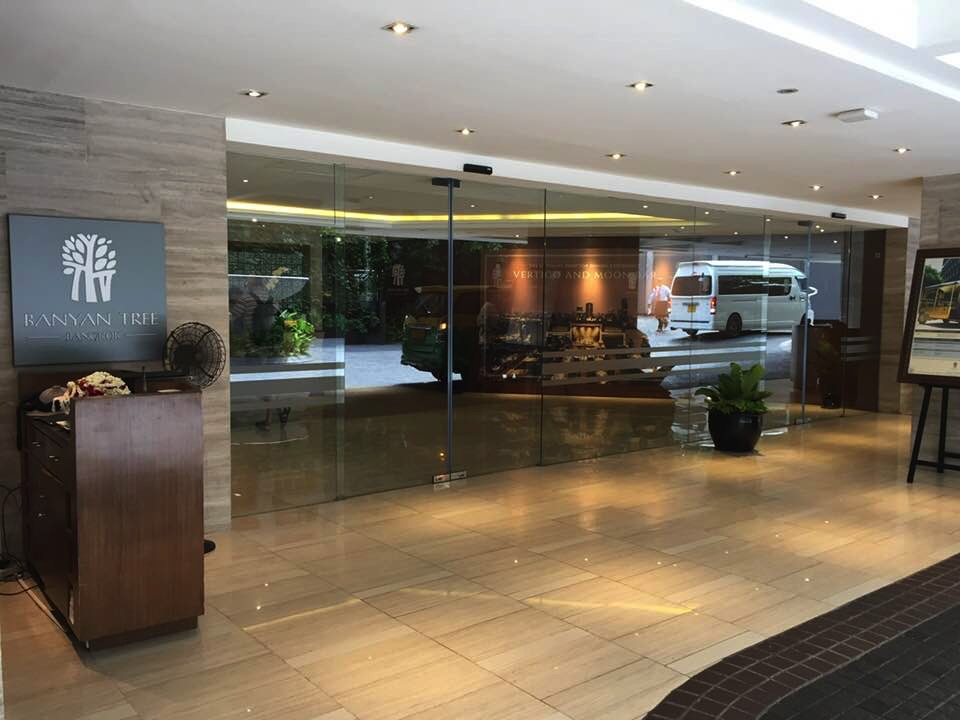 Entrance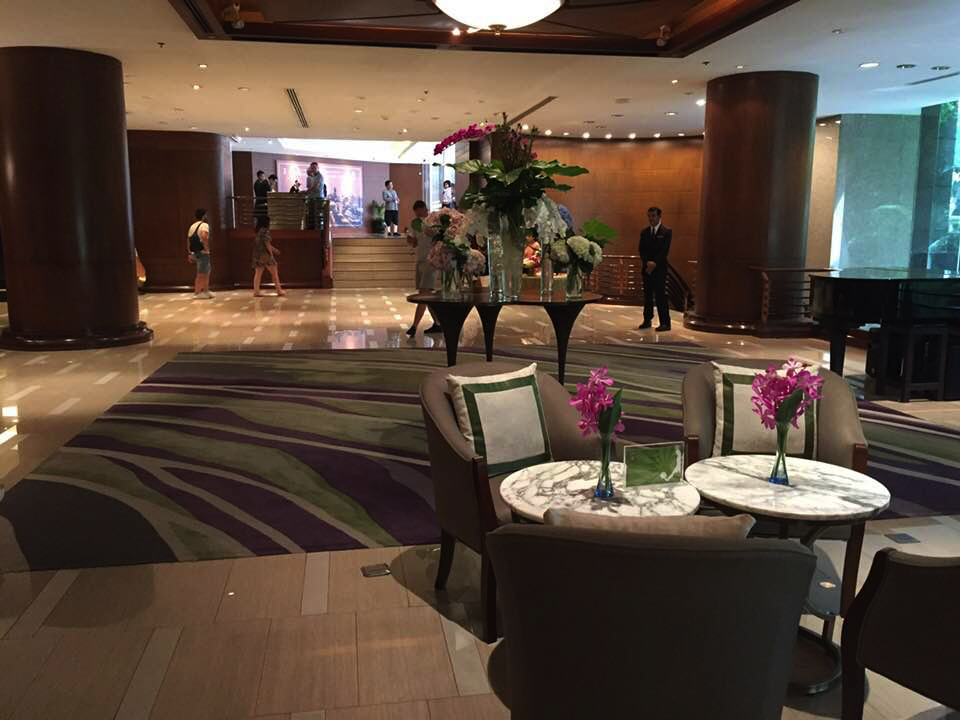 The lobby was bright and spacious. The front desk was crowded, but they will bing you wet towels and drinks for when you are waiting. The service was very good. There were also alcohol beverages lined up as well.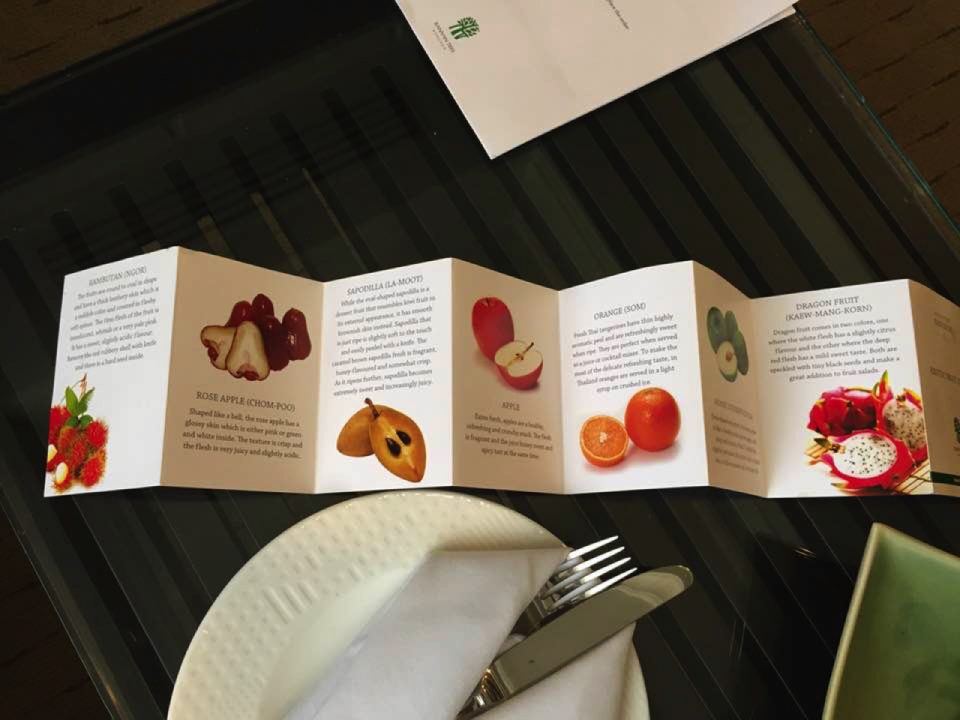 Choices of fruit.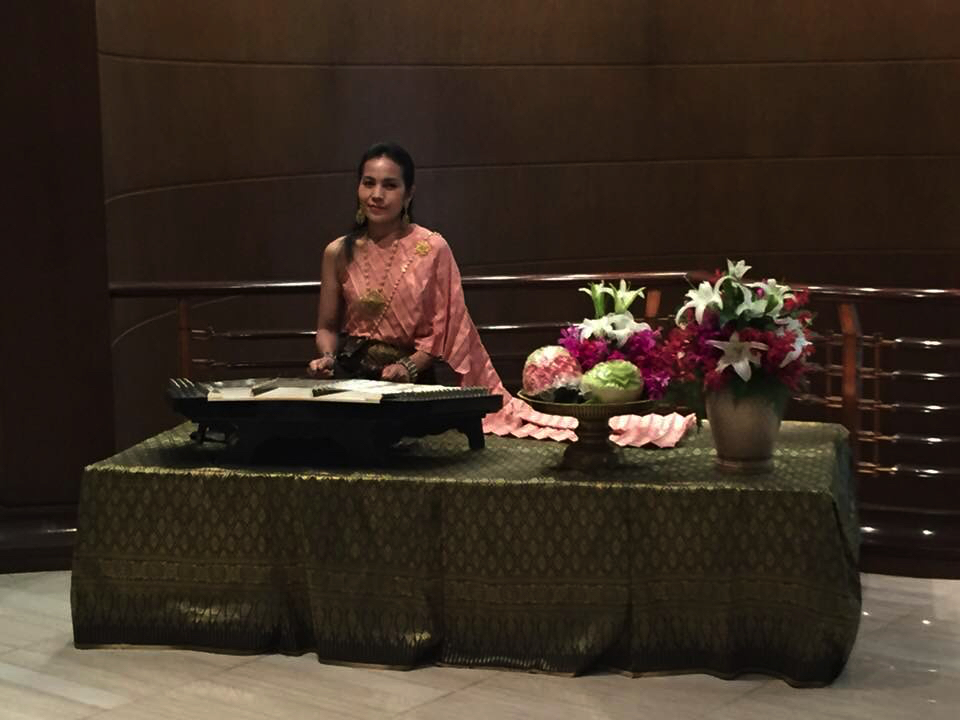 There was live music playing at the lobby.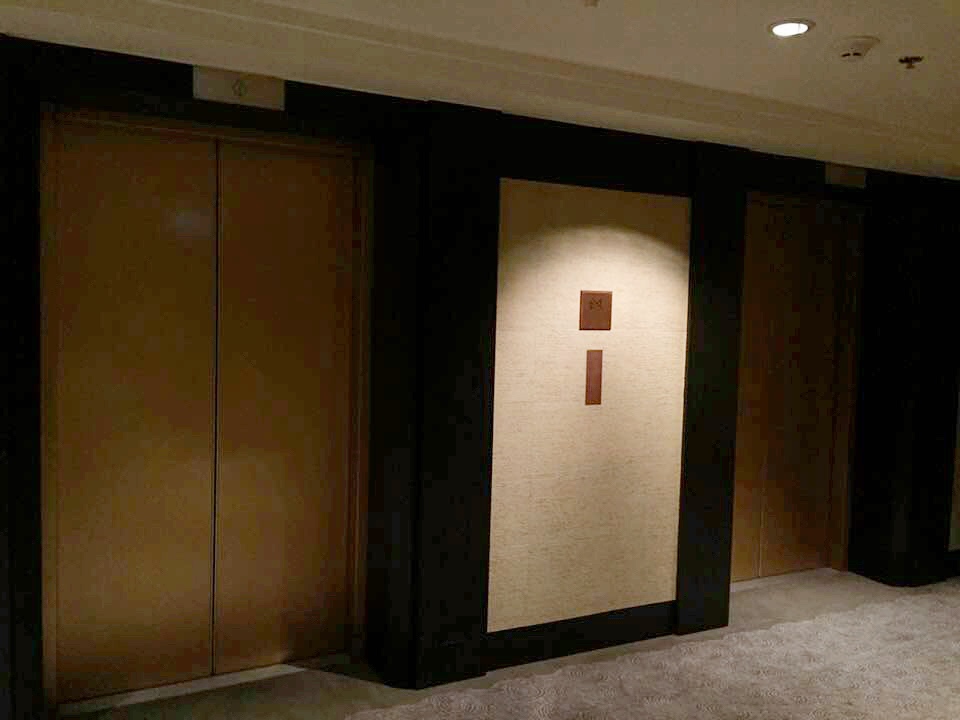 Elevator hall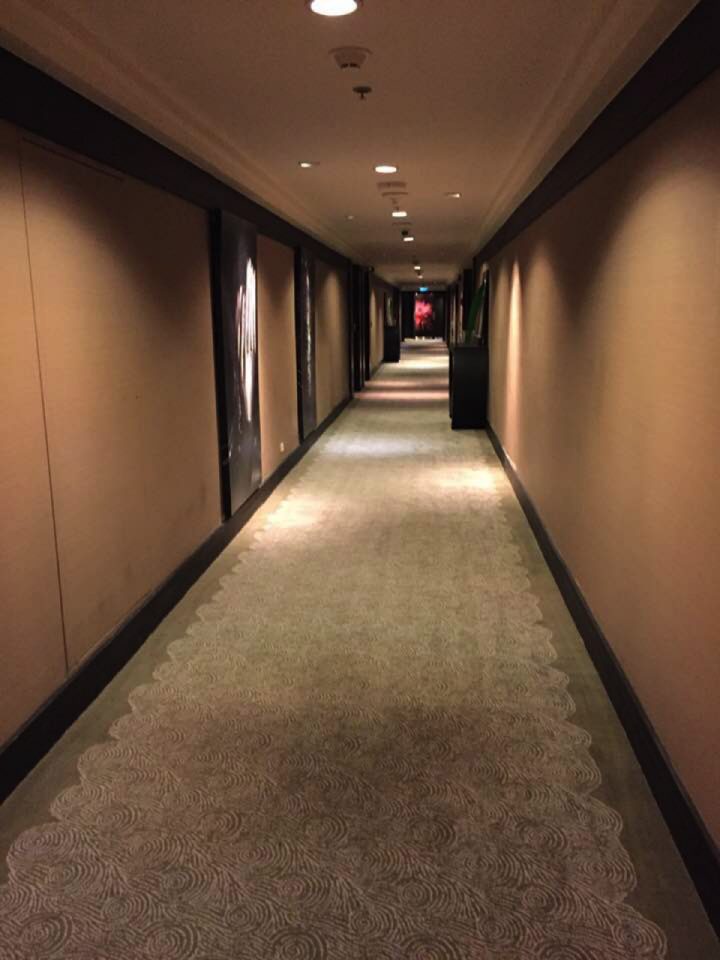 Guest room floor corridor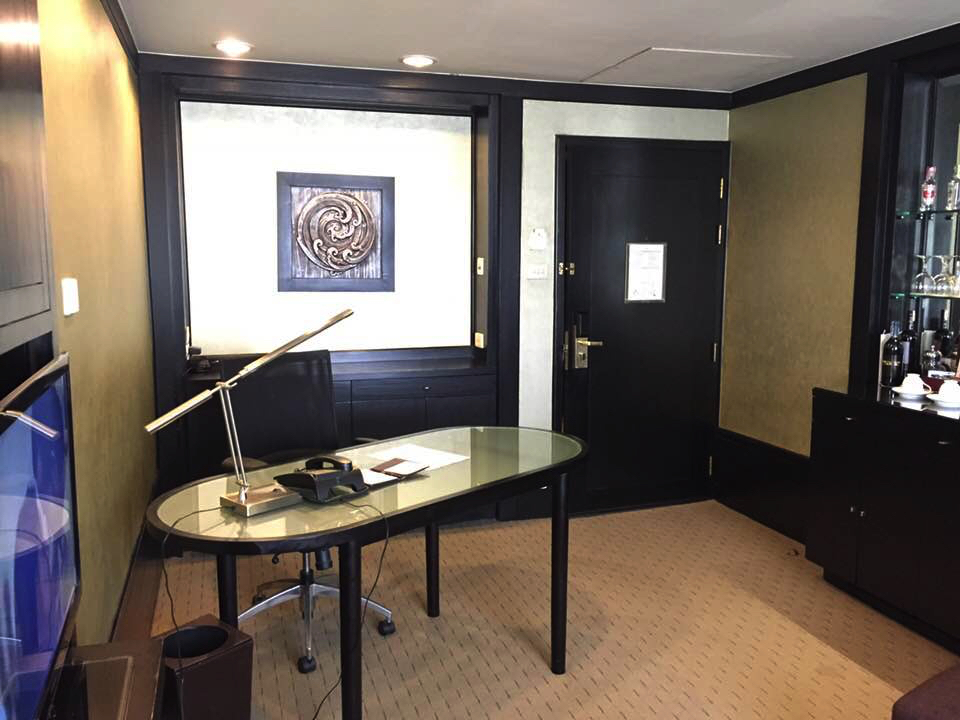 Thee was a bedroom, and an office with a big desk, bar counter, sofa and a TV.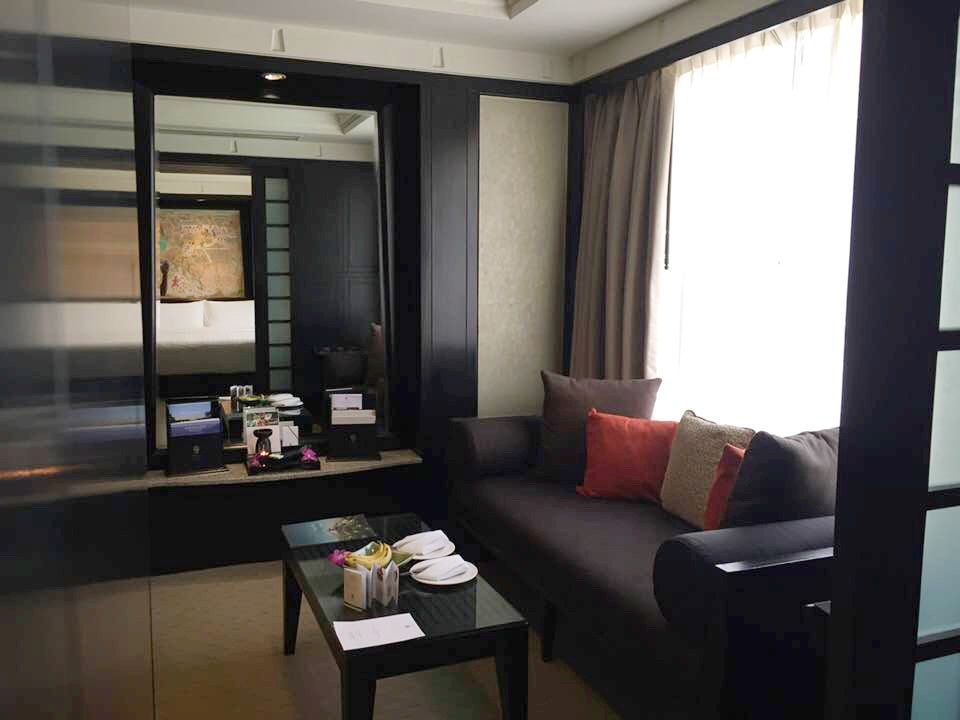 The sofa was very comfortable to sit on.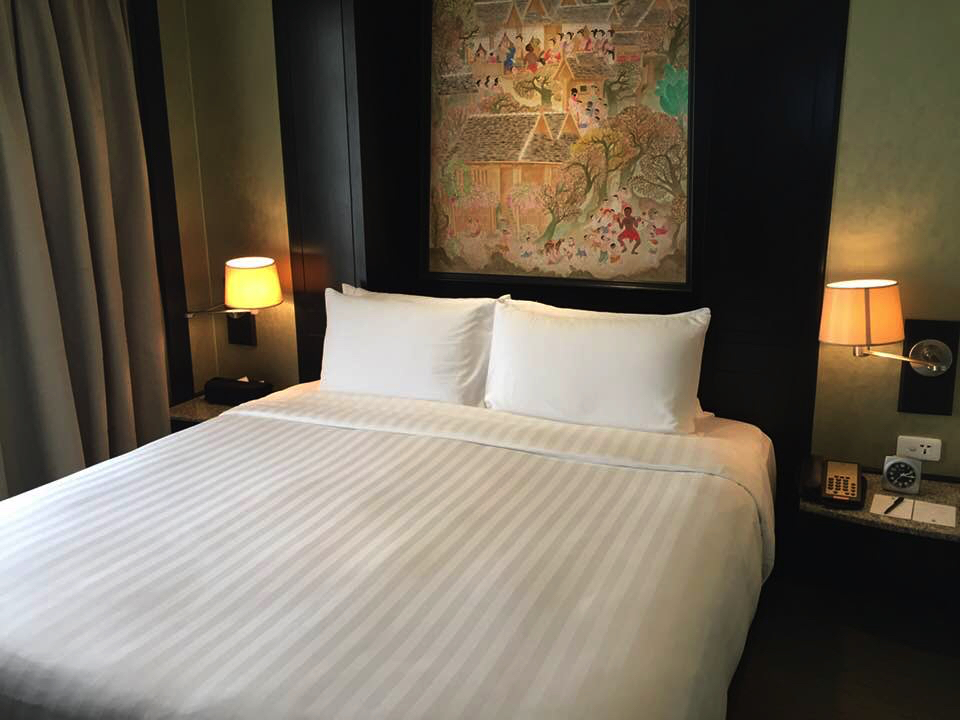 There was a king size bed, closet and a big window in the bedroom. There was no balcony, but the big window brightened up the room.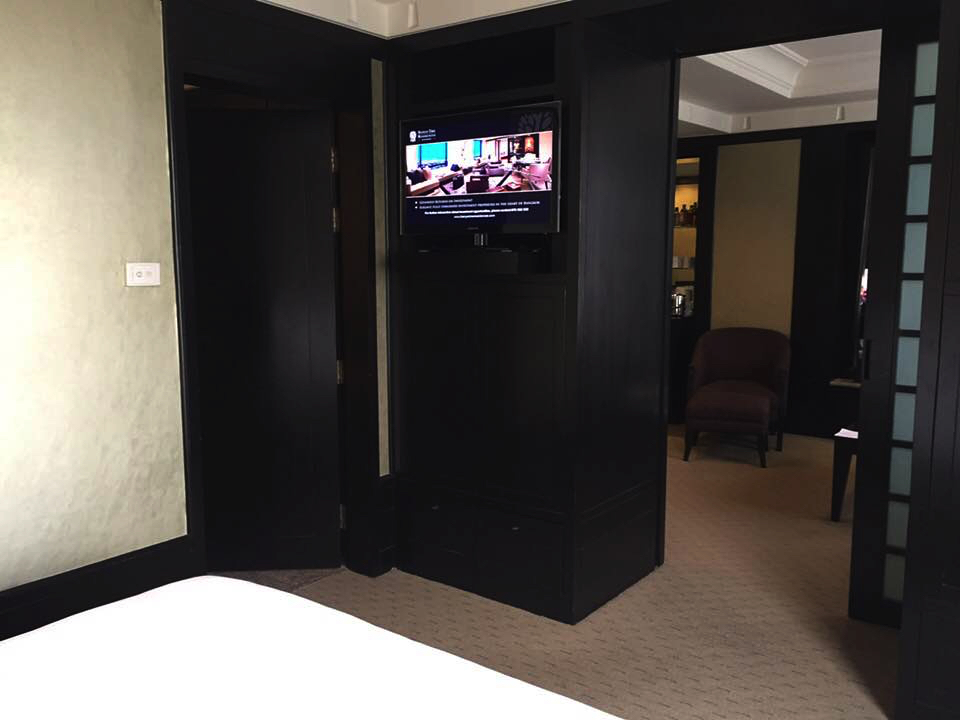 The TV seen from the bed.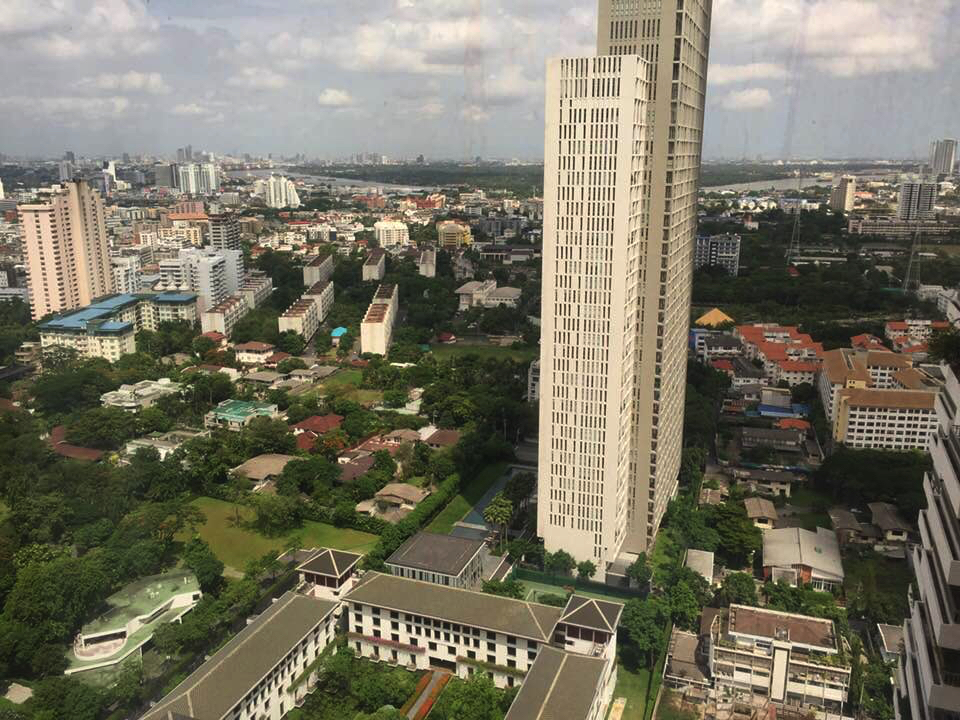 Both the office and the bedroom had big windows with a beautiful view of the city. I could see the Chao Phraya River from my room.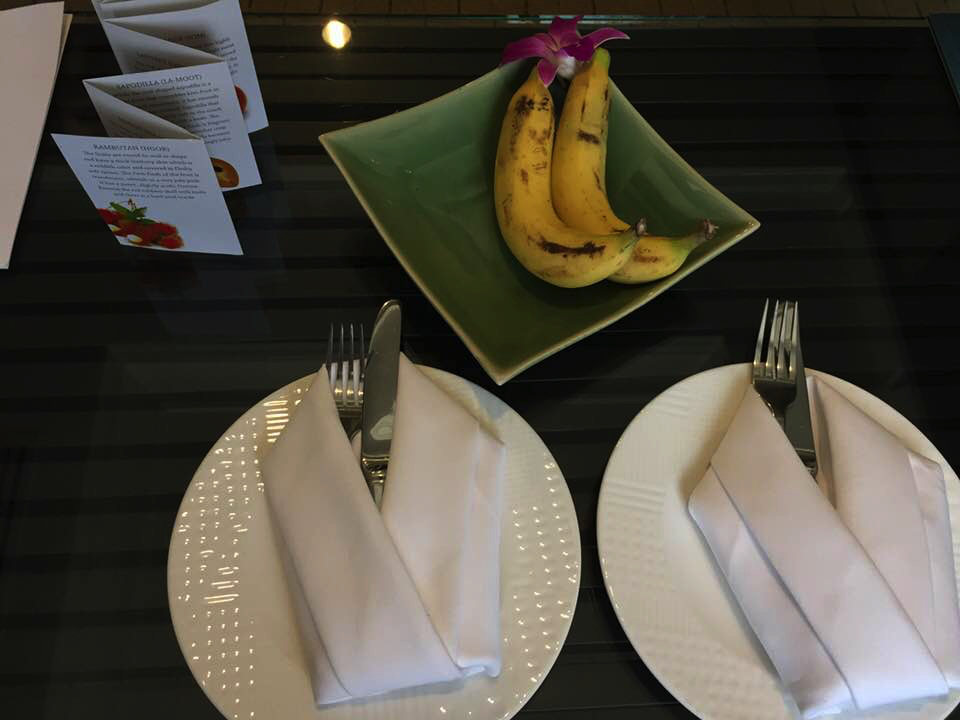 You can order welcome fruits everyday.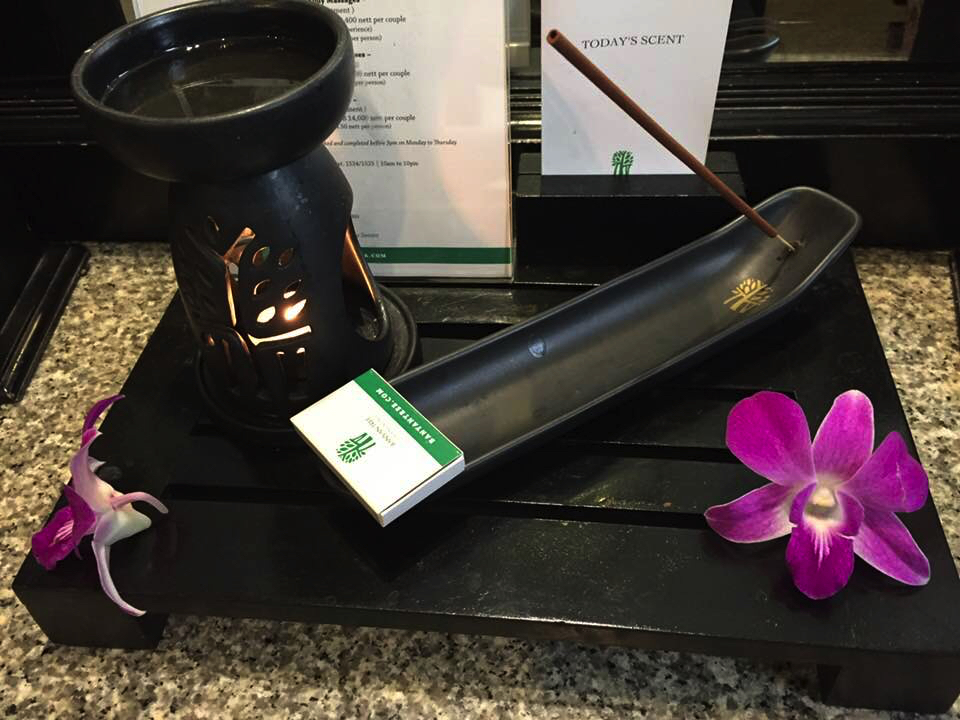 The aroma was switched out everyday.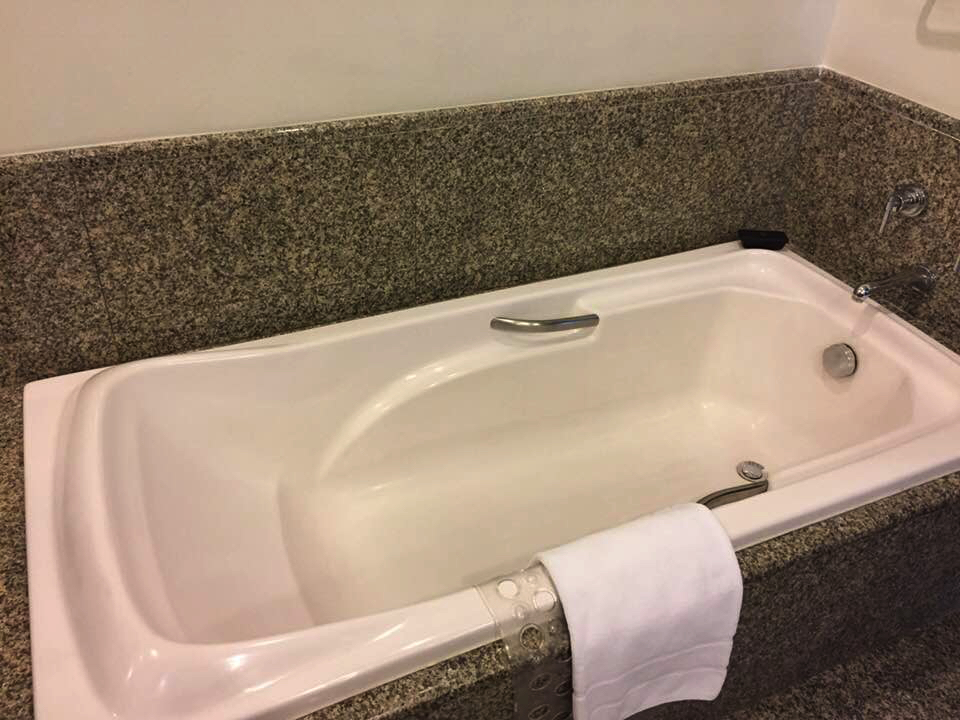 The bathroom had a bathtub, shower room, toilet and a sink. The bathtub was big and relaxing to lie down in.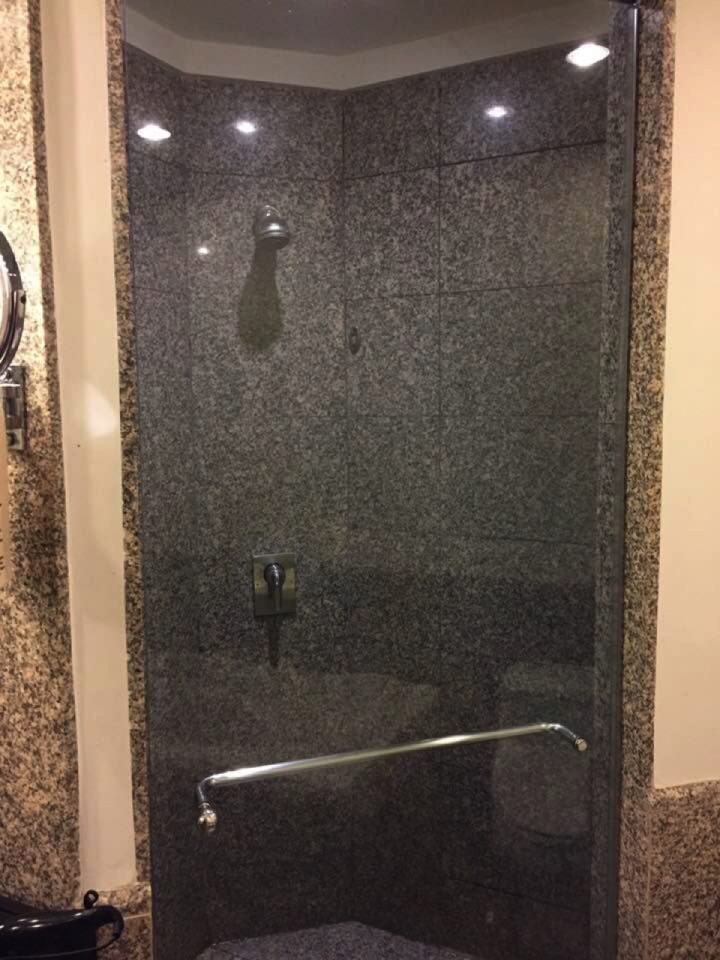 The shower was easy to use.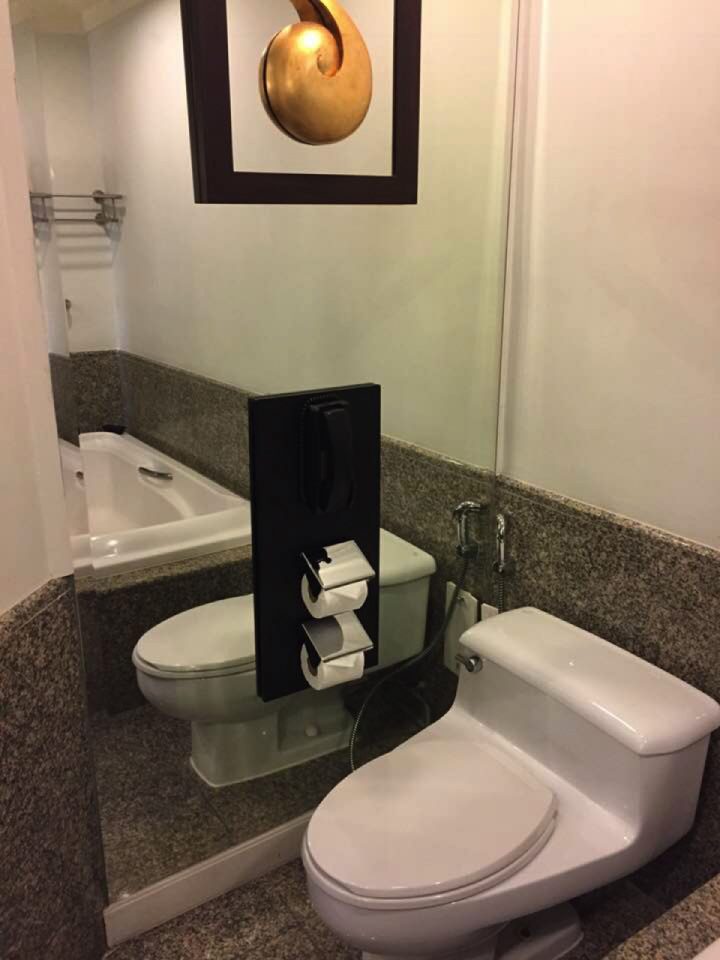 Toilet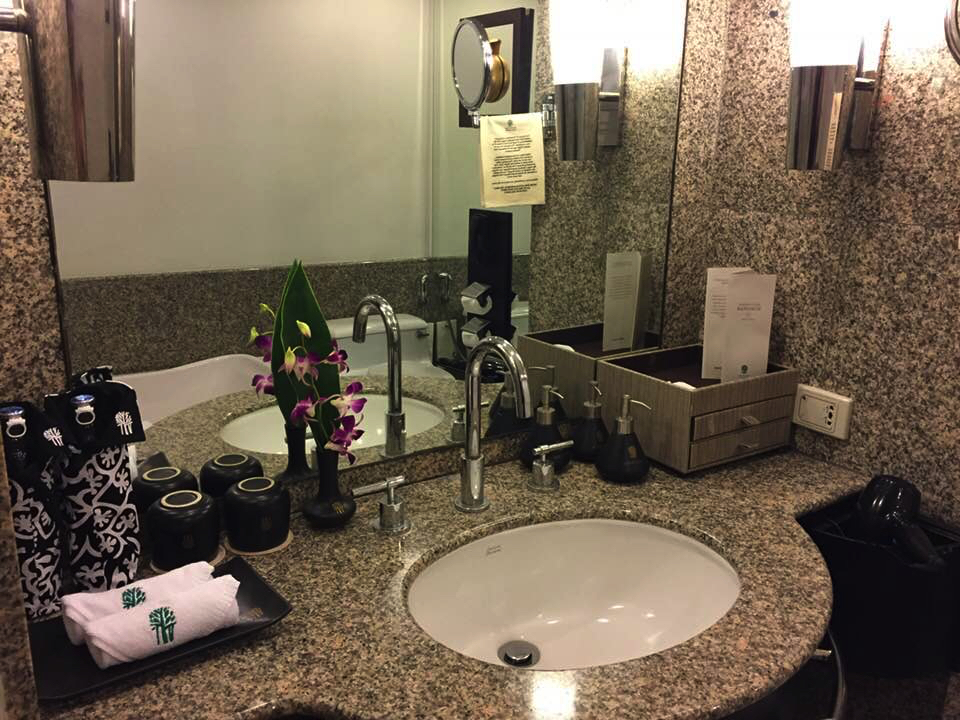 The mirror was big and convenient for doing makeup.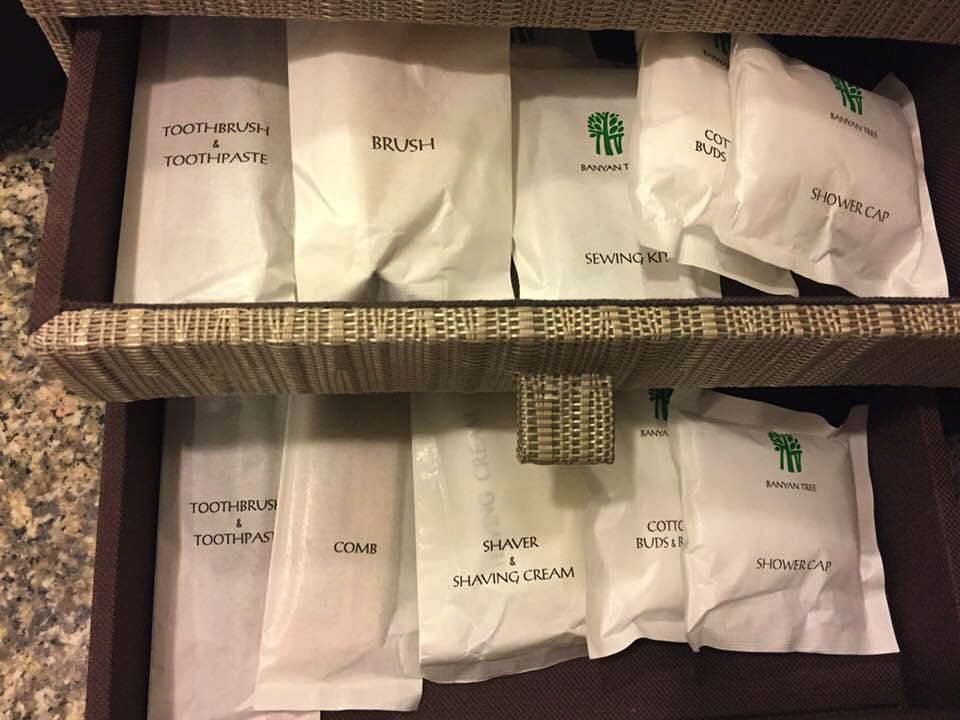 Amenities were standard with hairbrushes, toothbrushes and toothpaste, cotton and razors. There was also a hair dryer, bottle of water and a scale.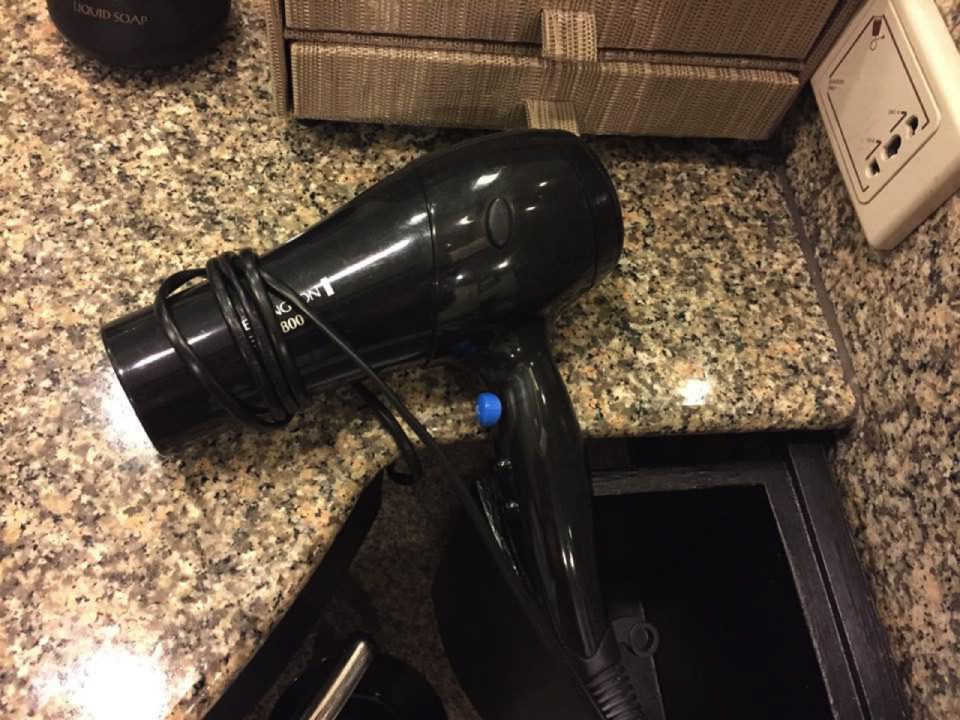 Hair dryer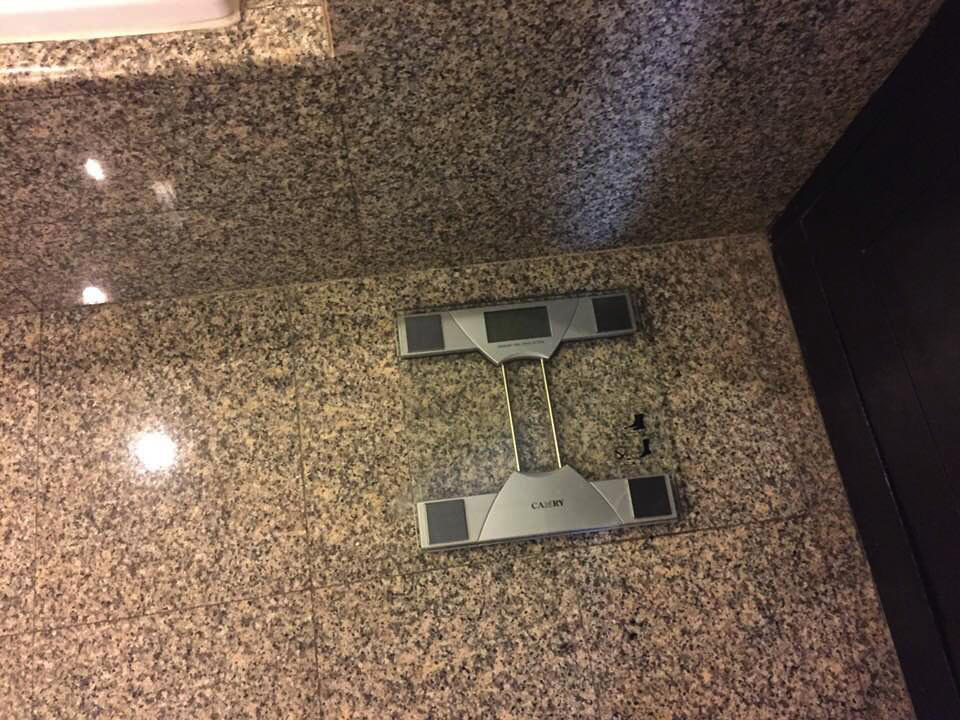 Scale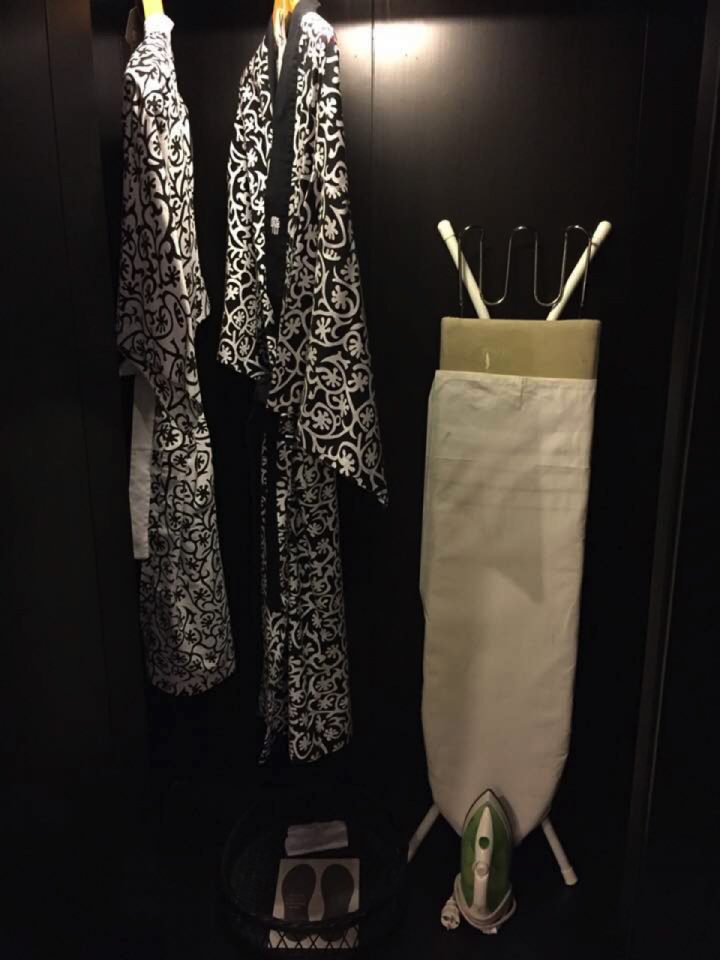 I personally, I liked the bathrobe very much. It felt very nice on my skin.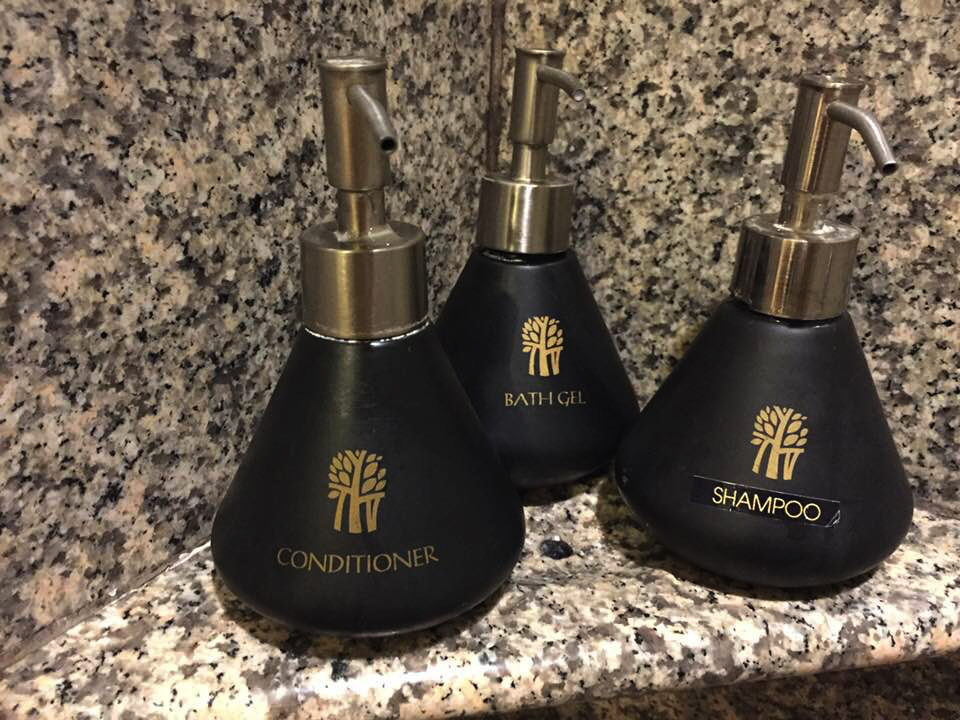 The shampoo, conditioner and body soap were a hotel original brand and smelled very nice. You can also buy it as a souvenir at a shop in the hotel.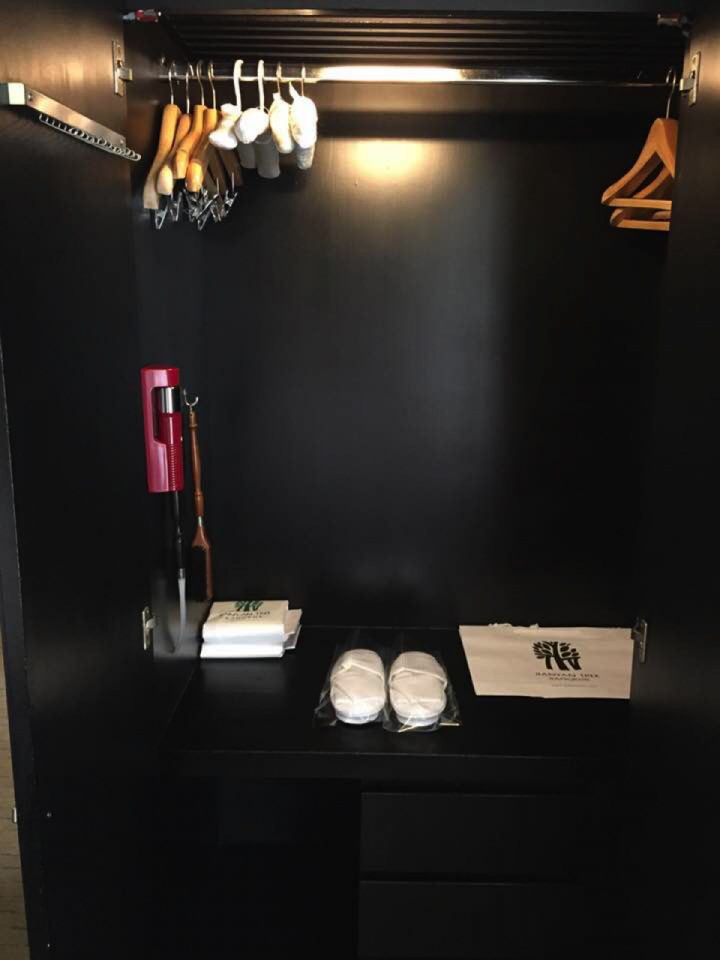 There was an iron, ironing board, bathrobe and slippers in the closet.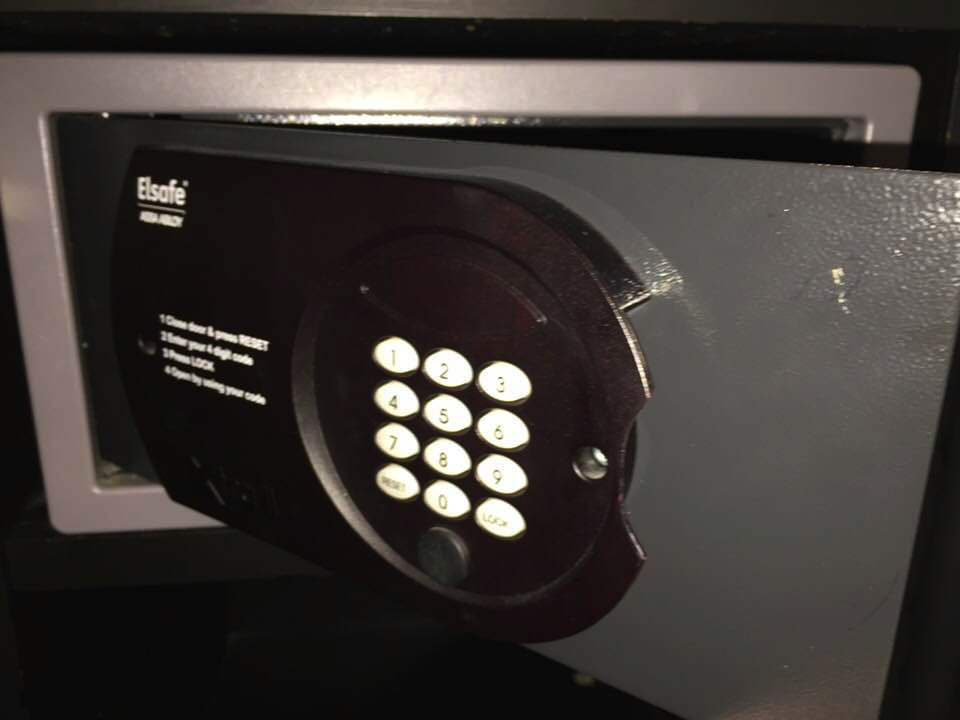 There was also a safe.
There was alcohol and snacks prepared.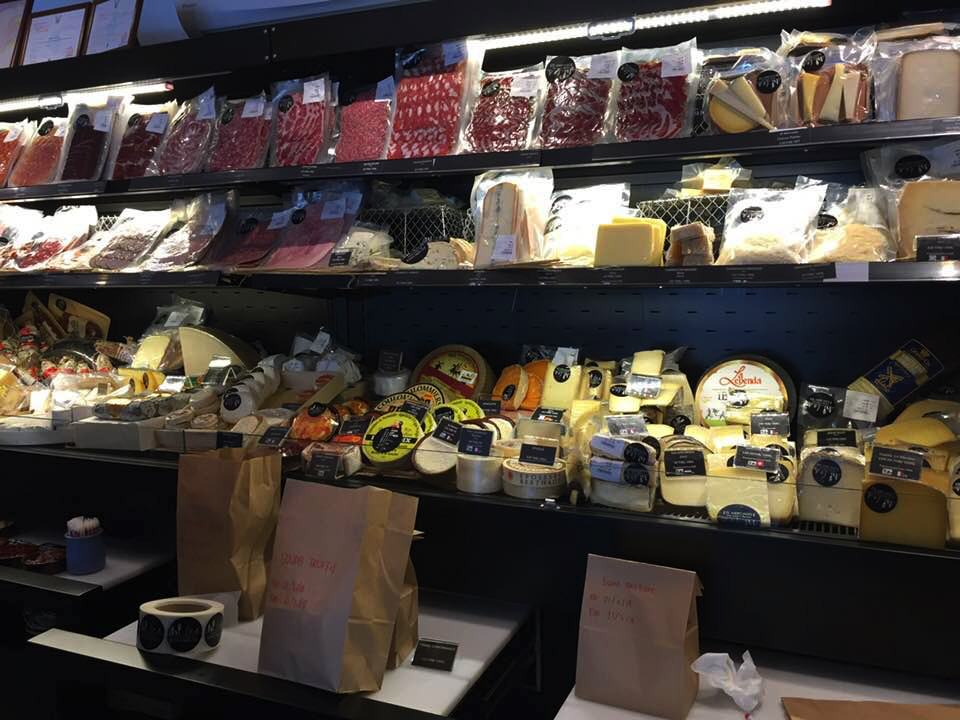 You can buy some cheese and wine as well.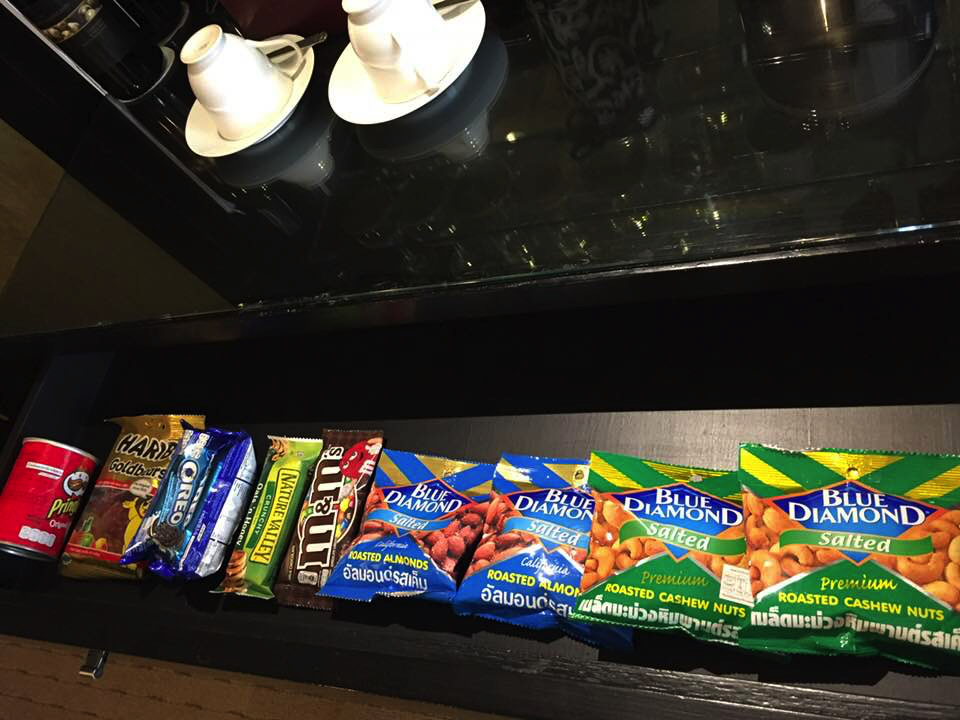 There were many snacks to pick from.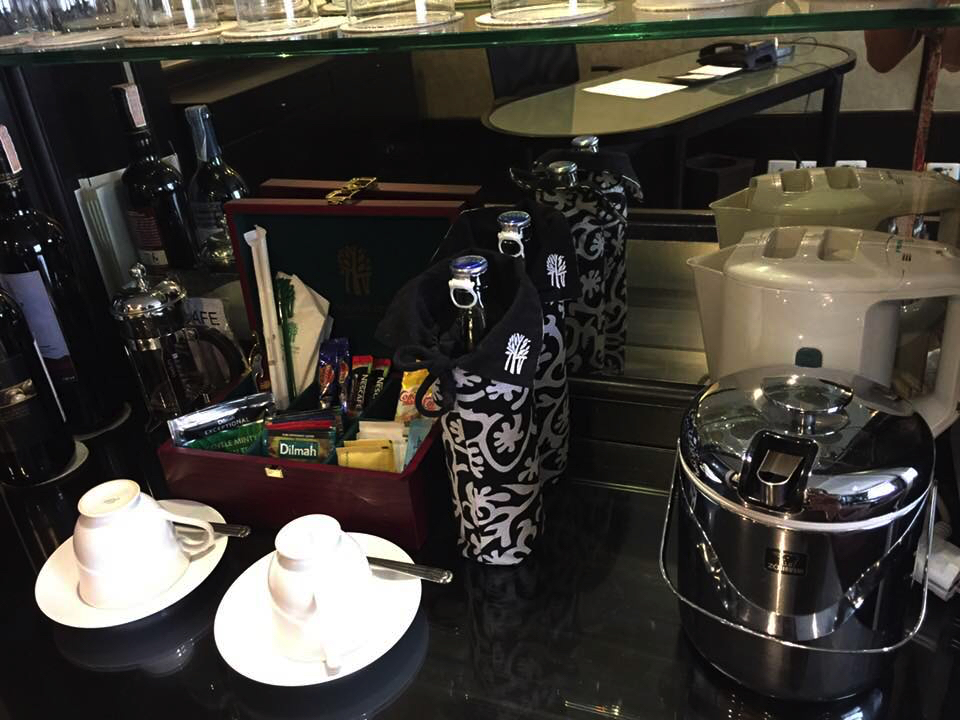 There was also tea and instant coffee. Coffee tastes better at the cafe in the hotel.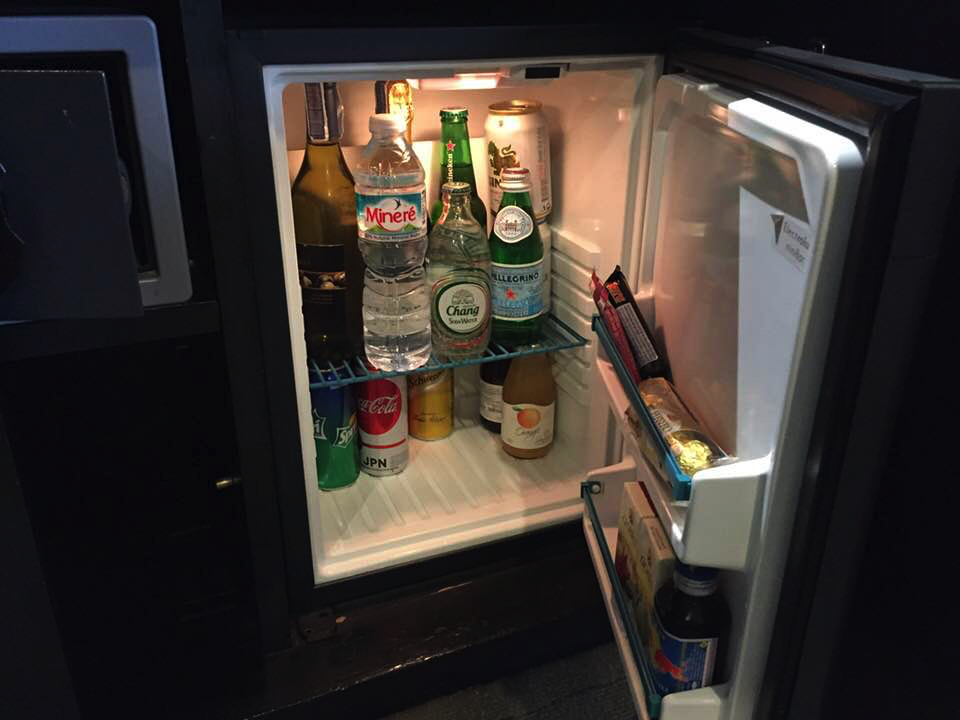 The fridge was filled with drinks.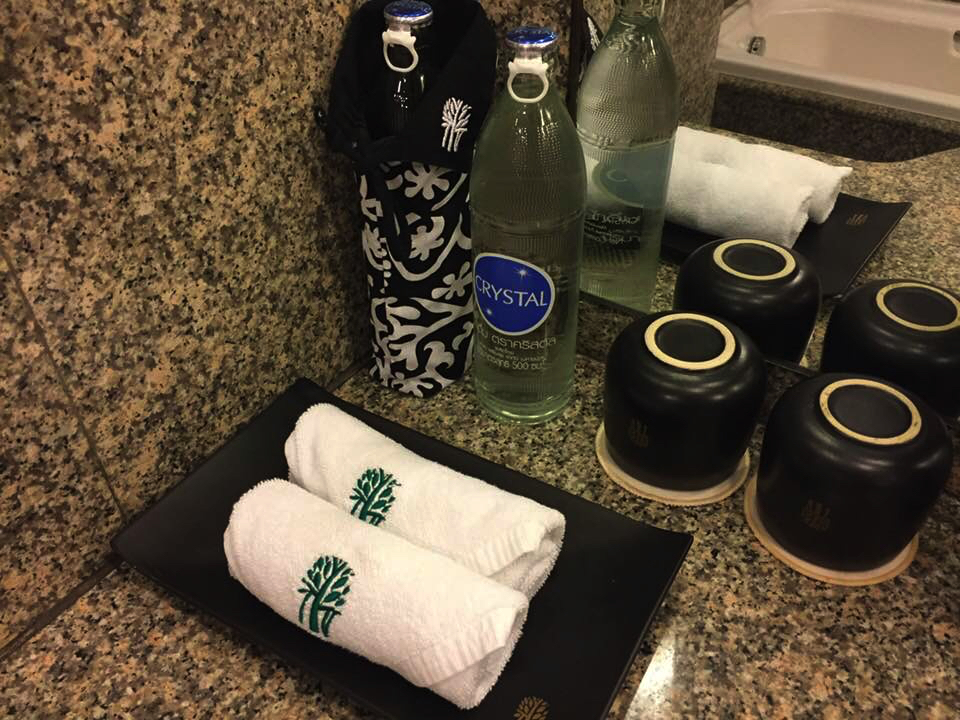 The water bottle was wrapped with a cloth.
You can have a breakfast and lunch buffet at the restaurant on the basement floor. There was Chinese food, Thai food, sushi, Western food and a salad buffet. The restaurant had a tropical atmosphere with a nice view of a water fall outside the window.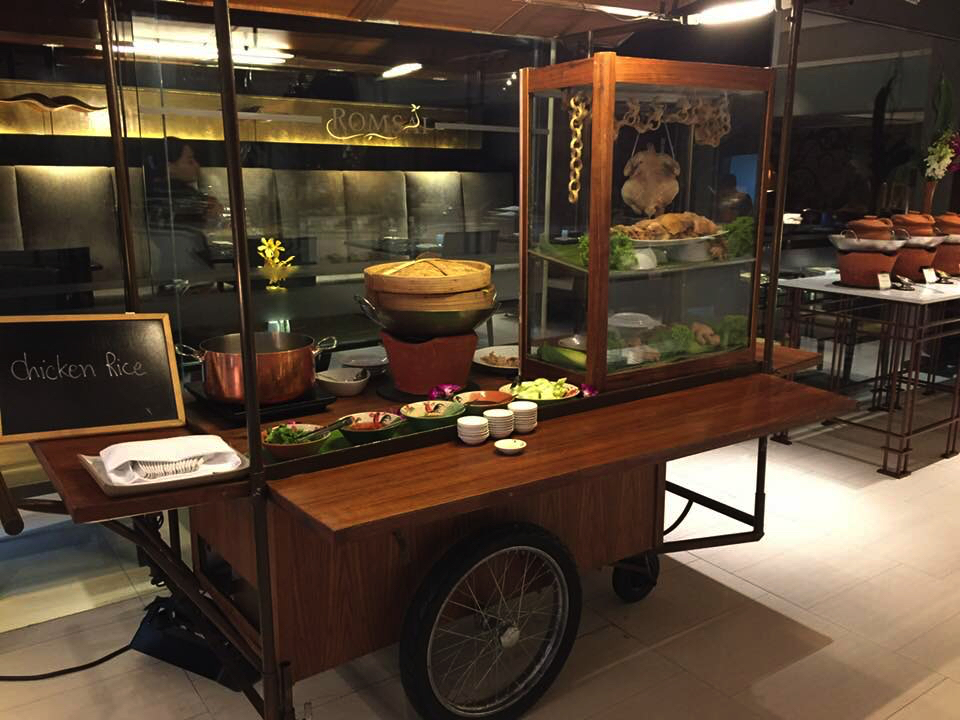 Stalls that you often see in Thailand were used to serve Khao Man Gai (Hainan chicken rice). Besides, desserts and tropical fruits were also prepared.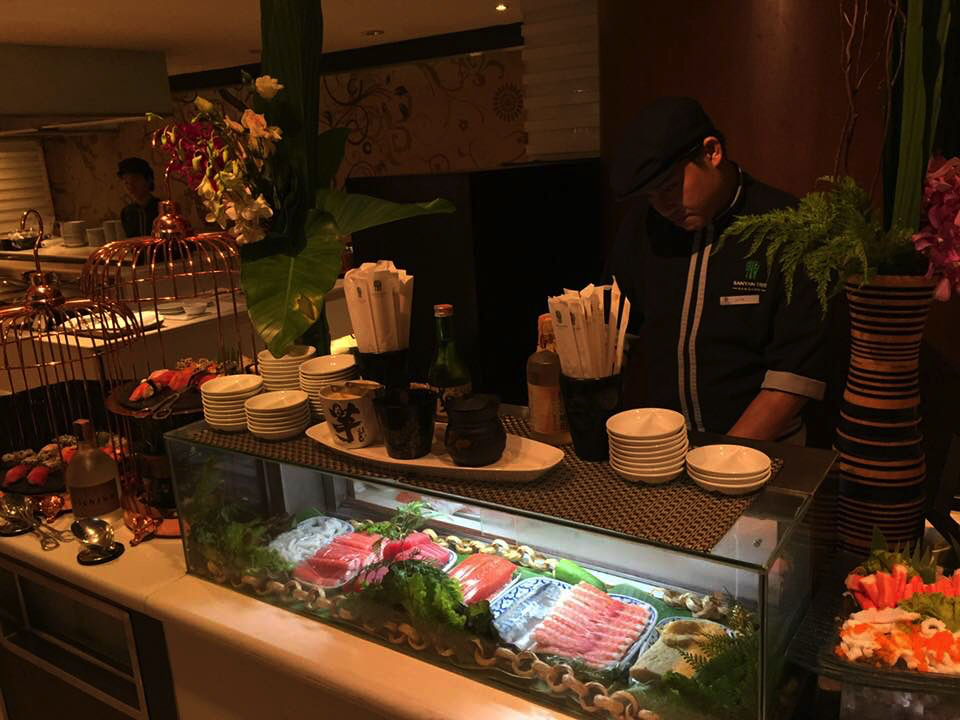 Sushi buffet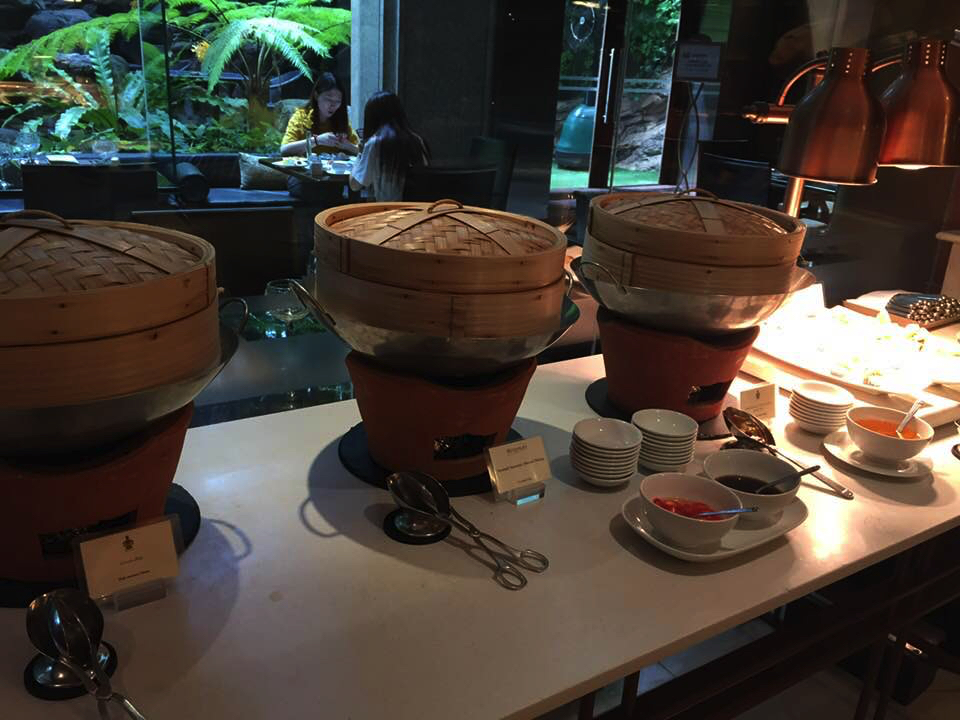 Chinese dish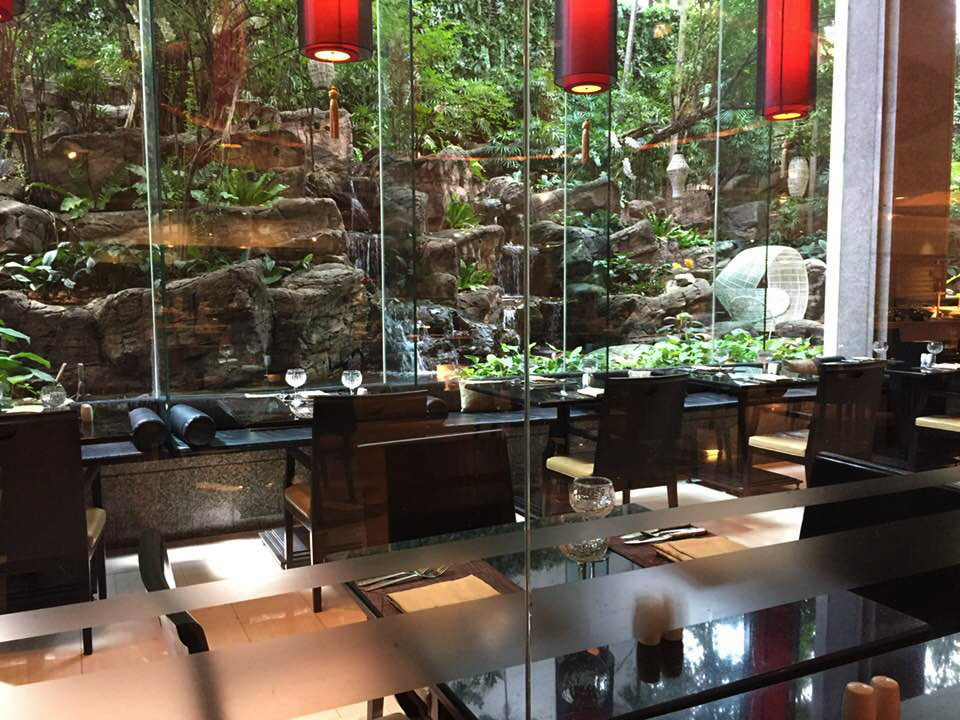 The garden was beautiful.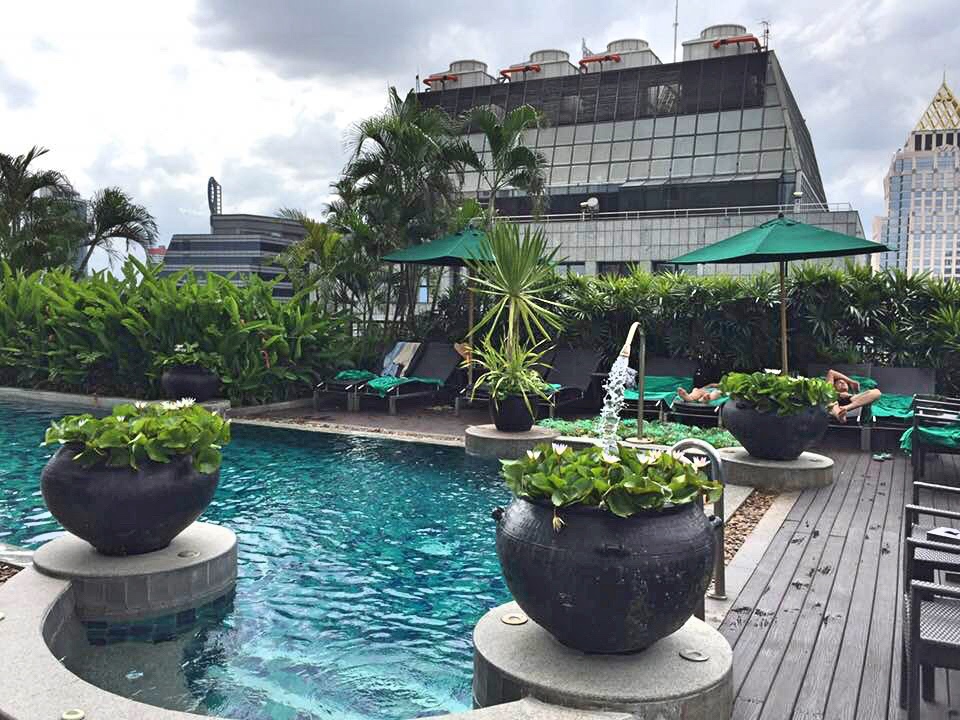 The pool was a long and narrow. It is located on the 21st floor and there were plants everywhere creating a resort atmosphere. There were many people sunbathing during the day. The water was lukewarm and I felt comfortable swimming in the pool.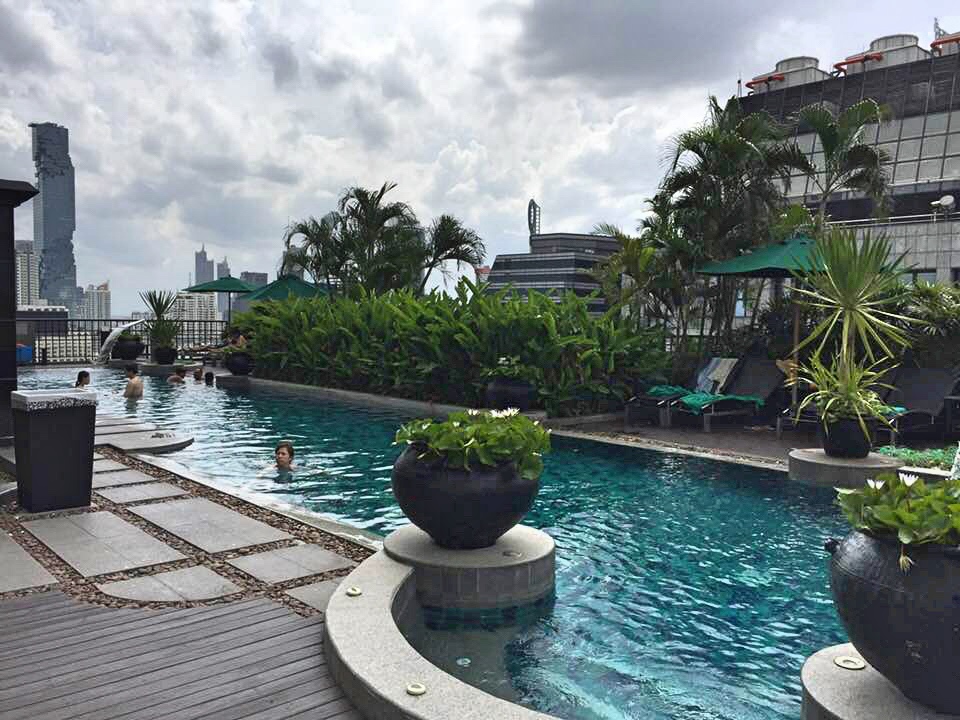 There is also a juice bar at the entrance of the pool entrance where you can order drinks and enjoy them next to the pool. The freshly squeezed pineapple juice was delicious.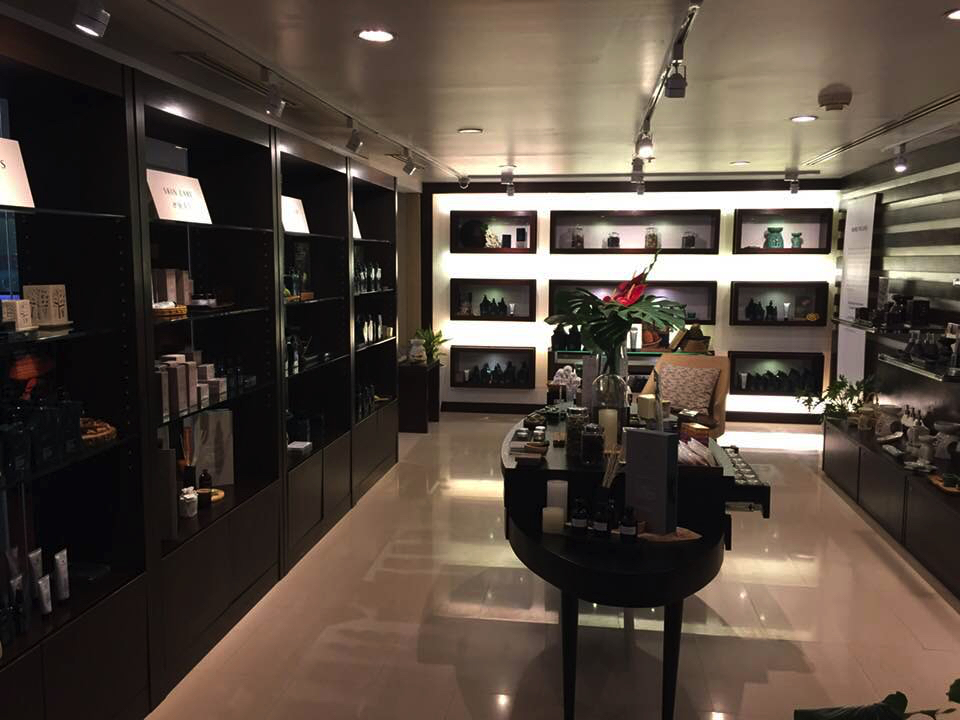 An shop selling aroma.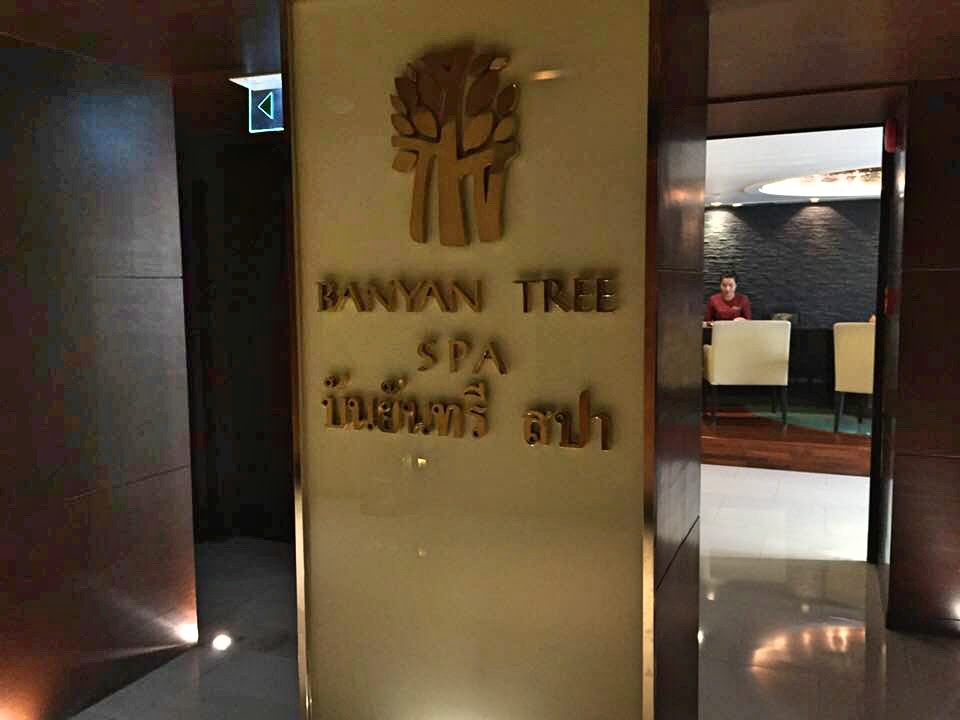 Spa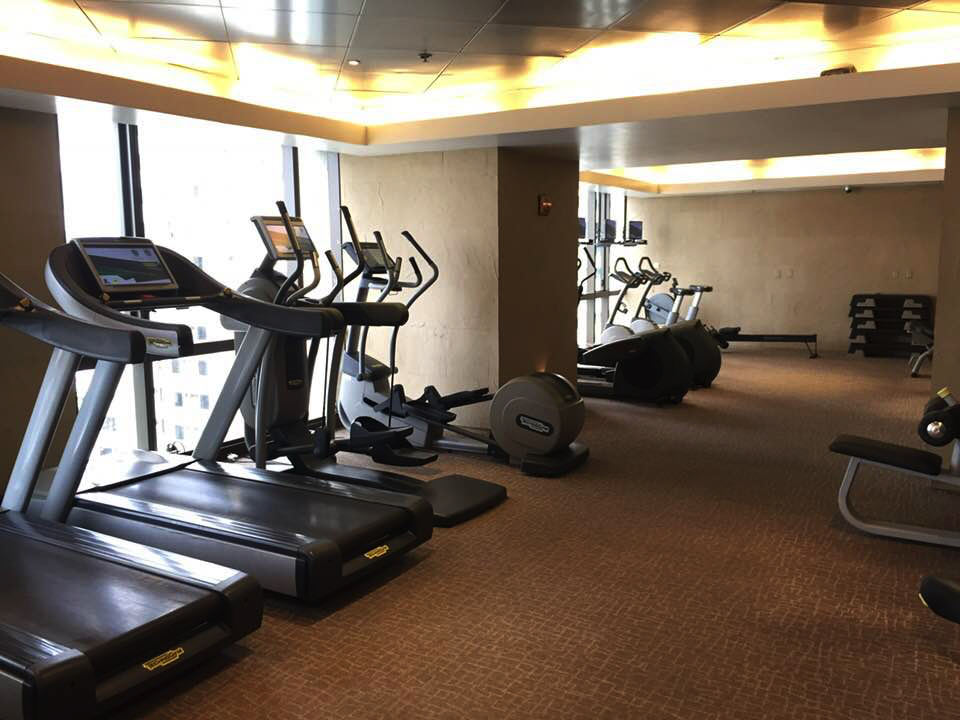 A gym with many exercise equipments.
There was also space to do yoga.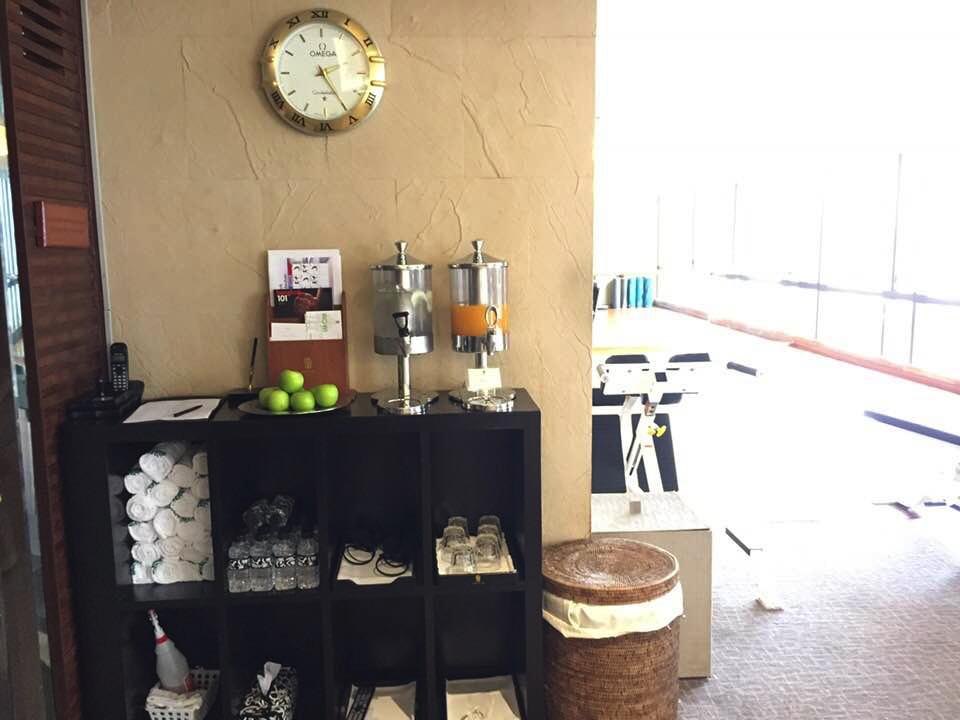 You can have water, juice and fruit at the gym.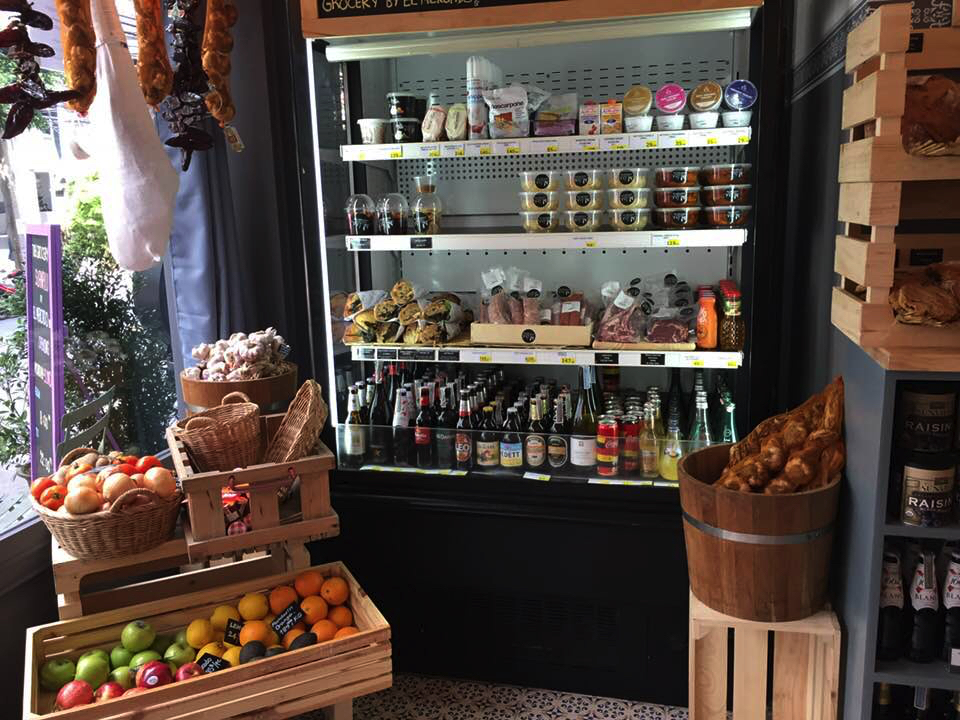 There was also a shop selling sandwiches drinks and so on.
There are many embassies in the Sathorn area, so it is very safe and you can walk around at night as well. There is also a convenience store within a 3-minute walk from the hotel.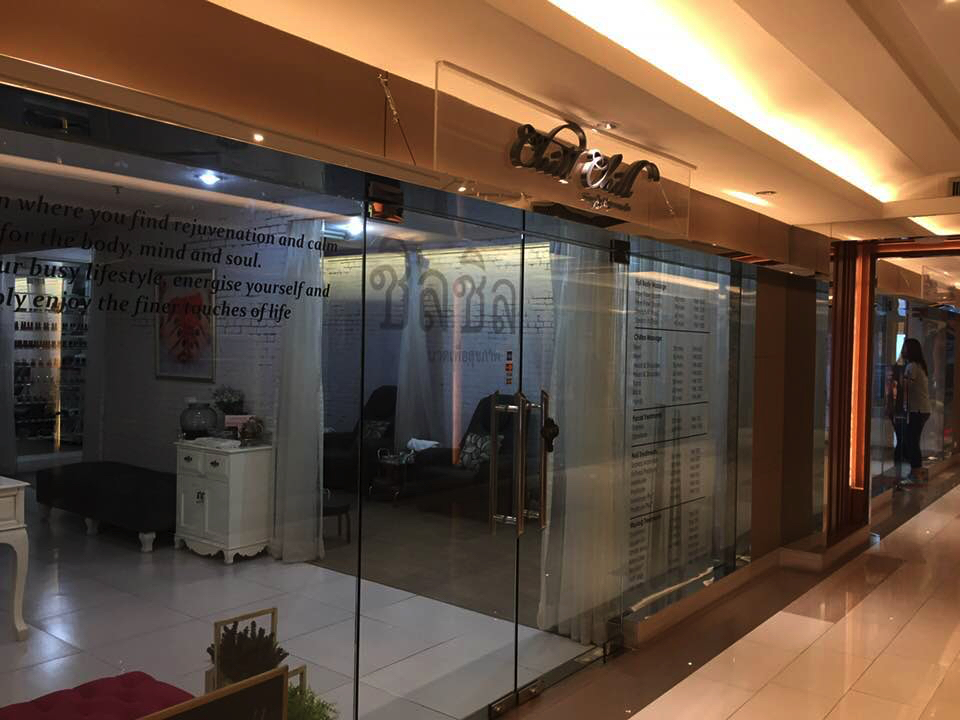 Saladaeng Station is about a 10 minute walk from the hotel and there are many supermarkets and restaurants called Tops in the adjacent Silom Complex which was convenient. Also, on the other side of the station is the Tanya and Patpong Market, and it was very busy at night.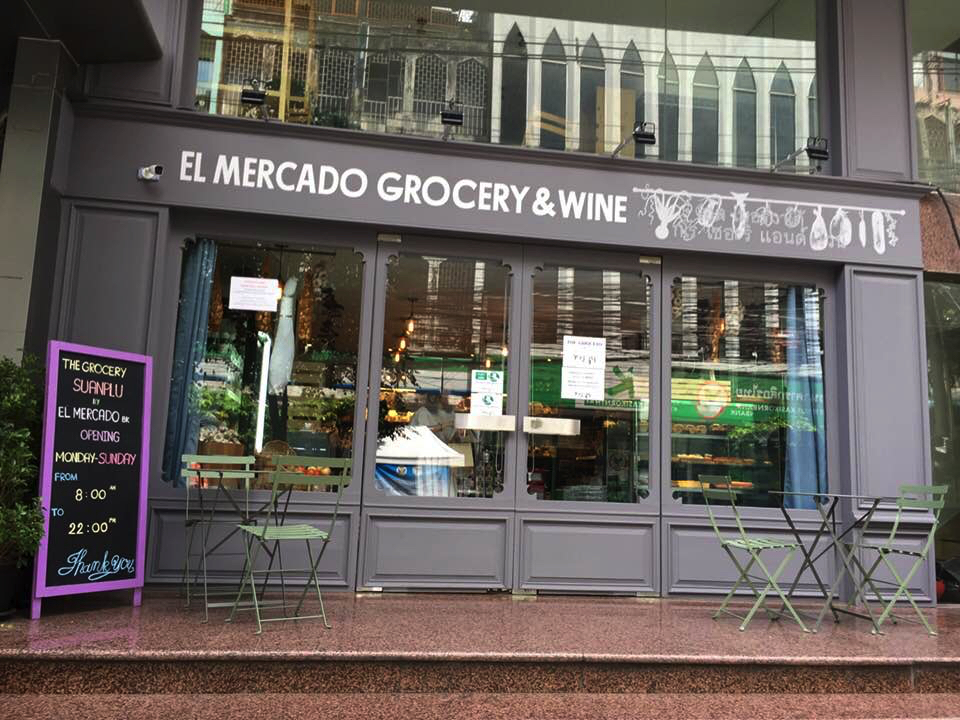 There is a path with a strong local image called Swan Plou Road about a 10 minute walk from the hotel with stylish cafes, French bakeries and so on. It was also an interesting place where Thai and Western cultures were mixed together. My favorite is El Mercado, a shop selling wine, cheese, ham, French bread and tarts.
The staff were all very kind and courteous. There were many guests lined up to check in, so I had to wait for a while. However, I received tea and a wet towel while I was waiting which was very thoughtful of them. The concierge recommended me a restaurant that turned out to be very delicious.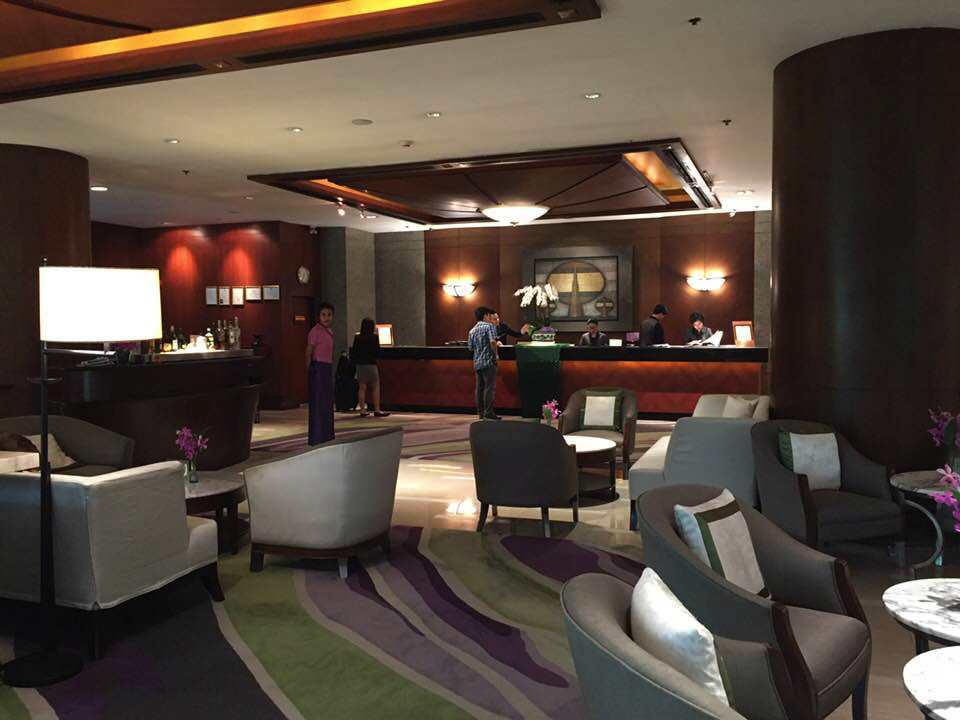 There were many Westerners and groups of Asian guests staying at this hotel.
It is about 40 minutes by taxi from the airport and it was very cheap. It will take about an hour and a half if the traffic is bad.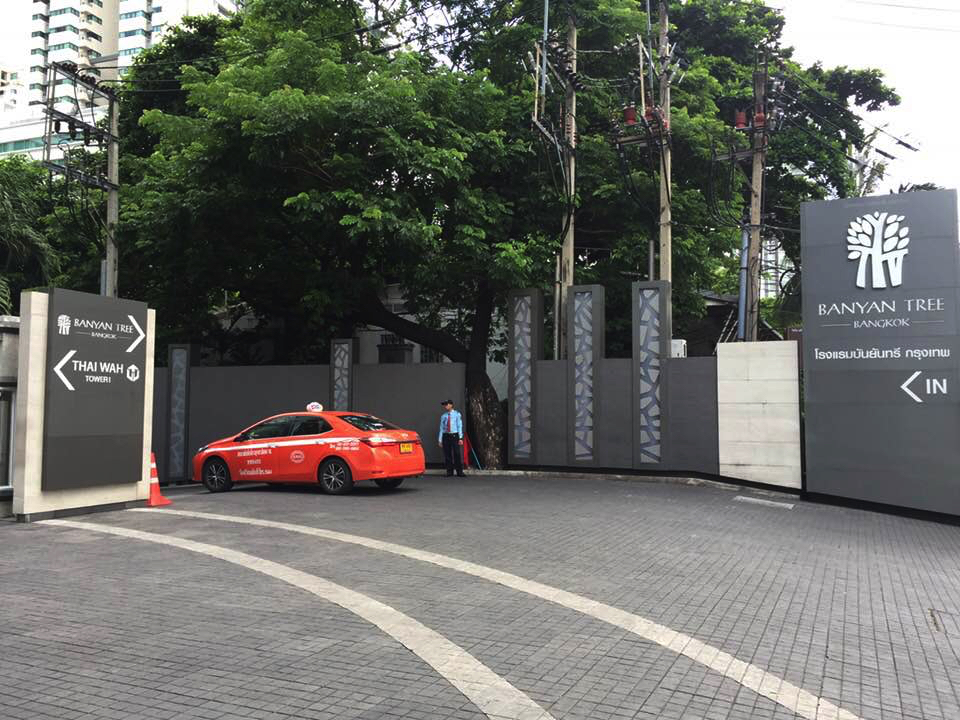 Compared to other hotels it was a little inconvenient because it is a bit far from the train and subway stations, but it was worth it because I was able to go to the rooftop restaurant of Vertigo and Moon bar that I was looking forward to. The view from the 61st floor was wonderful and breathtaking. The Moon bar was expensive, but in the end I went every night during my stay to enjoy the nice view. It is a perfect hotel for those looking to stay at a hotel with a nice view instead of convenience.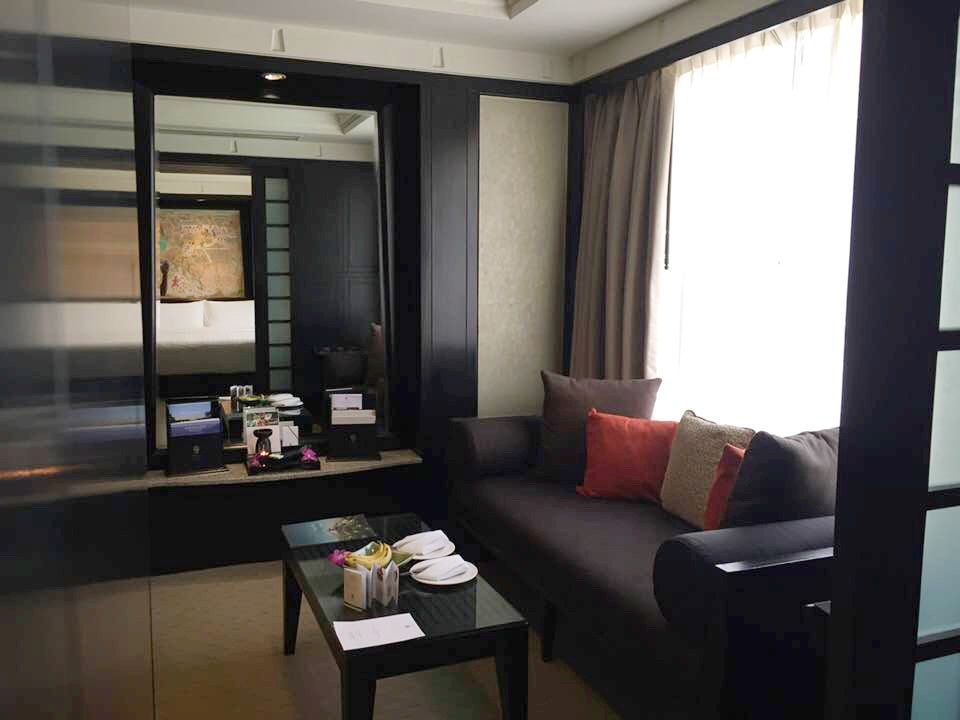 Recommended hotels in Bangkok