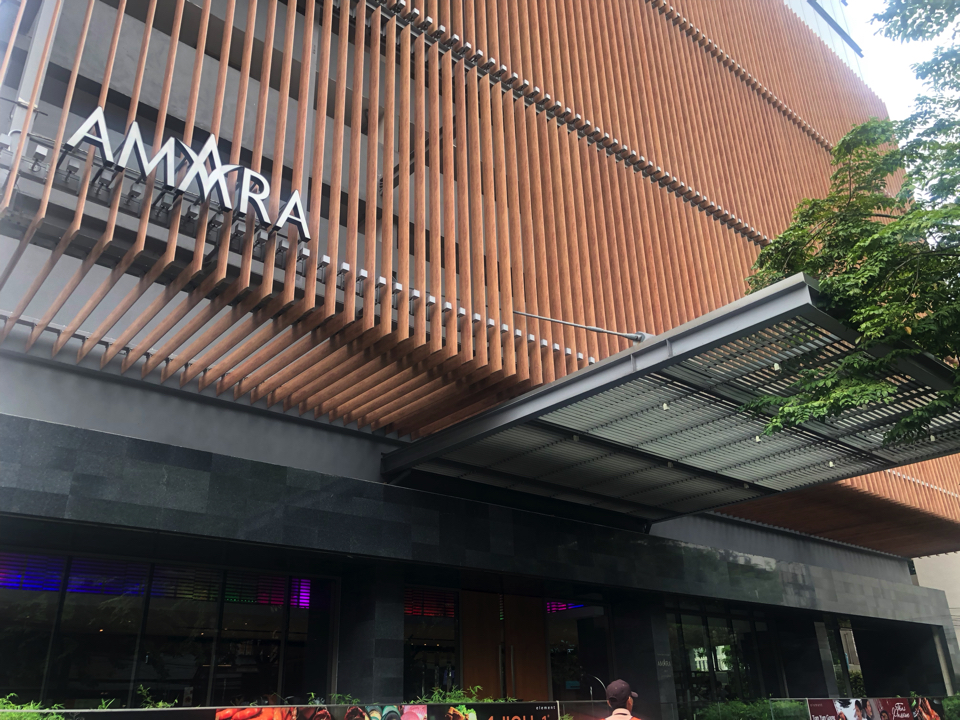 Detailed review & photos "Amara Bangkok Hotel"
Tanya Road, and Patpong Road, which is famous for the night market, were on the same street as the hotel. However, it was quiet around the hotel because it was about 800 meters away from the busy area. There were many tourists on the streets at night, so it felt safe to even walk alone.
The staff were very friendly and professional. As for the guests, I saw many Asians staying as a group. There were some families with children, but it seemed to be a hotel more suitable for adults.
It takes 30 minutes by taxi from Suvarnabhumi Airport, but the roads are always crowded in Bangkok, so it may take over an hour. It is especially crowded in the evening, so it is best to make plans assuming that it will take longer to get to your destination.
I was very satisfied with my stay. The facilities were all very new and since there are wiFi routers in each room, the internet connection was very fast. The hotel was a little far from the station, but it is a straight road so you don't have to worry about getting lost. There was a Seven-Eleven on the first floor of the building next door which was convenient. I was staying alone, but I felt very safe and secure inside the hotel.
Recommended hotels in Bangkok