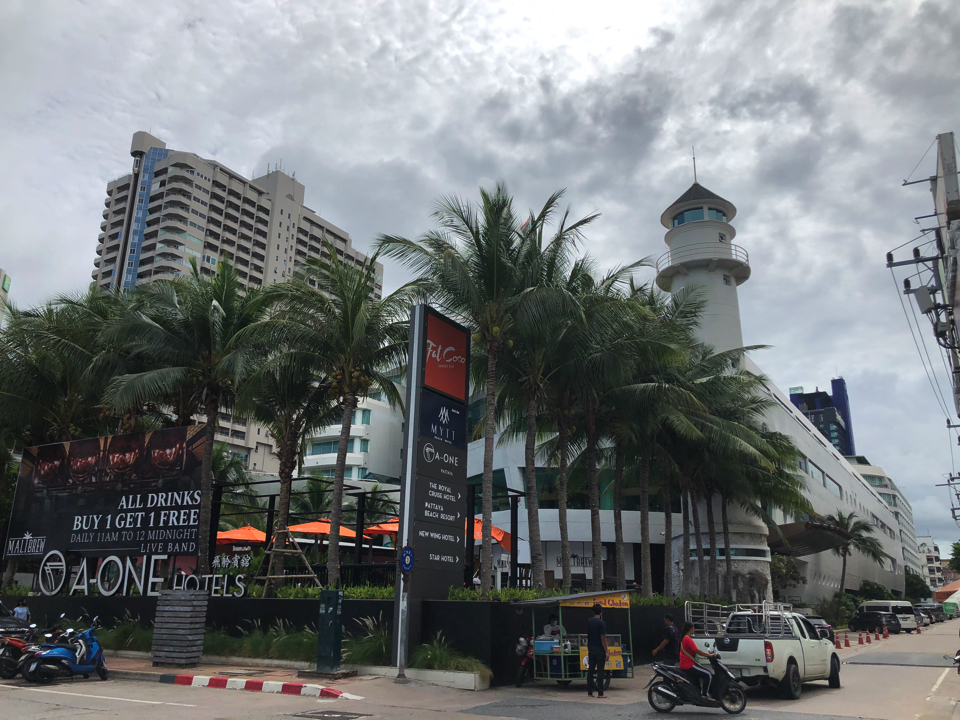 Detailed review & photos "A-One The Royal Cruise Hotel Pattaya"
Although there many sightseeing stops in the area, I think it is suitable for those who want to relax and enjoy their stay without being in a busy environment. There are small cafes, massage shops, souvenir shops, etc. in the back street, and they are small so I think it would be fun to take a leisurely stroll. There were some laundry shops and small hotels for long-term stayers. It's a short walk to the central Festival and Walking Street, but you can easily catch a Son Theo bike taxi from Pattaya Beach Road. The A-One Hotel is a long-established hotel, so the taxi drivers will have no trouble taking you back.
There were not many guests staying due to the Corona virus. The staff moved very slowly and did not smile as much. Unlike other hotels, it seemed like this hotel does not attract many tourists that are Thai. I would imagine many Chinese tourists staying here as a group.
The access from the airport was good. Since it is located in North Pattaya, there is some congestion around Terminal 21, but you do not have to worry about congestion in the city center. The area around the hotel is convenient with restaurants, massage shops and convenience stores nearby. It is very quiet at night.
The reason I decided to stay this time was that the breakfast was included, the price was cheap and the location was good, but the room was small, the hotel was outdated and the staff were unfriendly. I don't think I'll ever stay here again. Usually, I think that the main group customers are from China. There were areas that could be fixed, but everything seemed like a mess. This hotel did not satisfy me, but it may be interesting to those who like it to stay at a hotel with a club pool.
A-One The Royal Cruise Hotel Pattaya
Recommended hotels in Thailand