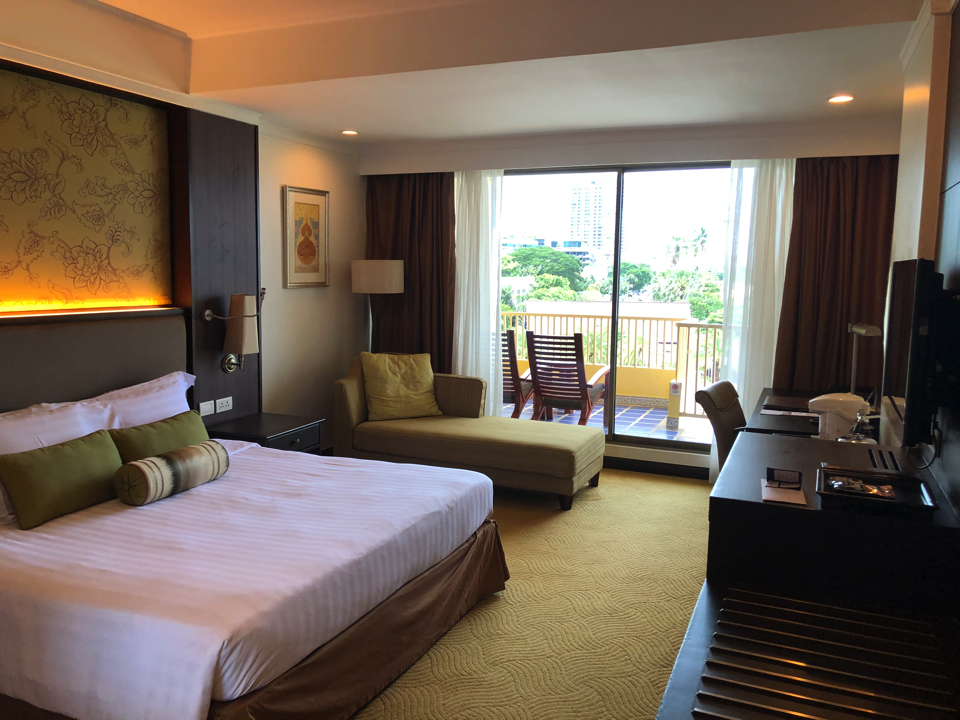 Detailed review & photos "Dusit Thani Pattaya"
There were massage shops, restaurants and pubs all around the hotel. However, it was a very quiet neighborhood. There is a four-lane road, but there is not much traffic and the pedestrian sidewalks are well maintained. There was a convenience store in front of the hotel which was convenient for last minute shopping. Terminal 21 is within walking distance.
The doorman, staff and housekeepers were all very pleasant to interact with. They greeted me kindly. However, the staff working at the breakfast venue were a little lazy.
As the hotel is located at the northern end of North Pattaya, you can easily get to the hotel without getting caught in the traffic in the central part of Pattaya. It takes about 1 hour and 30 minutes from the airport.
I had a very nice stay at this hotel. The hotel exceeded my expectations. The lobby was stylish and the friendly staff gave me a good impression. I also liked the atmosphere of the room and the nice view of Pattaya. The pool was quiet and comfortable with a nice breeze. However, the breakfast was disappointing. It may have been due to the Corona outbreak, but there were not many dishes to pick from and the staff were not pleasant to be around. Next time I would love to stay here with my family.