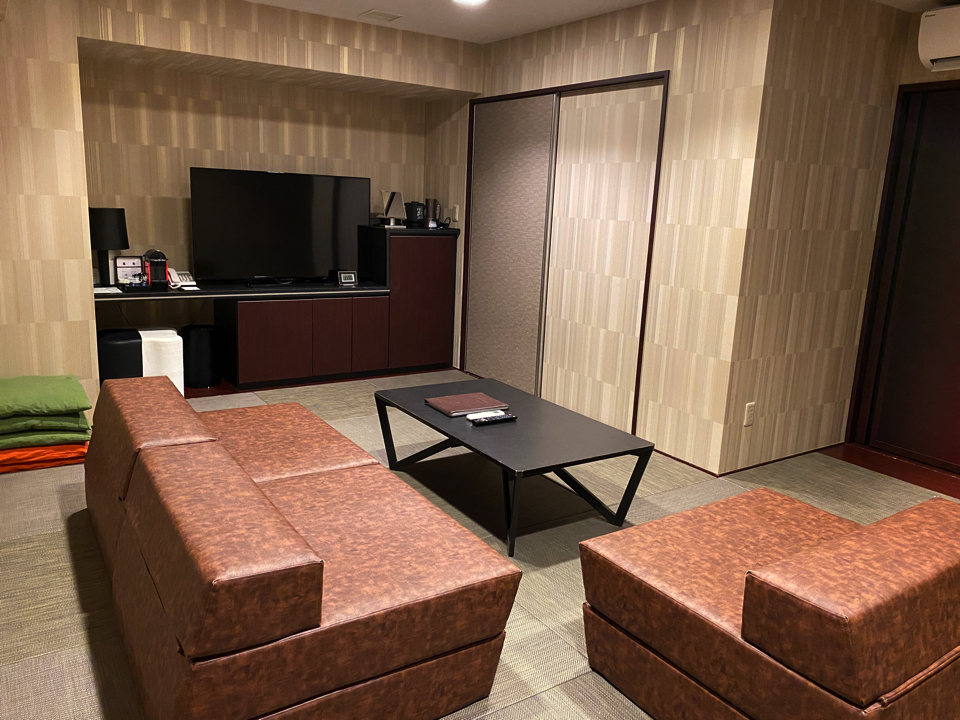 Detailed review & photos "Village Kyoto"
There were no restaurants in the hotel, but I was able to have breakfast in my room.
The hotel was facing Shijo-dori. There were many shops such as convenience stores and restaurants in the area, so you will have no inconveniences during your stay. You can also go sightseeing very easily. Although the hotel faces a big street it was a quiet and comfortable location.
The staff were polite and the hospitality was very good. There seemed to be many families with children staying at this hotel. There were also those staying to go sightseeing and even kids staying on a school trip.
The hotel was about a 2-minute walk from "Omiya Station" on the Hankyu line and "Shijo Omiya Station" on the Arashiyama line, and there was a bus stop nearby as well. It took less than 10 minutes by taxi from Kyoto Station, and it was located in the center of Kyoto with easy access to sightseeing spots.
I had a nice stay at the "Village Kyoto." It was a nice hotel with a modern Japanese style chic atmosphere and was close to the station and convenient for transportation and dining. Above all, the spacious rooms with tatami-mats were very comfortable to spend time in. I also enjoyed having breakfast in my room. It was overall very relaxing. I recommend staying at this hotel on your trip to Kyoto.
Recommended hotels in Kyoto