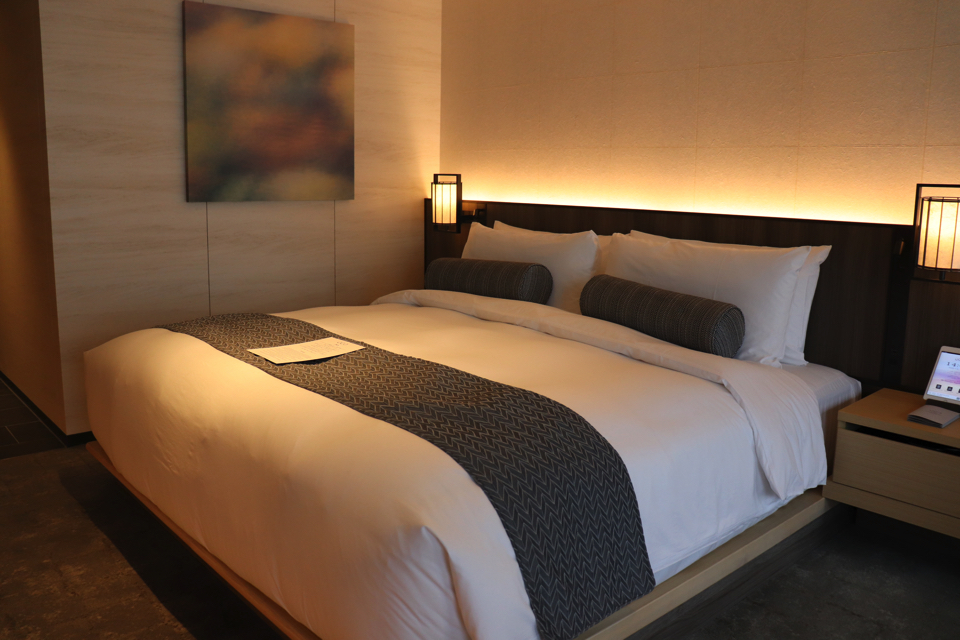 Detailed review & photos "The Thousand Kyoto"
The hotel is located on the east side of Kyoto Station, so you can quickly walk to the underground station Porta in front of Kyoto Station. It is also very convenient for traveling around Kyoto.
The staff were very polite. The number of guests were small due to Covid 19, but I was told that there are many Westerners staying at this hotel during normal times.
It is about a 2 minute walk from the central exit of Kyoto Station. It is a very convenient location for those arriving on the bullet train.
I had a nice stay at "The Thousand Kyoto." It just opened in 2019, so it was a new and beautiful hotel with various art works on display. "The Thousand Room" was spacious and had a nice and comfortable atmosphere. It is best to contact the hotel before hand if you are looking to stay in a room with a nice view.
Recommended hotels in Kyoto