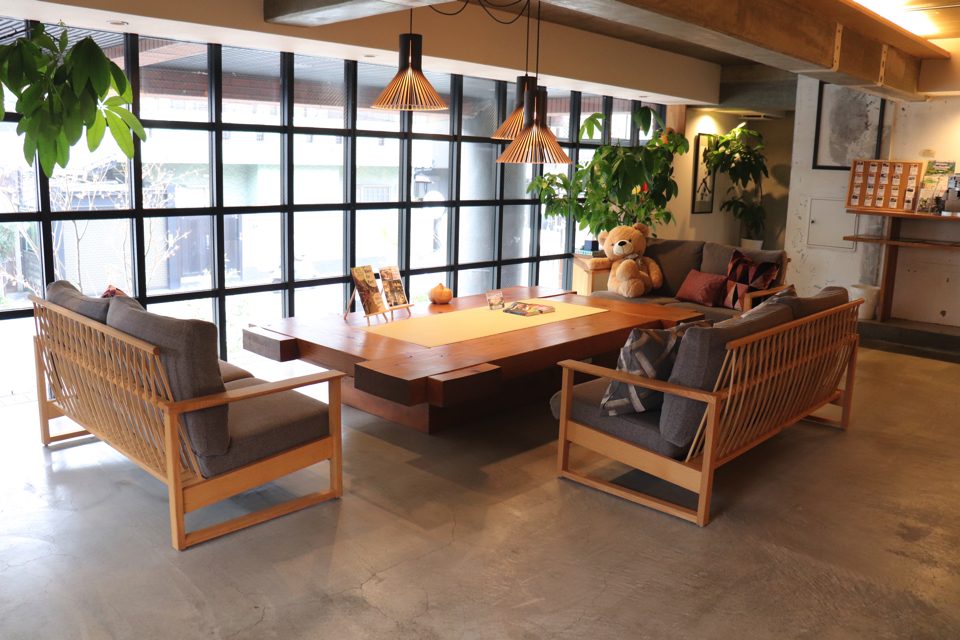 Detailed review & photos "The GrandWest Arashiyama"
The restaurant on the first floor called the "CROSS Burger & Beer/Coffee" has the same management as the hotel, and was named "CROSS" in the sense that people can interact with each other. Most restaurants in this neighborhood closes early, and this is the only restaurant that is open until late, so there were many people other then guests staying at the hotel dining here.
The hotel was a bit far from the tourist spots in Arashiyama, and the surrounding area was a quiet residential area. Togetsukyo is about a 10-minute walk away, and you can walk to other popular spots in Arashiyama as well. It is the best location for exploring Arashiyama.
The staff were nice and polite. They were very casual, which I liked very much.
It was a 5-minute walk from Hankyu Arashiyama Station and a 10-minute walk from Arashiden Arashiyama Station fro the hotel. It is a convenient location for sightseeing, as it is about a 20 to 30 minute drive to Kyoto Station.
I had a nice stay at "The Grand West Arashiyama." There were only 10 rooms int he hotel and it felt like a hideout. The spacious room was comfortable and I was able to relax both physically and mentally. The bamboo flooring that you can walk around barefoot was comfortable, the bed was comfortable and the bathroom was large, so I was able to spend time as if I was at home. The burger at the restaurant below was also delicious, and the lounge on the second floor was a very cozy space. It is a hotel where you can enjoy sightseeing in Arashiyama, but also spend a luxurious time without having to leave.
Recommended hotels in Kyoto