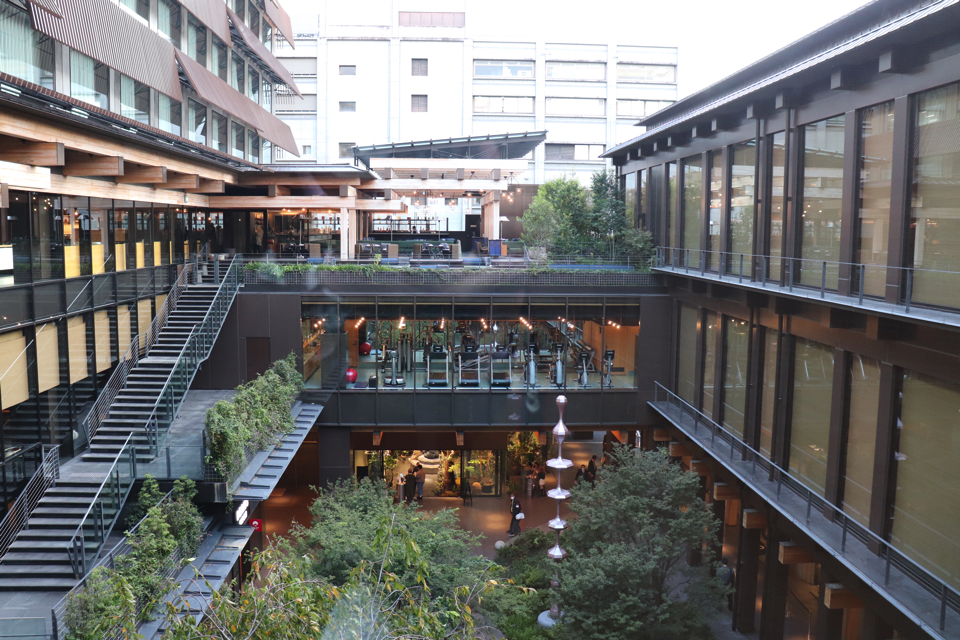 Detailed review & photos "Ace Hotel Kyoto"
There are two restaurants and a coffee shop in the hotel. They are planning on opening another restaurant in the future.
There is a gym, banquet hall and a meeting room in the hotel.
The hotel is located in the center of Kyoto and is connected to the Karasuma Oike Subway. Located in the complex facility Shinfukan, which was reopened in June 2020, there are various shops and restaurants in the facility, and there are convenience stores and restaurants in the vicinity, so it is a convenient location where you do not have trouble moving around or finding a place to eat. The surrounding area is a fashionable cityscape with many modern buildings, and tourist attractions such as the Kyoto Imperial Palace, Nijo Castle, and Nishiki Market are within walking distance.
A lot of staff were waiting from the entrance to the front lobby, and they responded immediately if anything happened. The correspondence was polite but not stiff, the clothes were casual, and it was very nice to have a relaxing atmosphere without stretching the shoulders and elbows. As for the guests, there seemed to be many local people staying.
The hotel is located along Karasuma Dori and is directly connected to Karasuma Oike Subway Station. It is about a 10-minute drive from Kyoto Station, and there are sightseeing spots within walking distance, so I think it is a convenient location for getting to the main spots in Kyoto.
I had a nice stay at the "Ace Hotel Kyoto." From the exterior to the hall and the rooms, all of them have a sophisticated and fashionable design, and it was a wonderful space that makes you want to take a picture. Of course, it's not only a picture, it's also easy to use and comfortable, and the staff have a cozy and friendly atmosphere and you can relax in a free atmosphere with just the right distance. I was able to spend time comfortably. The design, which is a fusion of Japanese elements that are typical of Kyoto and fashionable hotels overseas, gives you an exotic atmosphere while you are in Japan. The location is good in the central area of ​​Kyoto, and it was convenient as a base for sightseeing because it was connected to the station. I would love to stay at this stylish hotel again.
Recommended hotels in Kyoto