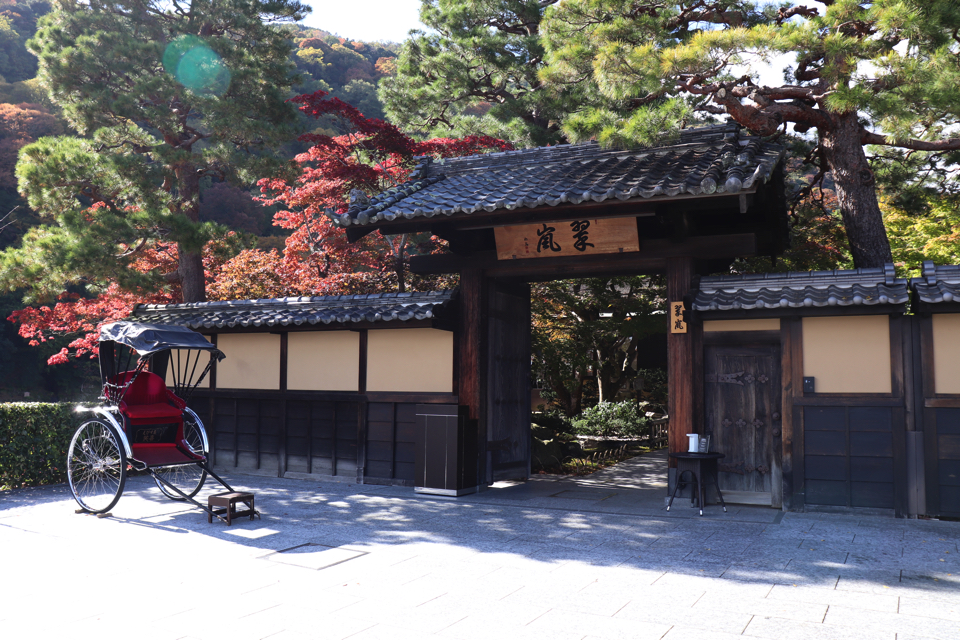 Detailed review & photos "Suiran, a Luxury Collection Hotel, Kyoto"
The hotel is a calm and quiet environment, about 3 to 4 minutes on foot from Togetsukyo Bridge and a little away from the main street of Arashiyama shopping street. There are many restaurants and shops in the area, but it is open only during the day and closes at night. There is Tenryuji Temple, a World Cultural Heritage site, in the immediate vicinity, and there are many other popular spots within walking distance, such as Hogon-in Temple and Nonomiya Shrine.
The staff were polite with great hospitality. Attentiveness was not too much, and the customer service was comfortable with just the right distance. It seems that there are many elderly couples, but there were also young couples and friends staying.
It is about a 6-minute walk from Arashiyama Station, a 15-minute walk from Hankyu Arashiyama Station, and a 15-minute walk from JR Saga-Arashiyama Station. The hotel has a free pick-up service, which is a convenient service that allows you to pick up and drop off between Arashiyama stations and the hotel by rickshaw or between JR Kyoto station and the hotel by taxi once one way.
I had a nice stay at the "Suiran Luxury Collection Hotel Kyoto." The hotel, which is built in a quiet hideaway atmosphere, is more like a luxury hot spring inn than a hotel, and in a modern space where you can feel the traditional beauty of Japan. The location where you can enjoy the natural beauty of Arashiyama is the best, and it was also nice that you can go sightseeing while taking a walk in the neighborhood. I was able to enjoy a relaxing and luxurious time without having to do anything in particular. The hot spring was nice and the food is delicious, I was able to refresh myself in an elegant mood, and I would like to stay at this hotel if I have the opportunity.
Suiran, a Luxury Collection Hotel, Kyoto
Recommended hotels in Kyoto