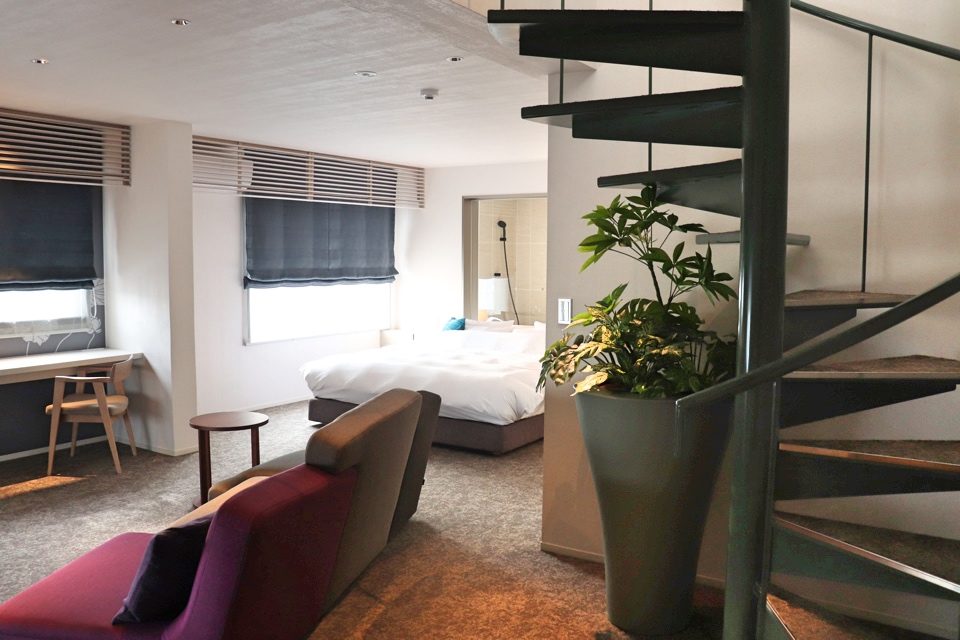 Detailed review & photos "La Viola"
One of the features of this hotel is a lounge that is open all day. Thai furniture called "Kenkoon" was used and there was also a library. It was a quiet space where music playing quietly in the background. Drinks such as alcohol, and snacks were provided for free.
The hotel was located in the center of Kyoto, but it was in a quiet neighborhood. There are many smaller hotels, convenience stores and restaurants nearby, and it is easily accessible to Kyoto's sightseeing spots by car or public transportation, making it a convenient location for sightseeing.
The staff were courteous and pleasant. They seemed to be respecting the guest's privacy. Using Skype to communicate was easy and convenient. The restaurant that the staff recommended for dinner was very delicious.
It took less than 10 minutes by taxi from Kyoto Station. The nearest stations are Arashiden "Shijo Omiya Station" and Hankyu Railway "Omiya Station," which are about a 6-minute away from the hotel.
I had a nice stay at "La Viola." The hotel its self and the rooms were clean and stylish, and it was a very cozy space. The rooms, which are said to have been designed differently from room to room, have a nice interior that is interesting even if you are not familiar with furniture at all, and you can relax and feel elegant in a sophisticated space. It was nice that bathroom was large and amenities were substantial. The free lounge available 24 hours was very convenient, because I wanted to relax at the hotel at night. The staff were keeping their distance, so unlike the average luxury hotels, it felt more like I was on a retreat at a hideout. I would love to stay at this hotel again.
Recommended hotels in Kyoto