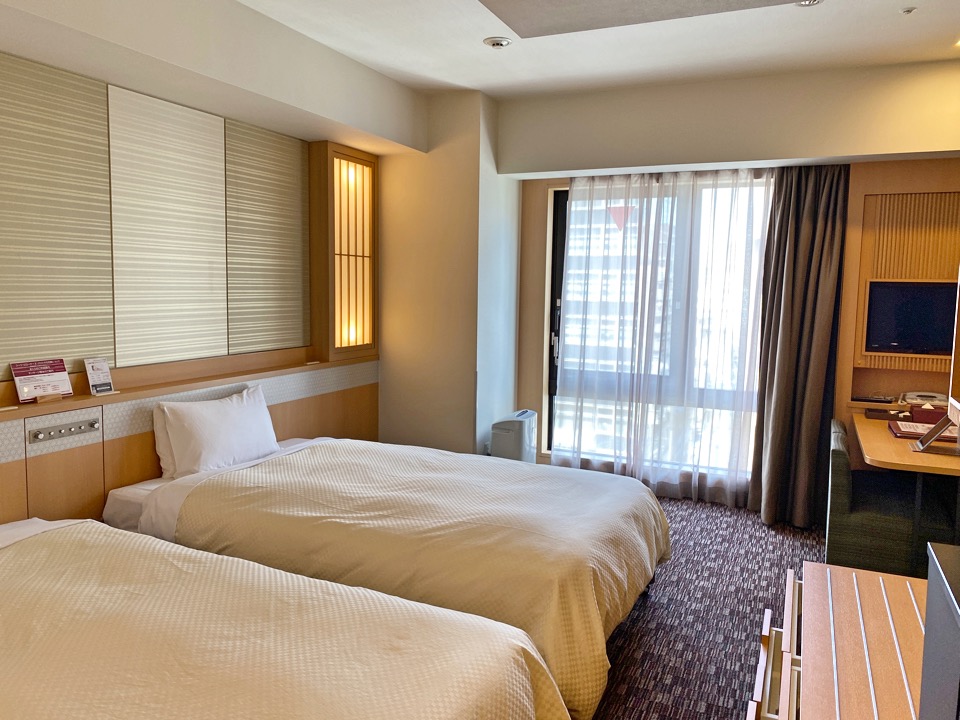 Detailed review & photos "Vessel Hotel Campana Kyoto Gojo"
The hotel is located in the central area of ​​Kyoto. There is a convenience store right next to the hotel and also many restaurants and shops nearby. The subway station is right by the hotel, so you will not have trouble getting around places. The hotel is located in the middle of a busy town, but it was very quiet and relaxing.
The staff were polite and pleasant to interact with. There are a lot of services and amenities for children in addition to the free bed-sharing service for children under 18 years old, and it is popular with families with children. It is also suitable for business trips and tourist.
The hotel is about a 1-minute walk from Gojo Station on the Karasuma Subway Line. It is a 15-minute walk from Kyoto Station, making it a convenient location for going sightseeing in Kyoto. The hotel also has its own parking lot, so it is convenient for those arriving by car.
"Vessel Hotel Campana Kyoto Gojo" is a convenient and comfortable hotel to stay at in Kyoto. You can easily go sightseeing as the hotel is near Kyoto Station. The modern Japanese style calm space had a nice atmosphere. The special services made it easier to spend time at this hotel.
Vessel Hotel Campana Kyoto Gojo
Recommended hotels in Kyoto