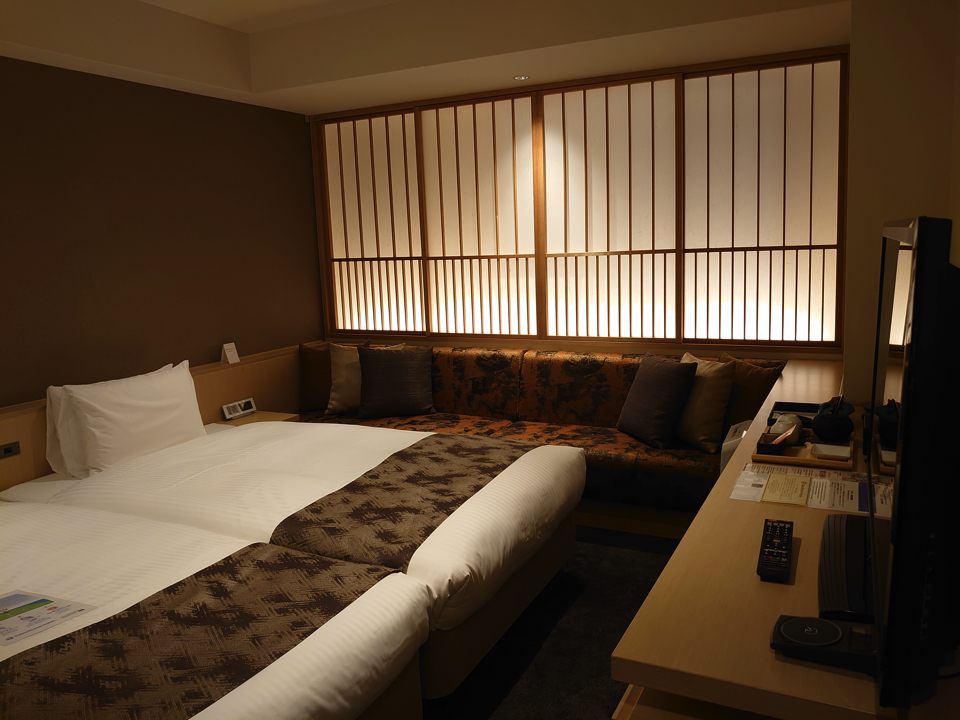 Detailed review & photos "Daiwa Roynet Hotel Kyoto Ekimae"
It is a few minutes walk to Kyoto Tower and Higashi Honganji Temple. There are many kinds of shops in the underground shopping area, so you can enjoy shopping even if it rains. There were several restaurants round the hotel.
The staff seemed new at their job, but they were very friendly. When I asked for a taxi they were happy to call one for me.
Since the hotel is located on the opposite side of the Shinkansen entrance/exit, it has quite a distance after getting off the Shinkansen or airport shuttle bus. However, the downtown areas such as Shijo are on the hotel side, so it is more convenient to be on this side in my opinion. The hotel is connected with the station with an underpass, so it is convenient when the weather is bad.
I would definitely love to stay here again. I have no complaints about the room itself (bed, shower, toilet). It is very clean and comfortable to stay in. You can watch CNN because there are many guests staying from overseas. It is also within walking distance from the station, you can arrive without getting wet even if it rains. Convenience stores and Yodobashi Cameras is nearby which is also very convenient. Furthermore, unlike the Hachijo exit, you can walk around Kyoto's attractions easily even if you are busy with work and enjoy Kyoto during your free time. The staff seemed like they had lack of experience with their job, but they were all very friendly and pleasant to interact with.
Daiwa Roynet Hotel Kyoto Ekimae
Recommended hotels in Kyoto