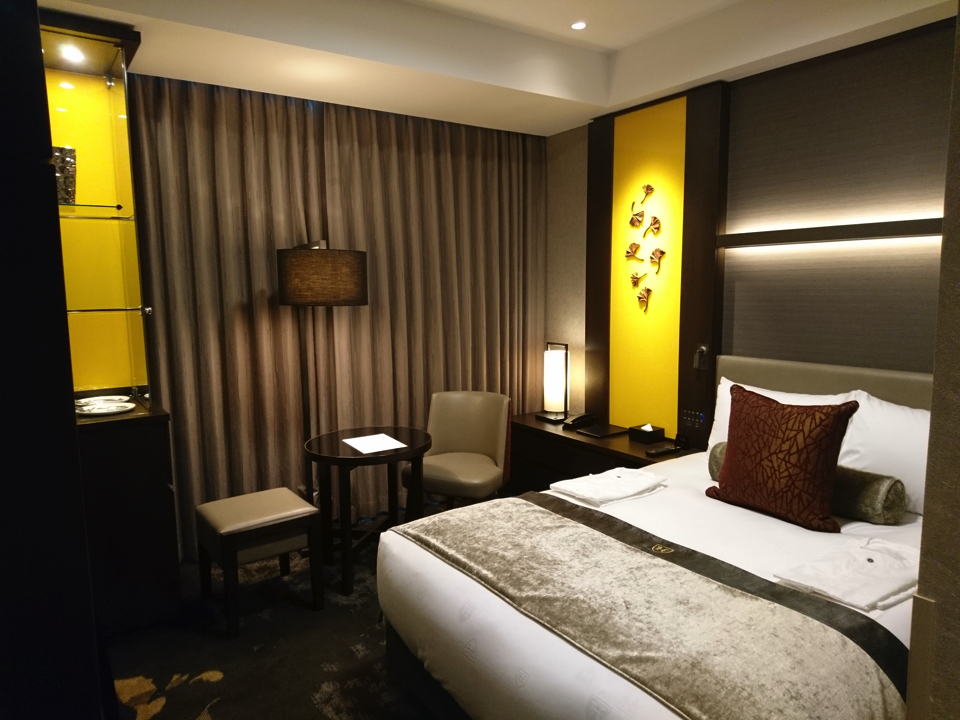 Detailed review & photos "The Royal Park Hotel Iconic Osaka Midosuji "
The area around Yodoyabashi Station is a financial district, and major companies such as Mitsubishi UFJ Bank Osaka Branch, Mizuho Bank Osaka Branch, Nihon Life Headquarters, Nomura Securities Osaka Branch, Mitsui Sumitomo Insurance Osaka Branch are densely located. Every building has a history and presence, so I thought it would be fun to walk around the city. The Odona building, which is directly connected to Exit 10 of Yodoyabashi Station, is a shopping center and also has a restaurant area. Lunch is recommended because it is expensive at night. If you cross Yodoyabashi with a river, you will also find the Osaka City Hall and the Bank of Japan Osaka Branch Old Building, which is a beautiful historic building. In winter, the entire area is illuminated, so it's highly recommended. You can reach Shinsaibashi by walking one station south of the hotel. It was a convenient place to go north and south.
The staff were friendly and very professional.
The subway Yodoyabashi and Honmachi Station are easily accessible, and it is within 5 minutes on foot. Subway Yodoyabashi Exit 12 is the closest, but since it is a staircase, it is easy for heavy luggage to get to the ground from the Odona Building at Exit 10 by elevator or escalator. There is also a supermarket KOHYO at exit 12, so you don't have to worry about a little shopping. There are many cafes in Midosuji, and I saw most of the famous chain stores. The Midosuji Subway Line is also the busiest line in Osaka when commuting, so you should avoid riding during commuting hours.
The room did not have enough outlets which was a little inconvenient. I could see the view of Osaka from the window and the night view was wonderful. A humidified air purifier was also provided, and it was comfortable. For breakfast, there were many kinds of handmade bread (120 yen) at Super KOHYO, which was 100 yen at night, so I bought it and had it in my room. After 20:00, the side dish was half the price. I used the restaurant coupon for lunch and I think it was a great deal. The 24th and 25th floors are executive rooms where you can have a meal at the lounge, and you will find coffee machines, gowns, toiletries, basic cosmetics for women, and quality body towels in the room. I had a very satisfying stay at "The Royal Park Hotel."
The Royal Park Hotel Iconic Osaka Midosuji
Recommended hotels in Osaka