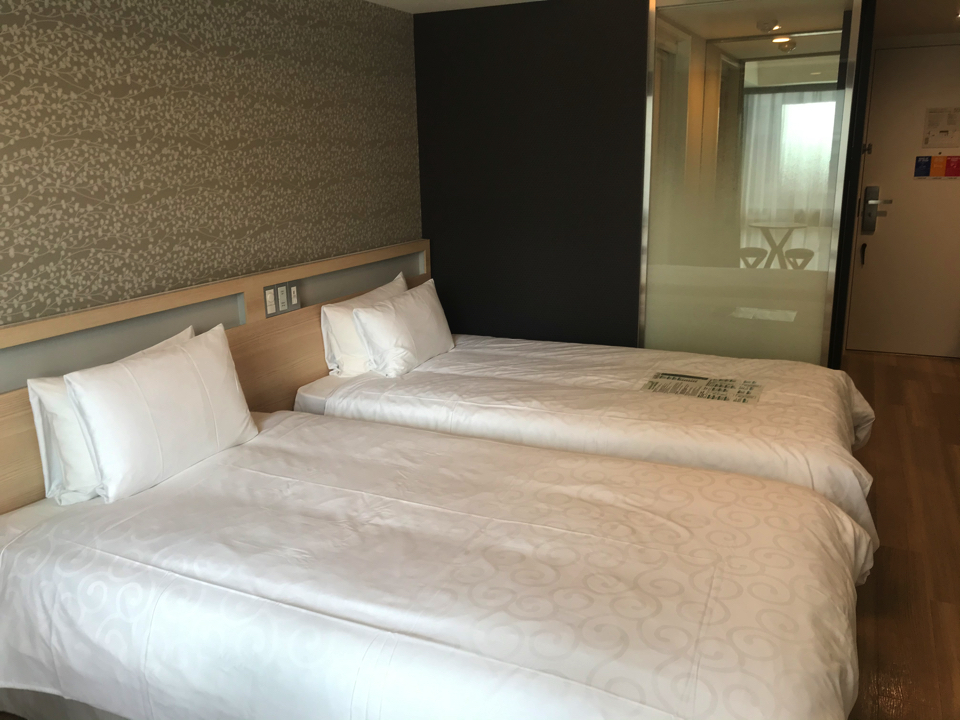 Detailed review & photos "Karaksa Hotel Osaka Namba"
There were various shops such as bars, convenience stores and shopping malls around the hotel. The department store was also within a 10-minute walk from the hotel which was very convenient. Also, there are many used clothing stores and live houses nearby, so I had the impression that there were many young people in this area. There is an izakaya and a Korean-style fried chicken shop in front of the hotel, both of which can do take out, so you can buy food and eat it in your room.
In addition to Japanese staff, there were also foreign staff at the front desk. Due to the influence of Corona, there were few foreign tourists, and not many guests to begin with. Most guests were staying alone.
I arrived within 10 minutes on foot from the station. If you come from Kansai International Airport, I think it's convenient because you can go without changing trains. It is convenient because there are JR and private railways as well as trains and subways. In terms of security, I didn't think it was dangerous because it was in a downtown area.
I had a nice stay at this hotel. The best thing about this hotel was its location. It was located in the center of Osaka and was within walking distance from the station. The hotel itself was new and clean. The fact that the toilet and bath are separated is also a plus point of this hotel. There were few amenities, but it was good to have a mask. It's perfect for staying in a hotel of this quality in this location. Even if the price was more expensive I would still stay here. Unfortunately, I couldn't eat breakfast this time, but I heard that breakfast could be added if I paid an additional charge of 500 yen, so I thought it was a great deal.
Karaksa Hotel Osaka Namba
Recommended hotels in Osaka