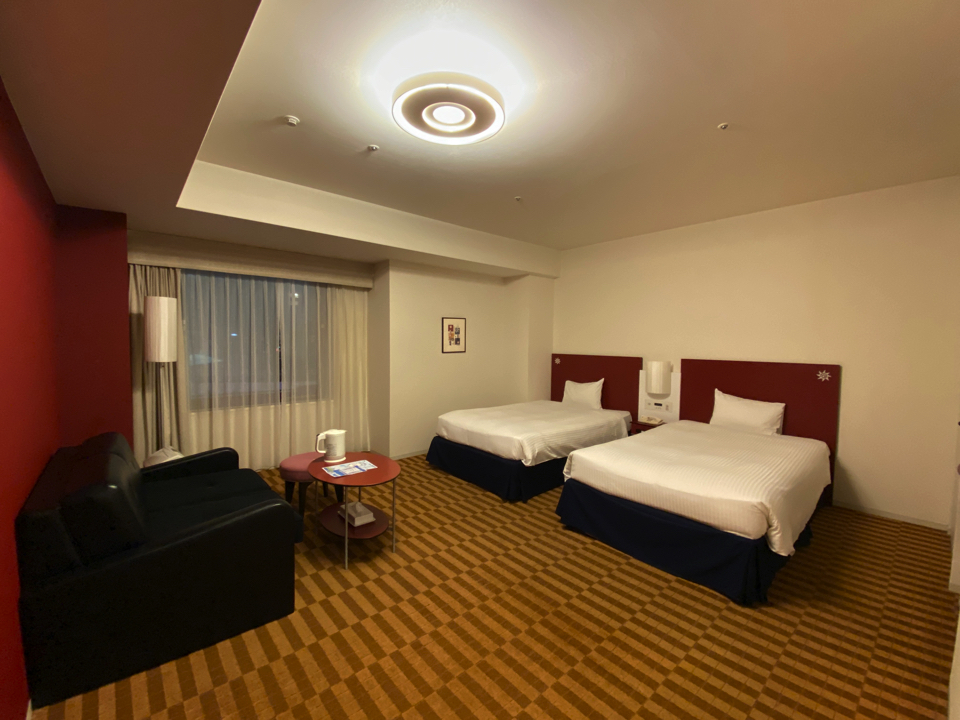 Detailed review & photos "Hotel Kintetsu Universal City"
There is a shopping mall next to the hotel called Universal Citywalk Osaka. There were more than 20 convenience stores, pharmacies, and restaurants in it, which was very convenient. Also, after all, there was the Universal Studios Store Universal Citywalk Osaka store, which was larger than the official store in the hotel and had the best selection. The square at the entrance of the hotel on the other side and the night view of the surrounding buildings are beautiful.
I left my luggage before check-in, and the staff were very helpful. As a check-in gift, I received a USJ pattern ticket pocket with a string around my neck. Also, they offered to take a picture in front of the Christmas decorations for me.
It is about 45 minutes from Itami Airport and a 2-minute walk from the nearest station. There was also a parking lot on the first floor of the hotel. There are limousine buses from Itami Airport and Kansai International Airport, so it is recommended for people with a lot of luggage.
The location of the hotel was very good. On the first day, it took 50 minutes from Itami Airport to the hotel, and 15 minutes for lunch in Umeda, and I was able to go to Osaka Castle Park in about 15 minutes. By the way, I didn't get the room key yet because I arrived around 11 o'clock, but after completing the check-in procedure, I got a regional coupon for the Go To Travel Campaign. I was happy because I could use it for lunch and shopping immediately. I had dinner at the restaurant called Epoch. The interior was bright and there were many families, all-you-can-eat and all-you-can-drink. The steak that the chef made right in front of me was delicious! It was also great that it was a 2-minute walk from the station and a 3-minute walk to USJ. On the second day, I had breakfast from 6 o'clock, so I finished breakfast early and was able to line up at USJ immediately after breakfast which was really great. I had a very enjoyable stay at this hotel!
Hotel Kintetsu Universal City
Recommended hotels in Osaka