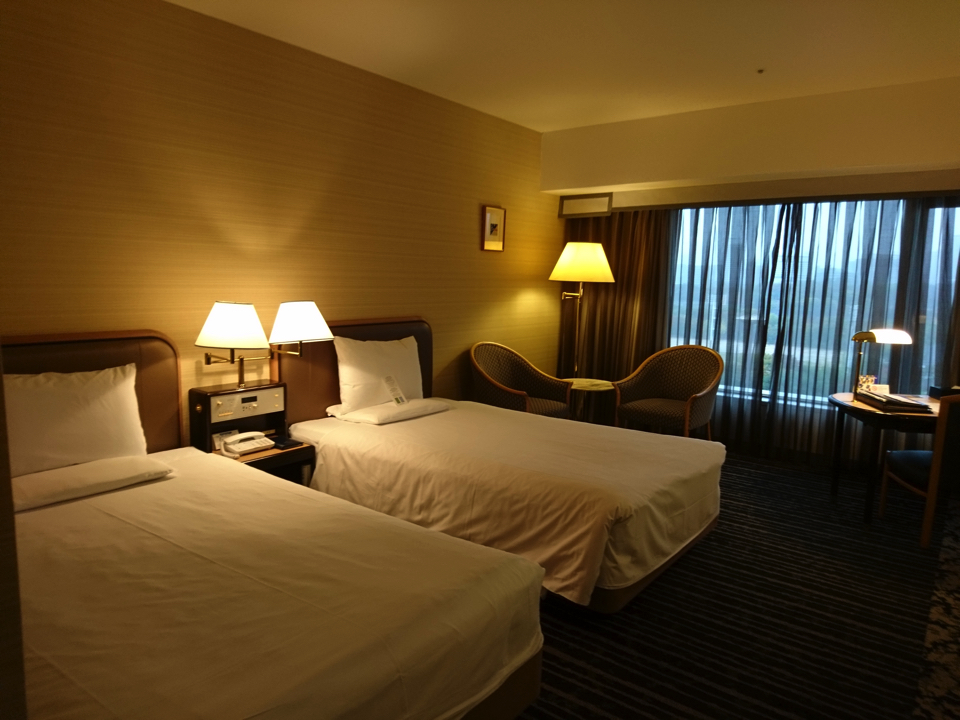 Detailed review & photos "Hotel New Otani Osaka"
There were many restaurants and shops in the hotel. It seems that the business hours have changed for the time being due to measures against the new coronavirus infection, so it seems better to check in advance.
Since the hotel is located in a corner of Osaka Business Park, there are many skyscrapers in the surrounding area. The hotel is a long-established hotel that was enshrined before it became a business park. I think it's easy to access anywhere in Osaka, but I think it's especially convenient for sightseeing in Osaka Castle and concerts at Osaka Castle Hall. From the river in front of you, there is also the Osaka Castle Port of the water bus aqua liner, so I think it is the best way to go around Osaka. There are convenience stores, drug stores, fast food restaurants, cafes, and many restaurants in the Twin Tower 21, IMP Building, so you won't have any trouble finding a place to eat. However, it is crowded with business people during lunchtime on weekdays.
There was a staff standing at the entrance closest to the IMP building (the entrance of Plaza Chatou), and when both hands are occupied, they say "Welcome" and open the door for me. All the staff had great hospitality.
The hotel is conveniently located just a few minutes' walk from JR Osaka Castle Park and JR Kyobashi. On rainy days, it is more convenient from Kyobashi, and you can get there almost without getting wet by walking along the connecting passage from Twin 21 Building to IMP Building. You can also come through the IMP Building from Osaka Business Park Station on the Tsurumi Ryokuchi Subway Line. There are also direct buses to Kyoto and limousine buses that will take you to the Kansai Airport.
I had a very nice stay at this hotel. Not only was the staff responsive, but I also felt the history of the go-jazz and equipment in the hall. The view of Osaka Castle from the window is the best part of this hotel. It was sunny the next day, so I wanted to go near Osaka Castle by the time I checked out after breakfast, but it was farther on foot than I had imagined and I gave up on the way. Even though there are so many large banquet halls, I felt a little lonely because there was no wedding reception even on weekends, but I hope there will be many gorgeous weddings next year, including foreign tourists.
Recommended hotels in Osaka