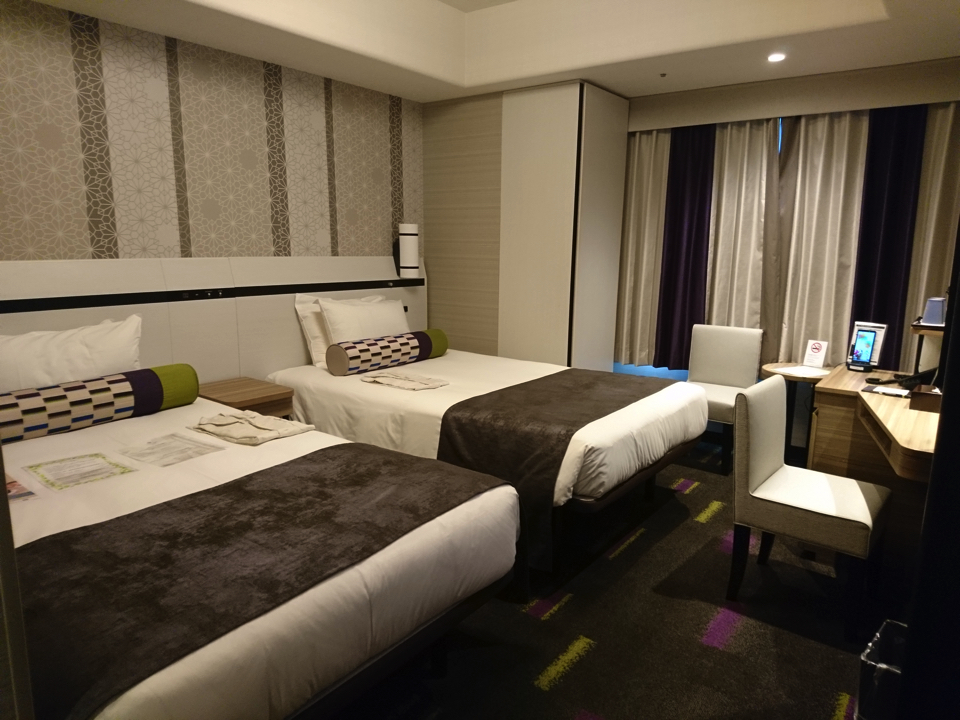 Detailed review & photos "Hotel Monterey Le Frere Osaka"
The south side of the hotel is a high-class dining area, so I saw hostesses in kimonos walking around in the evening. The color of the city is completely different from the north side of the hotel. There is Avanza on the west side of Dojima, and the largest Junkudo bookstore in Kansai is located on the 2nd and 3rd floors. If you cross Midosuji on the north side of the hotel, there are many restaurants in Sonezaki, the famous famous Tentenjin (open-air shrine) and Sonezaki Oatsutenjin Shopping Street.
There were always at least two staff standing at the front desk. Some of the staff were foreign nationals, but they were fluent Japanese. Everyone was very kind.
The nearest station is JR Kitashinchi Station, and it takes about 2 minutes from the East ticket gate, and the hotel is located right at Exit 11-43. There is an escalator at the exit 11-43, so it is convenient for those who have suitcases. From JR Osaka Station, take the central ticket gate and walk down the underpass to your right to reach Kitashinchi Station in about 10 minutes. There are many restaurants and massage shops on the 2nd basement floor, which is also a road connecting Osaka Station and Kitashinchi, so you will not have trouble finding a place to eat. In particular, since there are a series of voucher shops in the basement of the second building in front of the station, many people flock to the shops that sell Shinkansen tickets, book cards, tickets, and shareholder benefit tickets. In the direction of Osaka Station, there are many shops such as Hankyu Department Store, Daimaru Umeda Store, Hanshin Department Store, Lucua, Grand Front, Yodobashi Umeda, and you can enjoy shopping. It is very convenient to stay at this hotel.
I was expecting a European style hotel, but it was a modern and stylish hotel instead. There was a coin laundry, smoking room and a spa facility. There were no vending machines in the hotel, but you can easily buy drinks and snacks at the convenience store on the 1st floor. I stayed during the corona pandemic, but the hotel was taking many safety measures and I was able to stay with a peace of mind. I highly recommend staying here for sightseeing in Osaka.
Hotel Monterey Le Frere Osaka
Recommended hotels in Osaka