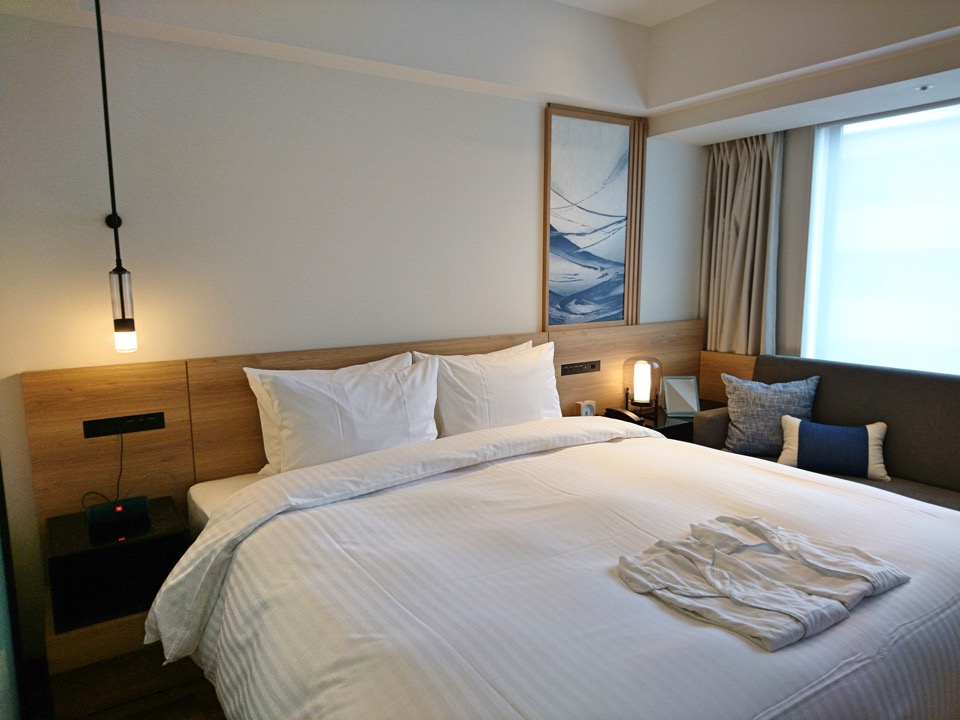 Detailed review & photos "Fairfield by Marriott Osaka Namba"
There is a Seven-Eleven across the crossing next to the hotel. Around the corner of Seven-Eleven, heading north 100m, there is an Aeon supermarket "KOHYO" which is very convenient as it is open 24 hours a day. After entering the bicycle storage area of ​​"KOHYO" (turn left), you will arrive at the south exit of JR Namba Station (it is difficult to see from the outside). JR has only one ticket gate, which is at the north exit, but you can get to the south exit by walking through the underpass. The area around Namba subway station is a downtown area where you can enjoy shopping and eating. There is the Shinsaibashisuji Shopping Street, Takashimaya, Edion, Namba Parks, Namba City and SKYO, so you will have plenty to do. If you walk from the hotel to Namba City, you will also find the Edion Arena. I think this hotel will come in handy when there are concerts and events.
The staff treated me very kindly. The housekeepers were also very friendly and greeted me in the hallways.
It is a 7-8 minute walk from Exit 5 of each subway Namba station. It is within walking distance from JR Namba station and close to any station. From the subway, you have to cross a big intersection. If you don't stop there, you can go smoothly in about 5 minutes. Even if you come by the airport bus from the Kansai area, you will arrive at Namba Station on the Nankai Main Line, and since Namba Station is the station with the second downtown area following Osaka Station, you can access it from anywhere, so it's convenient.
The room was clean, the restaurant was bright and open and everything was new and cozy. The hotel faces the main street, but it was quiet inside. Also, since there are 3 types of charging cables under the TV, it is convenient for when you forget your own charger. There is also a USB power supply next to the sofa and next to the bed, various devices such as smartphones and mobile batteries can be charged at the same time. Breakfast was served in a box, so I would love to stay when breakfast is served buffet style. I had a very comfortable stay at this hotel with functional rooms.
Fairfield by Marriott Osaka Namba
Recommended hotels in Osaka