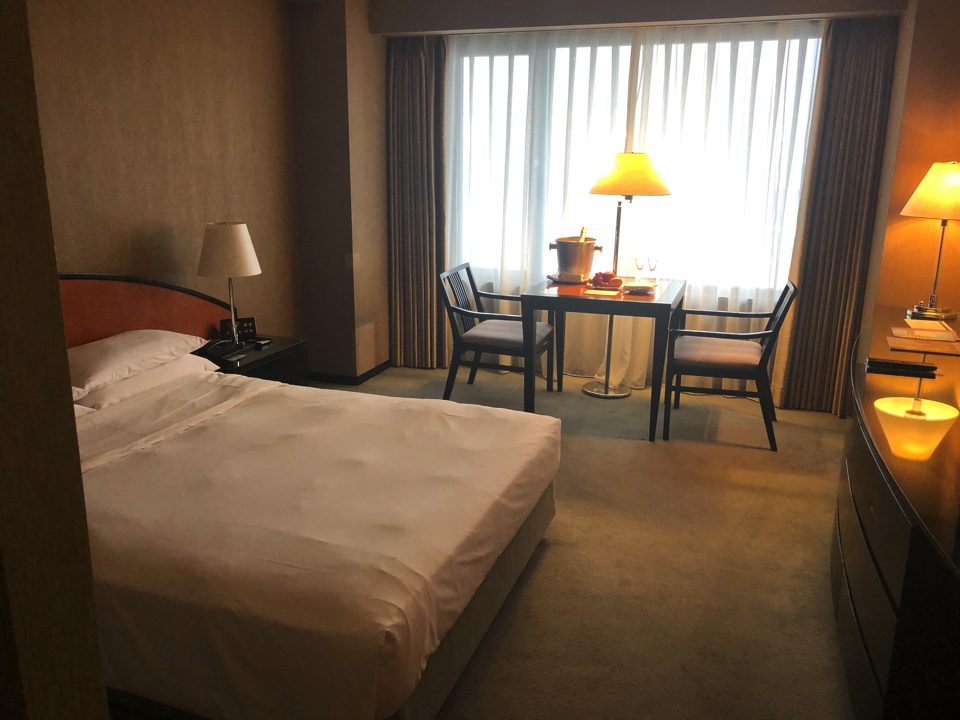 Detailed review & photos "Hyatt Regency Osaka"
There were several restaurants and bars in the hotel. I will introduce you to some of them!
The area around the hotel is the Nanko area, so it's a bit isolated from Osaka city. Around the place where the G20 Summit was held the other day. In the vicinity are INTEX Osaka and ATC. There is no such thing as a downtown area, so it is not suitable for shopping and eating. However, Kaiyukan is 3 stations away and USJ is relatively close. It is far from the airport and the bullet train station, but close to the ferry terminal and this area is surrounded by the sea.
The staff were all very polite to the guests. When I told the staff about our wedding anniversary when I booked the room, they prepared a bottle of sparkling wine and fruit in my room which was very nice. Thanks to the amazing staff, I had a very nice stay.
I went to the hotel by train and it is about a 3-minute walk from the station. The nearest station from the hotel is the New Tram Nakafuto Station. There is one free shuttle bus from Osaka Station that runs every 30 minutes, so I think it is good to ride the shuttle bus to get to the center of the city.
I had a very nice stay at this hotel. I checked in at 14:00 and checked out at 12:00 the next day, so I had a full day to enjoy myself. I used the club lounge for club floor benefits about 6 to 7 times. I spent very little money in the hotel, but I didn't get bored because I could enjoy the spa, indoor pool and gym for free. I also had alcohol during cocktail time at the club lounge, and after returning to the room I had sparkling wine that the hotel prepared for me. I am curious about the beer garden and the night pool, so I would like to stay here again for a couple of nights. I was able to have a wonderful wedding anniversary at this luxurious hotel.
Recommended hotels in Osaka