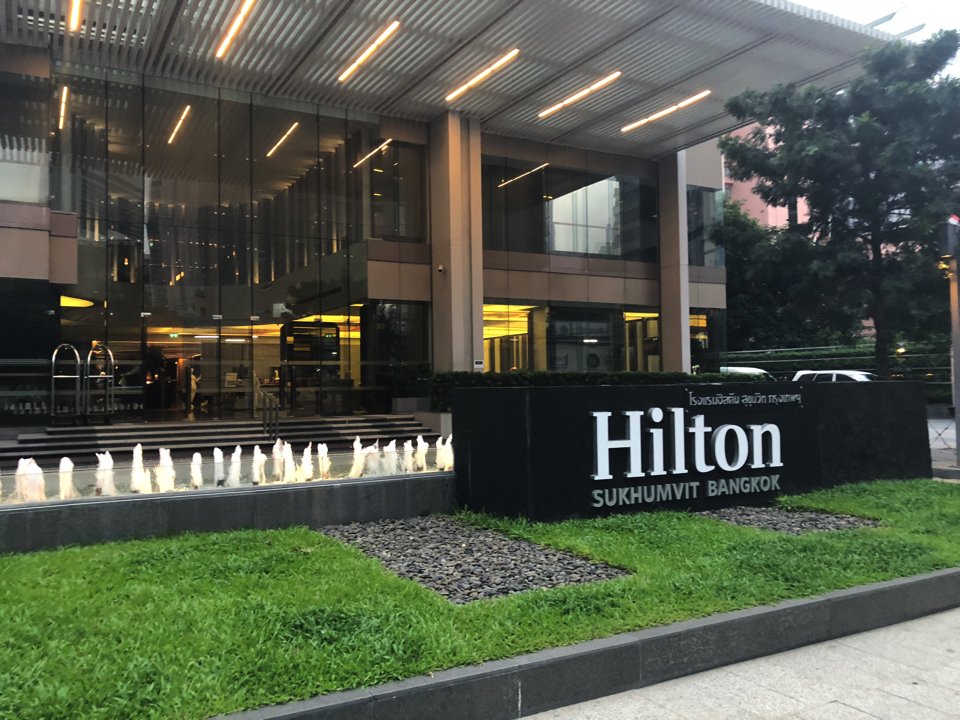 Detailed review & photos "Hilton Sukhumvit Bangkok"
It was safe around the hotel and I was able to walk alone as well. There were shops and convenience stores nearby which was convenient. The hotel was located off the main street, so it was in a quiet neighborhood. I saw food carts in front of the hotel and I enjoyed the atmosphere unique to Thai. A motorcycle taxi stand was also nearby, and local students were waiting in line.
There were many staff working at this hotel and their clothes and hairstyles were beautiful. They helped me with my luggage and even offered to take pictures which was very helpful.
The nearest station is about 5 minutes on foot from the hotel, and it is a few minutes from that station which was very convenient. If the roads are not crowded, you can get to the airport in about 20 minutes. The location was excellent because it was near many tourist destinations.
I had a very nice stay at this clean and beautiful hotel. However, I had to wait for a long time for the elevator to arrive which was a little inconvenient at times. There was a bathtub which was perfect for relaxing after a long day. It was also very close to the train station and there was nice pool with a beautiful view, and I had a wonderful stay.
Recommended hotels in Bangkok