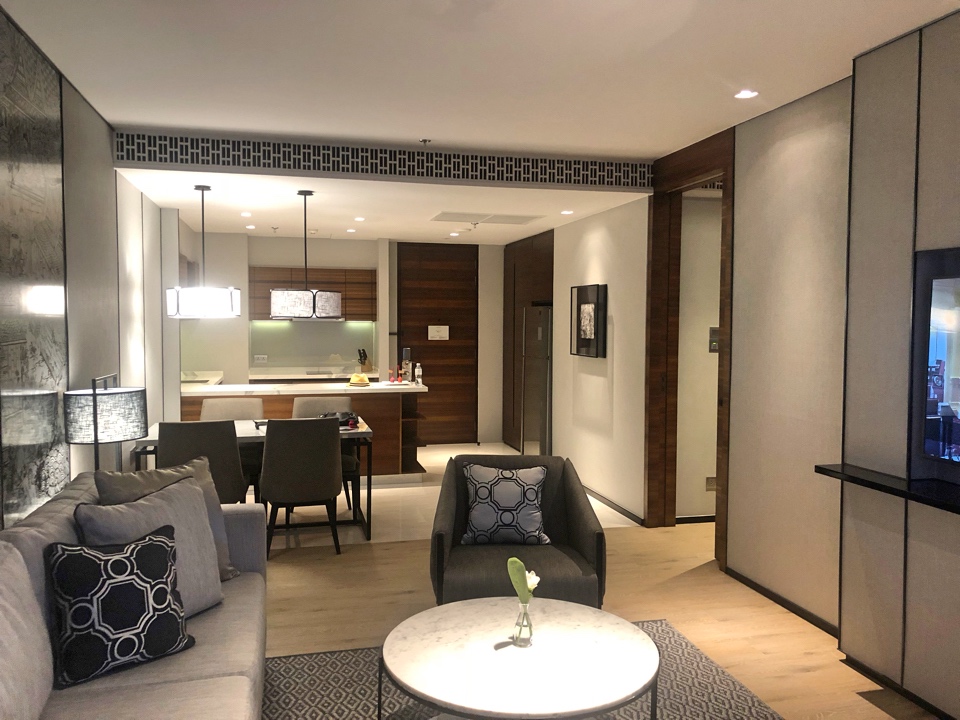 Detailed review & photos "Bangkok Marriott Hotel The Surawongse"
There was a supermarket called "Mini Big Sea" in front of the hotel which was convenient for buying daily necessities. There are no souvenir shops in the area and the night market is about a kilometer away. 
The staff greeted me with a smile. They always seemed ready to help the guests with anything.
I took a taxi from Suvarnabhumi Airport. It is a very congested area, so it is better to expect that it will take more than an hour to travel unless it is early in the morning or late at night. There are other Marriott hotels in Bangkok, so it is best to tell the taxi driver the name of the road; "Surawong Road."
I had a very satisfying stay at this hotel. The hotel was shiny and new which was very exciting. The elevators are divided into those going to the upper floors and those going to the lower floors, so I could ride the elevators without waiting too long. I am not a fan of closets without a door, but everything else about the room was perfect and I was able to have a very comfortable stay.
Bangkok Marriott Hotel The Surawongse
Recommended hotels in Bangkok