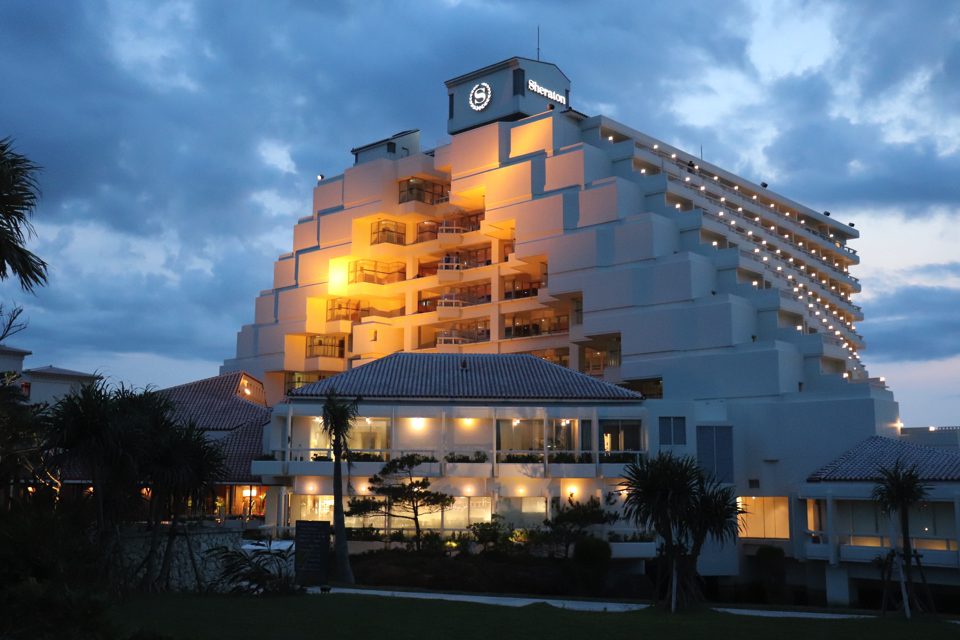 Detailed review & photos "Sheraton Okinawa Sunmarina Resort"
The surrounding environment is a quiet beach resort with lots of nature, and there are other resort hotels around, but each is separated and there is a beach in front of the hotel, so it is quiet. Opposite the hotel was the Onna Glass Studio, where you can experience making Ryukyu glass, buy various Ryukyu glass products, small items such as glasses and accessories, and interiors such as washstands and doors.
The staff were nice. The room description during check-in was polite. There is always a staff at the entrance who respond quickly upon arrival, and says hello when entering and exiting, and the overall response was pleasant.
Going around by car is convenient. It is about an hour by car from Naha Airport. There were convenience stores and restaurants within walking distance from the hotel.
I had a very nice stay. It is a hotel where you can play a lot and relax. The hotel grounds were large, but I was able to go directly to the beach from the hotel. The beach was very beautiful and you can spend time just looking at it, and there also plenty of marine activities, and there was a swimming pool with a waterslide which is very fun. In addition, the room was very comfortable. The South Tower is still a new building, and the spacious rooms are well-equipped and easy to spend time in, so I could relax in the room. The hotel is big and bright and the staff were very friendly and I had a pleasant stay.
Sheraton Okinawa Sunmarina Resort
Recommended hotels in Okinawa