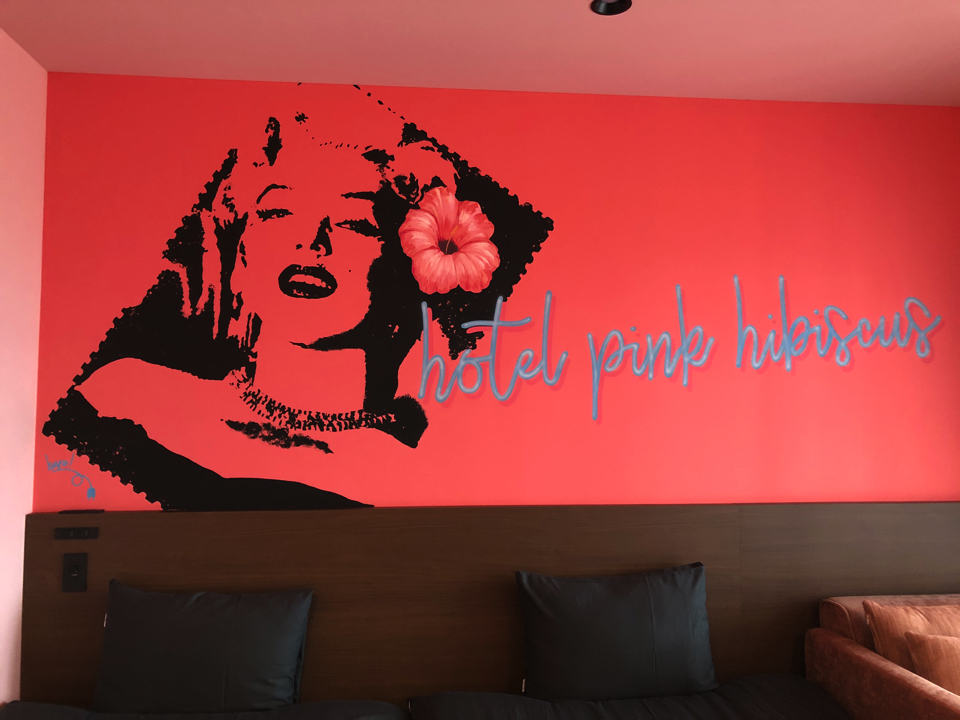 Detailed review & photos "HOTEL PINK HIBISCUS"
Review Contents
Stay Info
Room type:Pink Twin
Stay nights:1 night
# of people:2 people

I decided to stay at the "HOTEL PINK HIBISCUS Miyakojima" because when I was looking for a hotel for a trip to Miyakojima for 2 nights and 3 days, I found this cute hotel that suits girls' trips and the location was good. It was nice to have a location near the city center on Miyakojima, but this is a great location for us who were planning to snorkel because it is located near the Irabu Bridge and a rental car is required, but it is also close to the sea.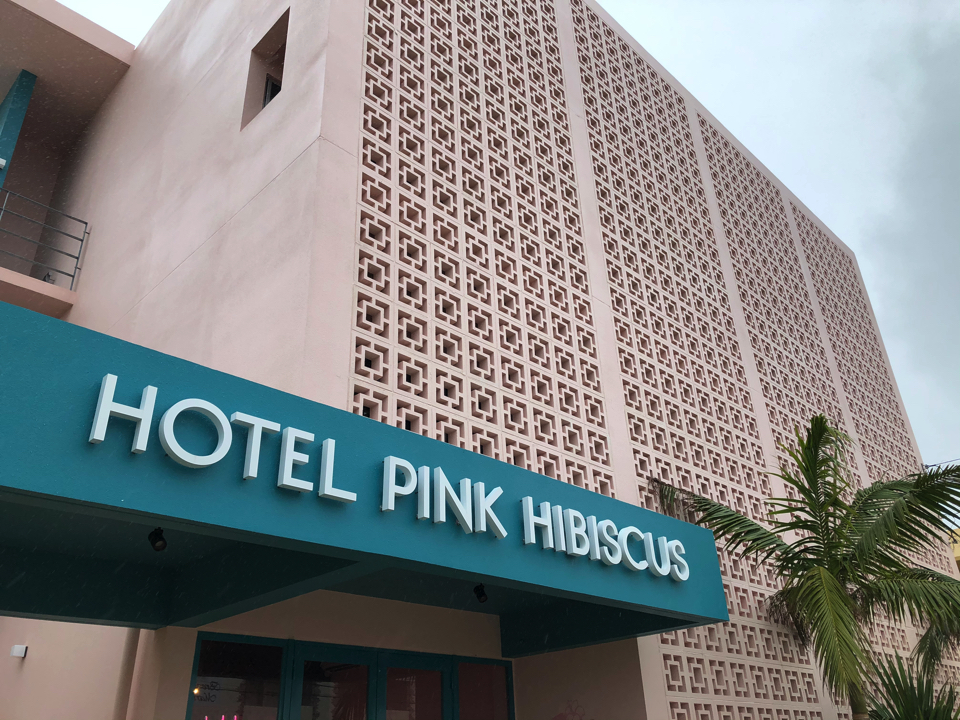 As the name of the hotel suggests, it is a four-story pink building.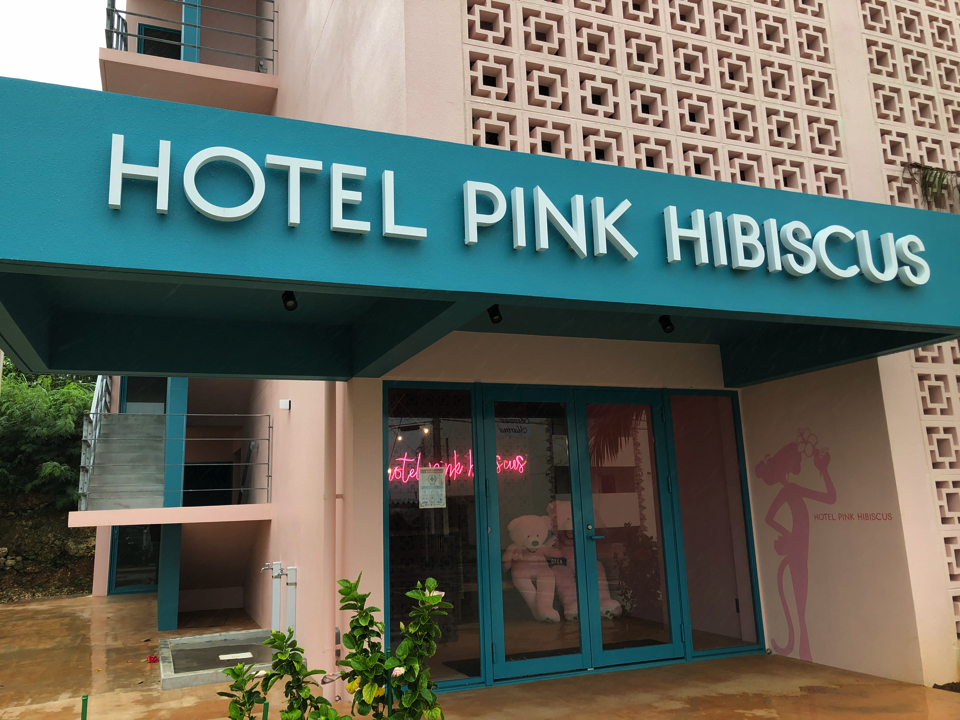 The hotel name was firmly above the entrance. Hibiscus was also planted on the side, and it was neatly arranged.
There was a drawing of Pink Panther on the wall.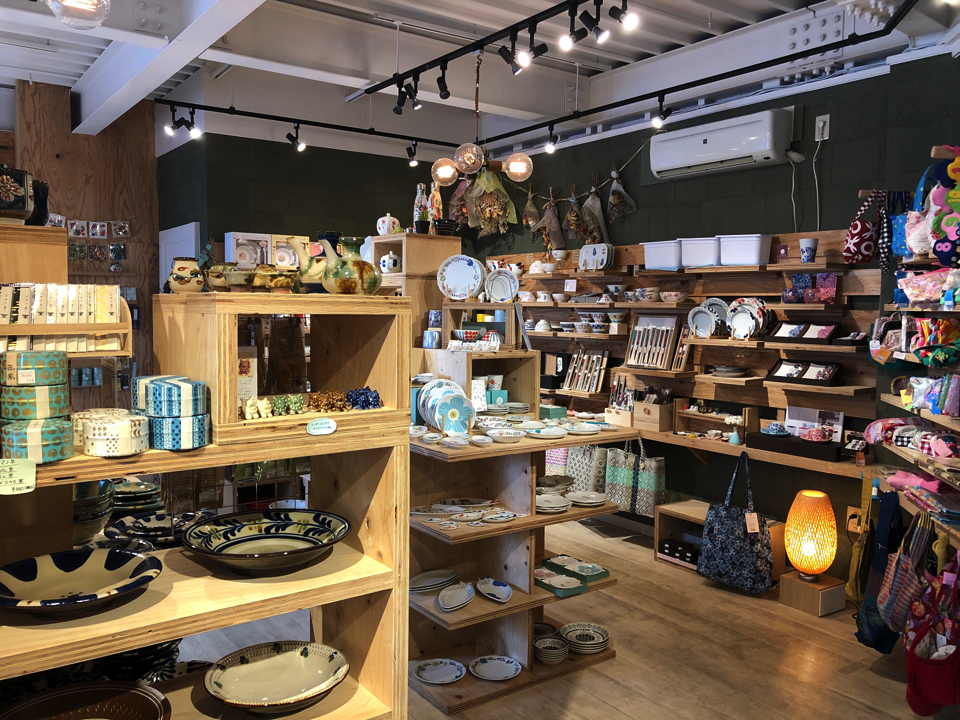 I received the key at the Okinawa general store, which is about 10 minutes by car from the hotel. There was also a tapioca restaurant next to the general store.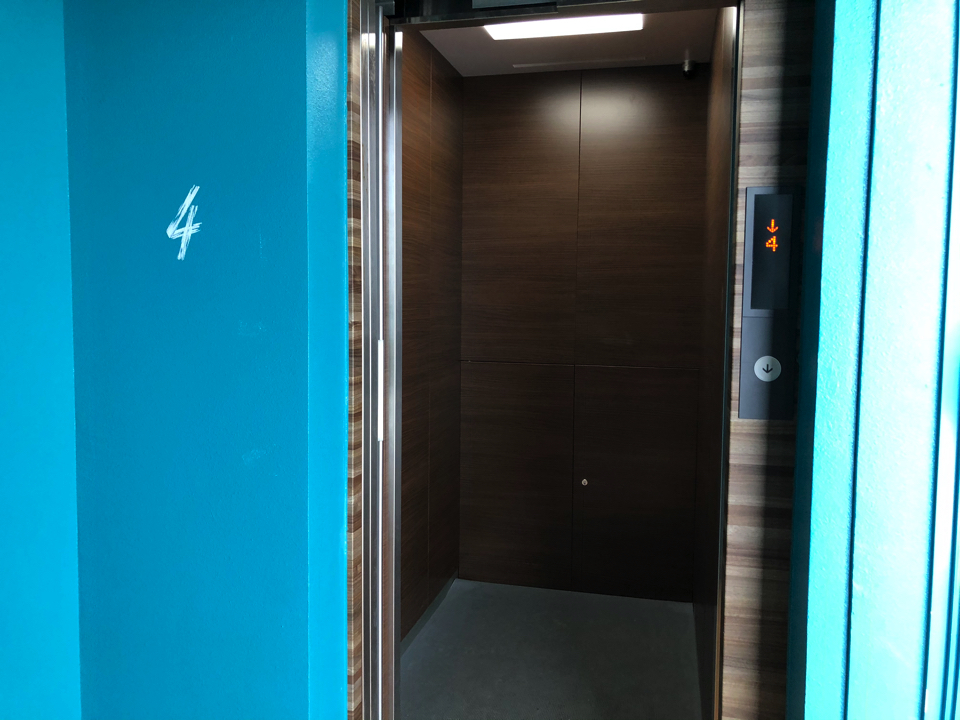 Elevator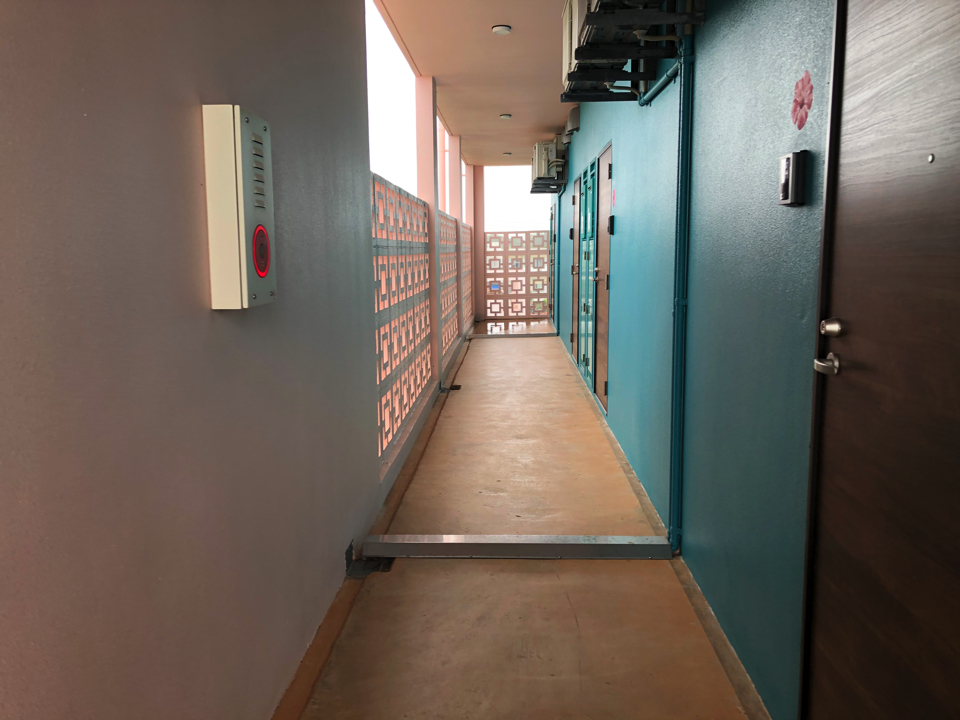 Guest room entrance door.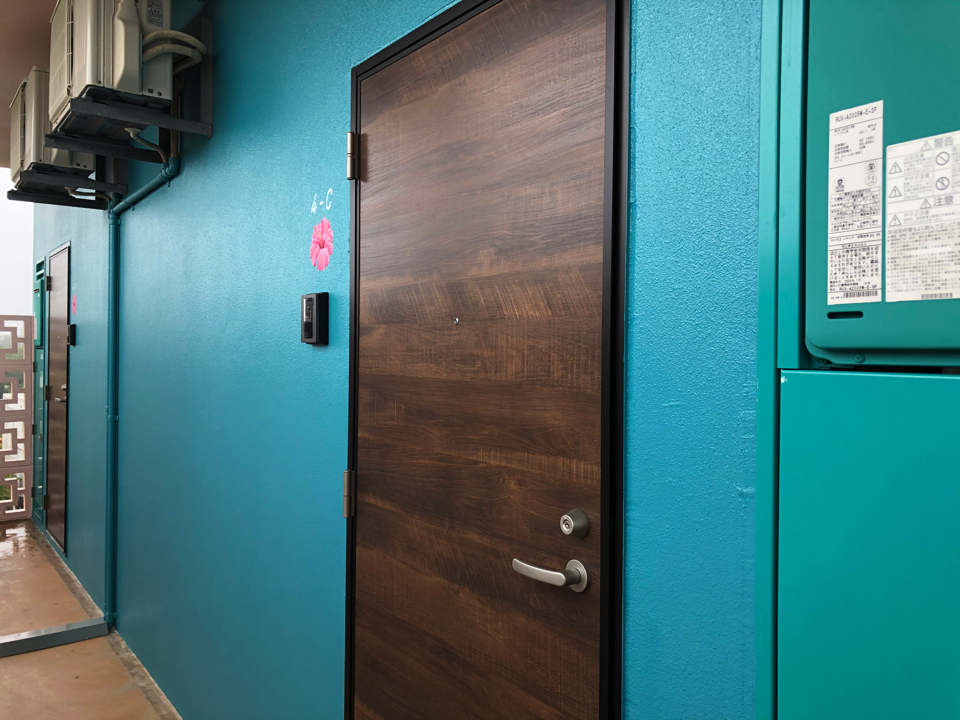 Guest room entrance door.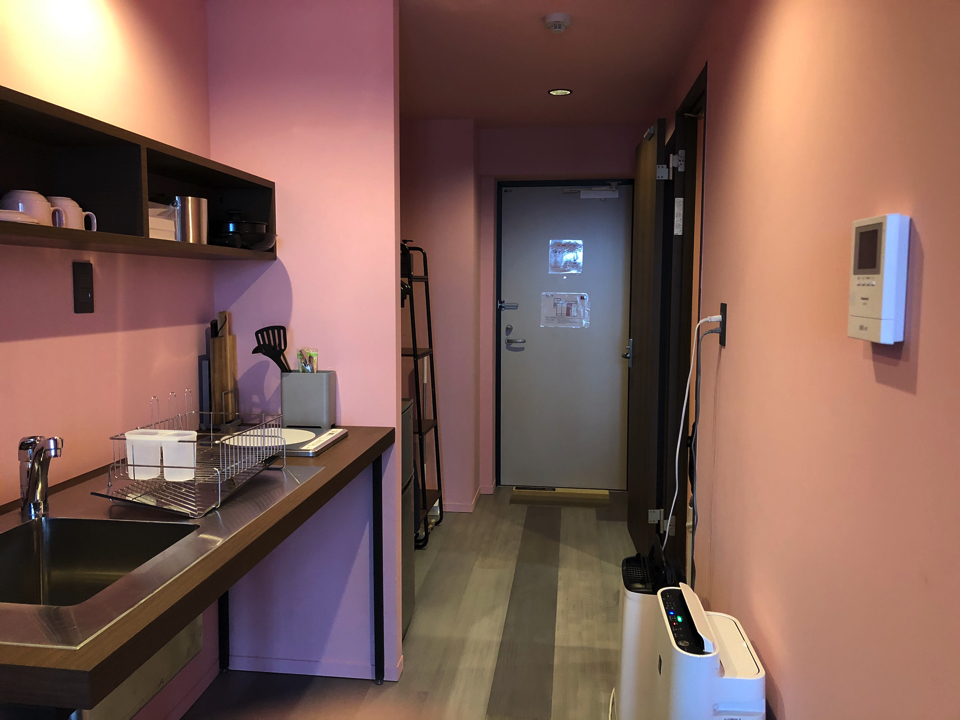 There was a hanging space and a kitchen on the right, and a bathroom on the left.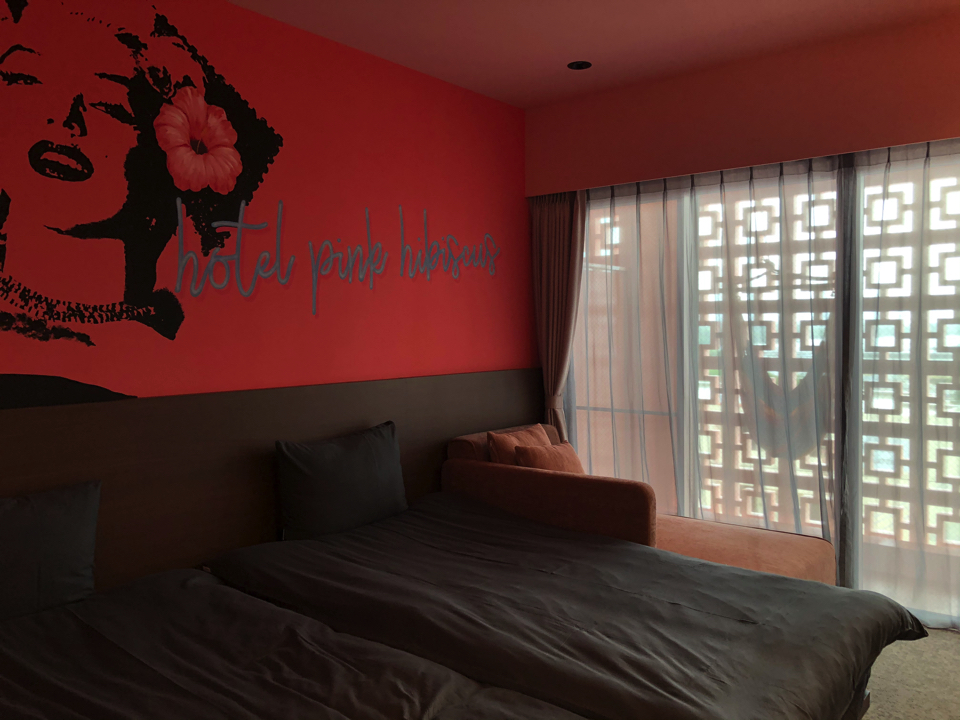 The room was like a room in an apartment, and it is suitable for long-term stays. It was new and clean because the hotel just opened. The walls were pink, which looked like Instagram, and it had a stylish atmosphere.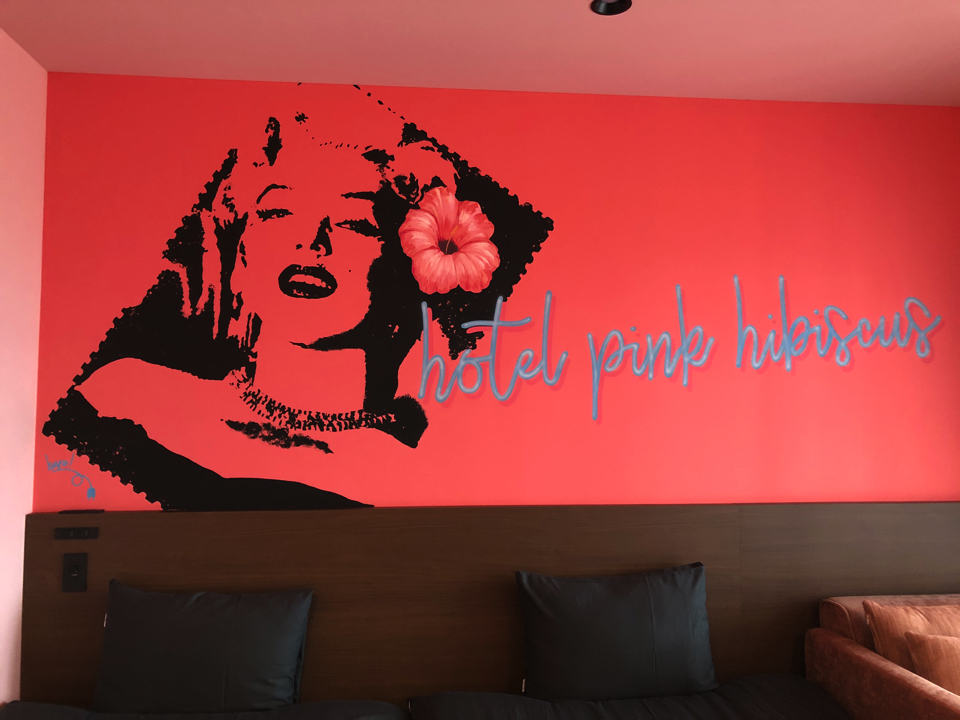 The mural painting of Marilyn Monroe was impressive. There are other rooms of Greige and Blue, and it seems that Audrey Hepburn is drawn in the room of Blue.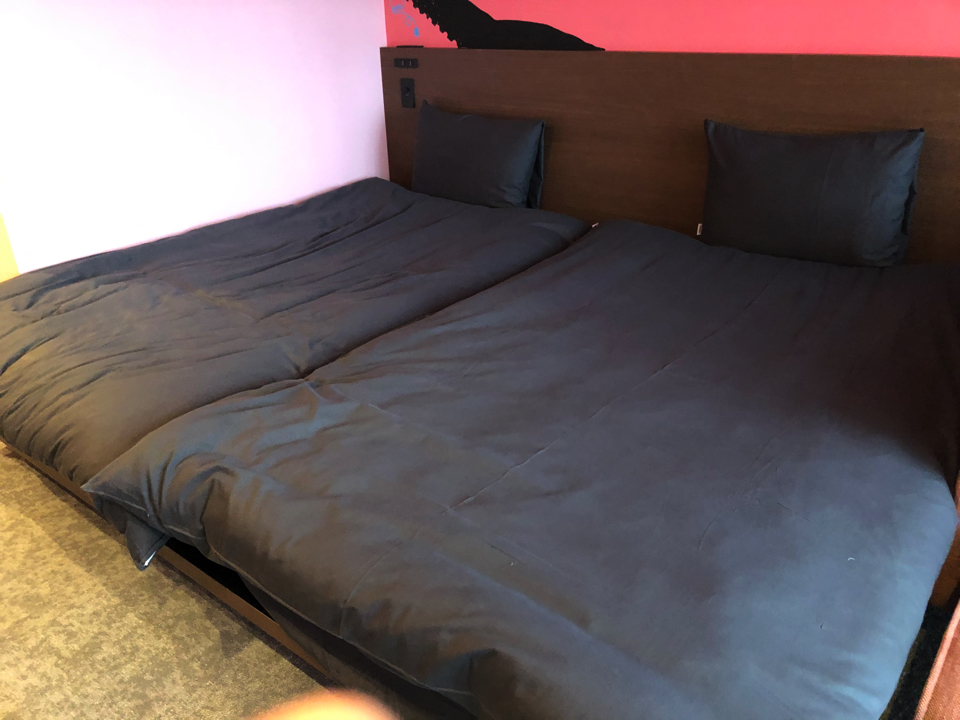 Two semi-double size beds were installed. It's fluffy, but the solid material makes it comfortable to sleep on.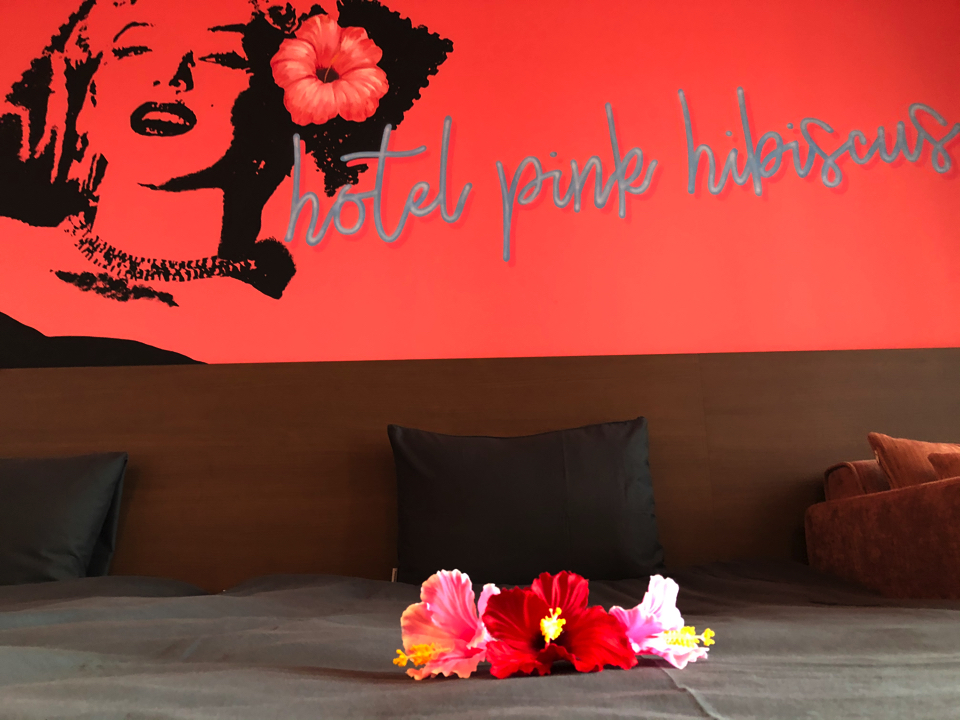 Artificial hibiscus flowers were placed on the bed.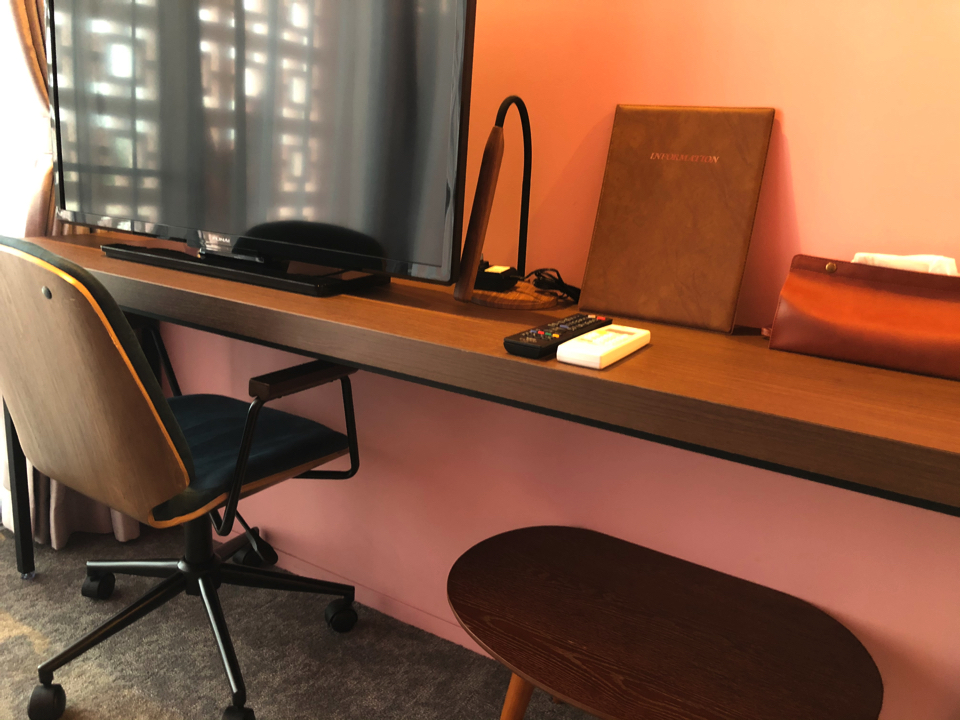 There was a TV and desk across the bed.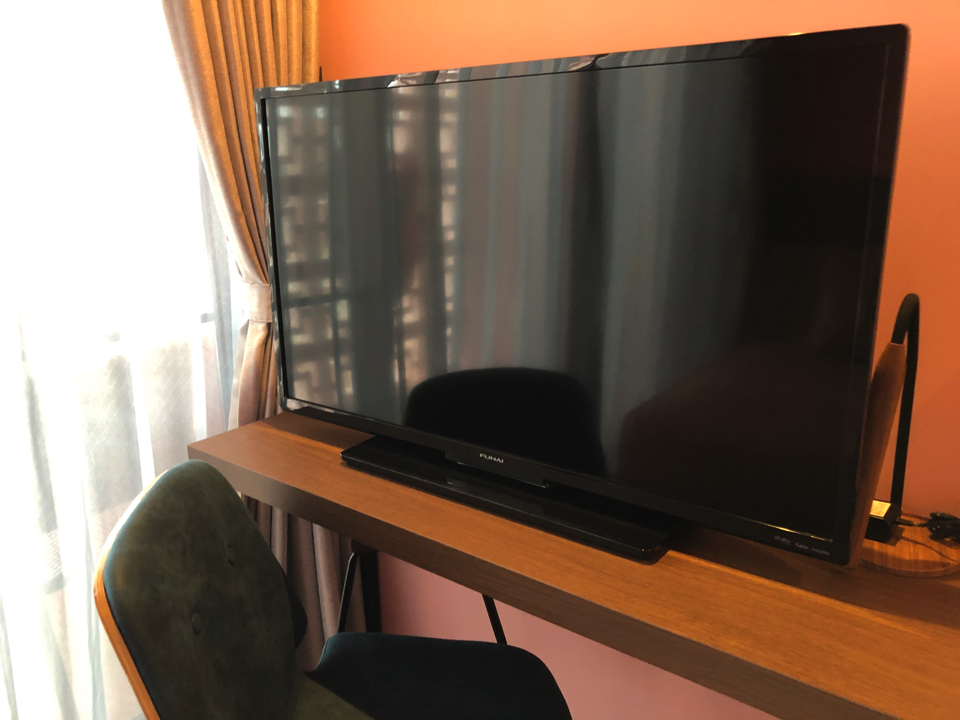 4O inch TV.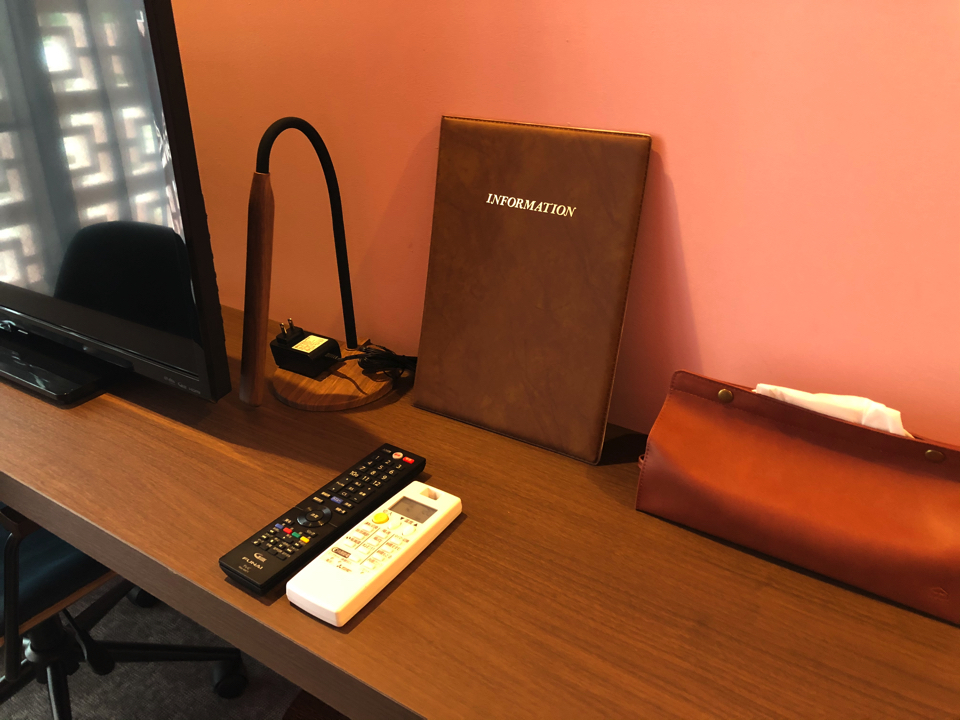 Desk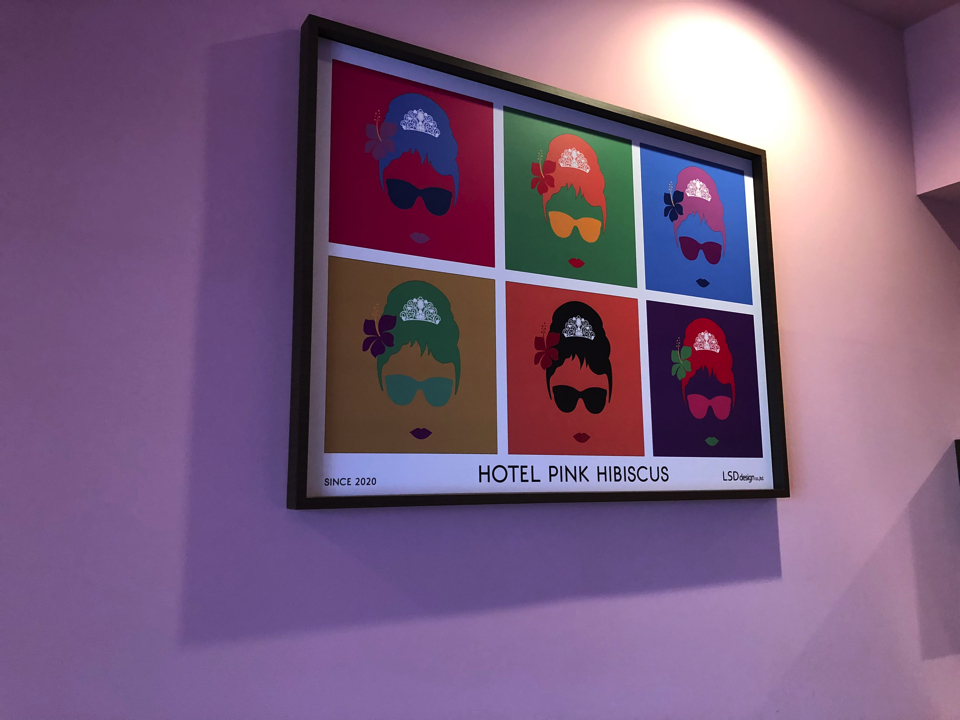 A modern painting of Audrey Hepburn.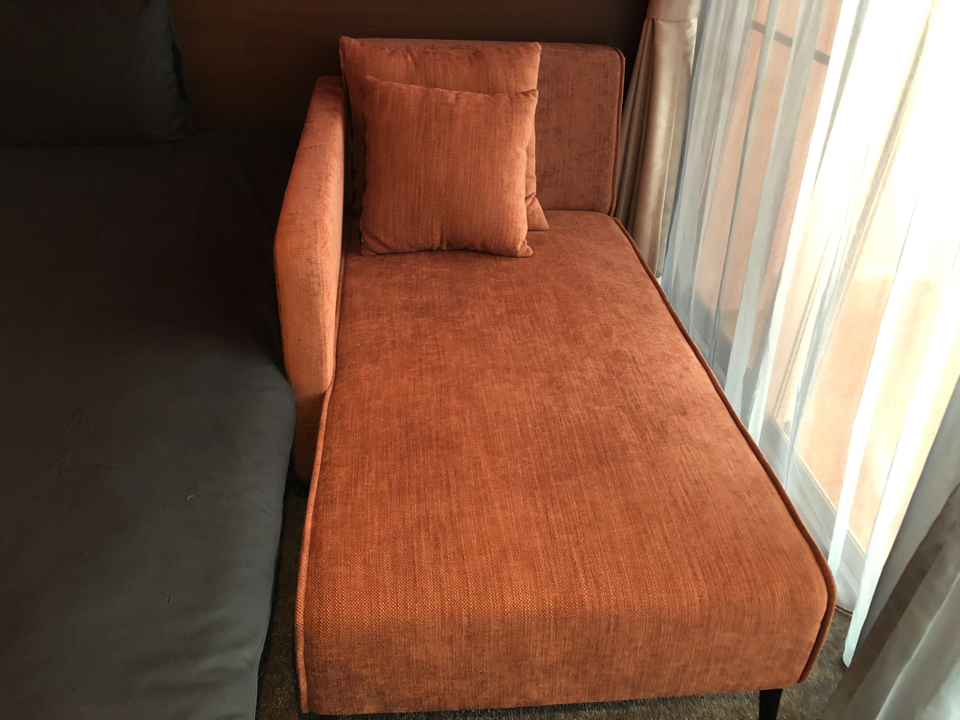 Sofa by the window.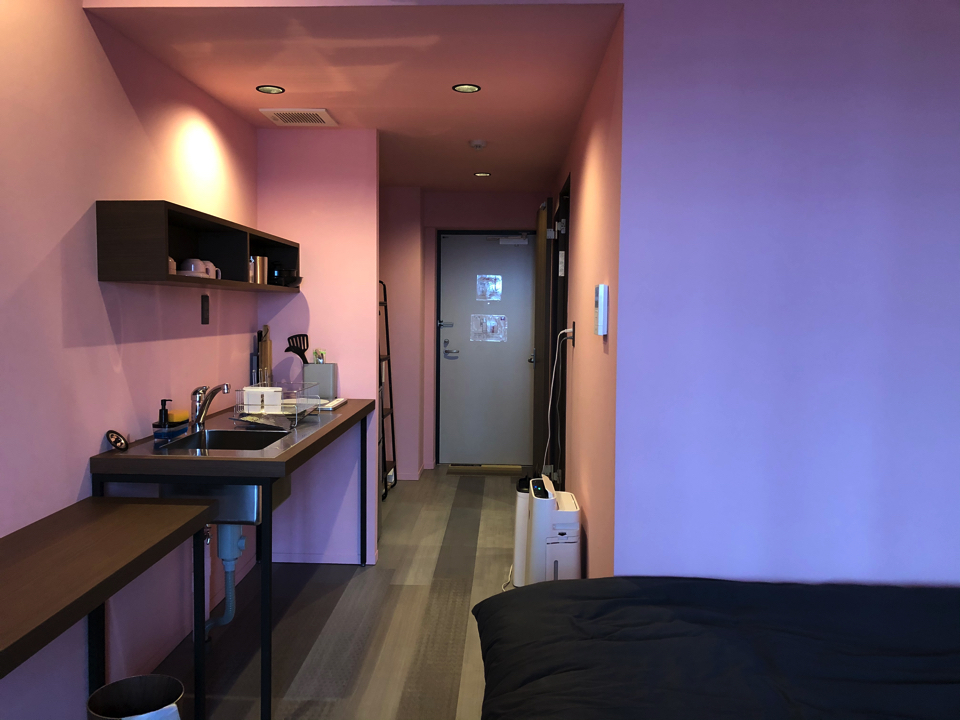 The room seen from the window.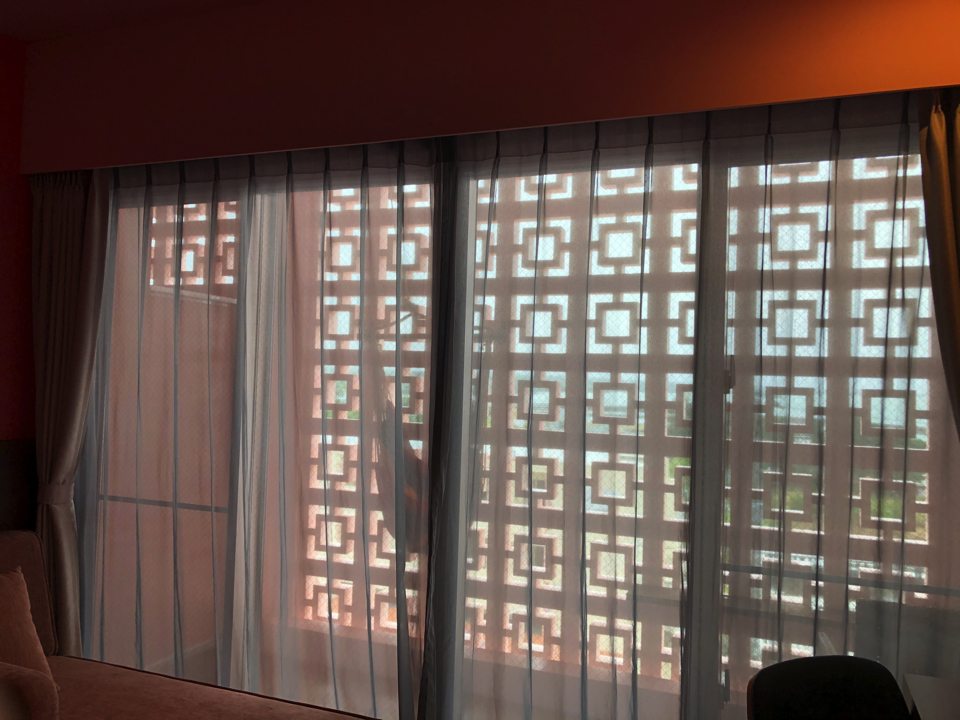 There was a veranda.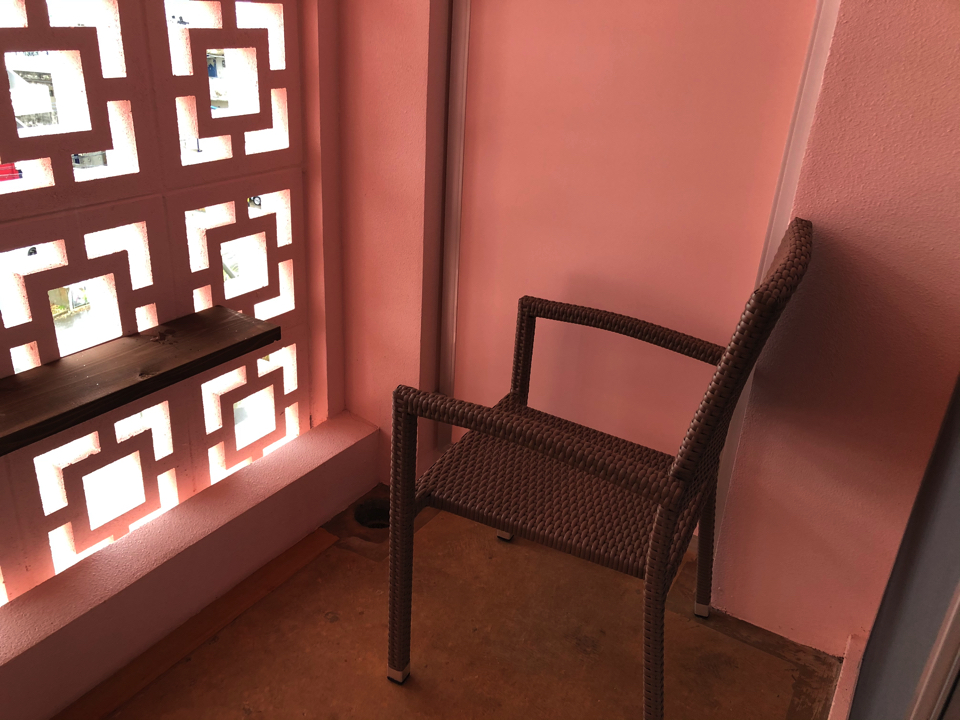 Chair
Hammock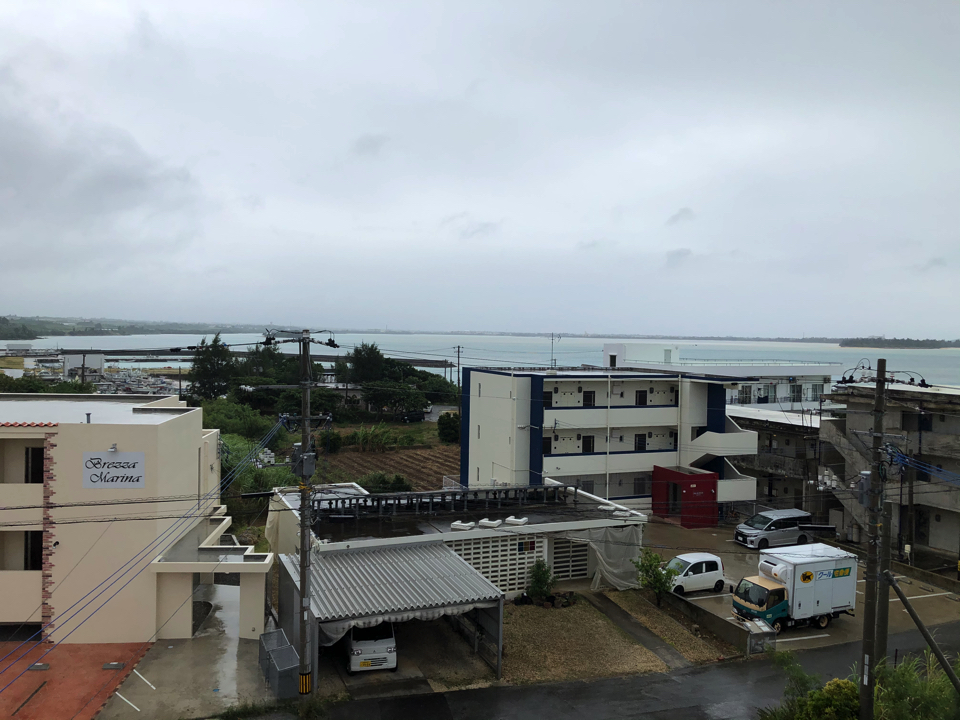 I could see the ocean in the distance.
HOTEL PINK HIBISCUS
Popular Room Types
Standard Twin Room

This twin room has a electric kettle, air conditioning and flat-screen TV.
Check details »

Standard Twin Room with Sofa

Check details »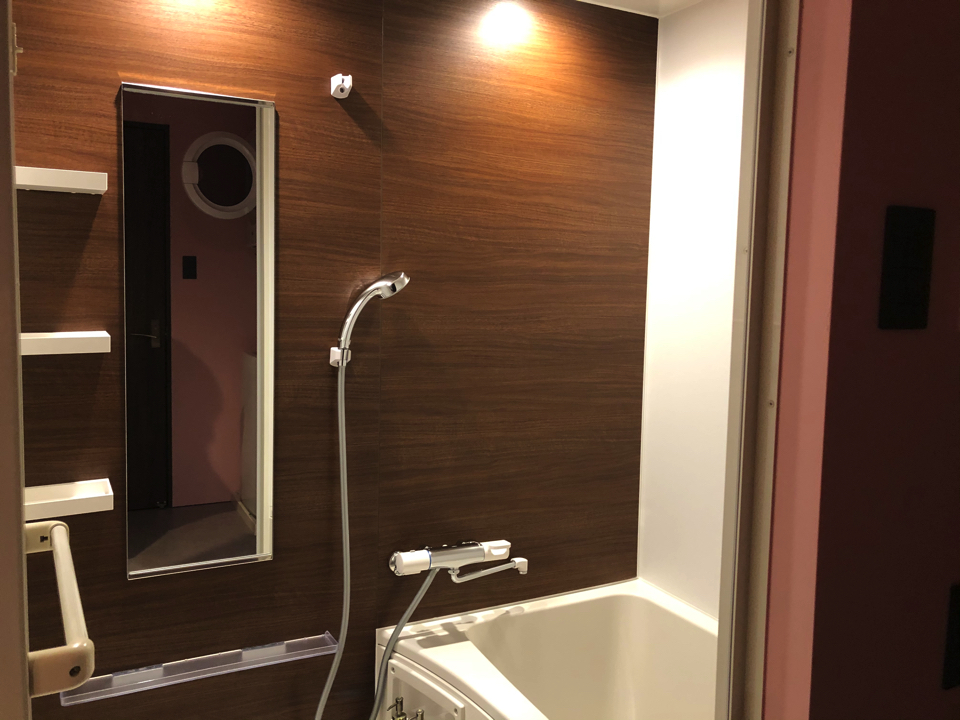 The bathroom was like a typical Japanese home with a bathtub and area. It was a very clean bathroom.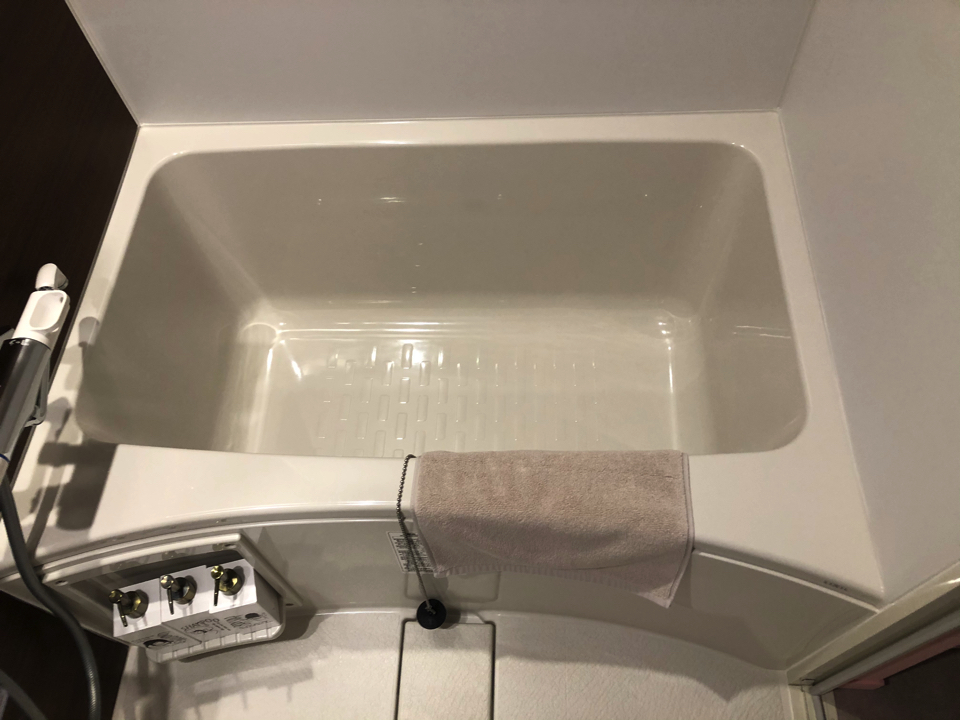 I was able to stretch my legs and relax in the bathtub.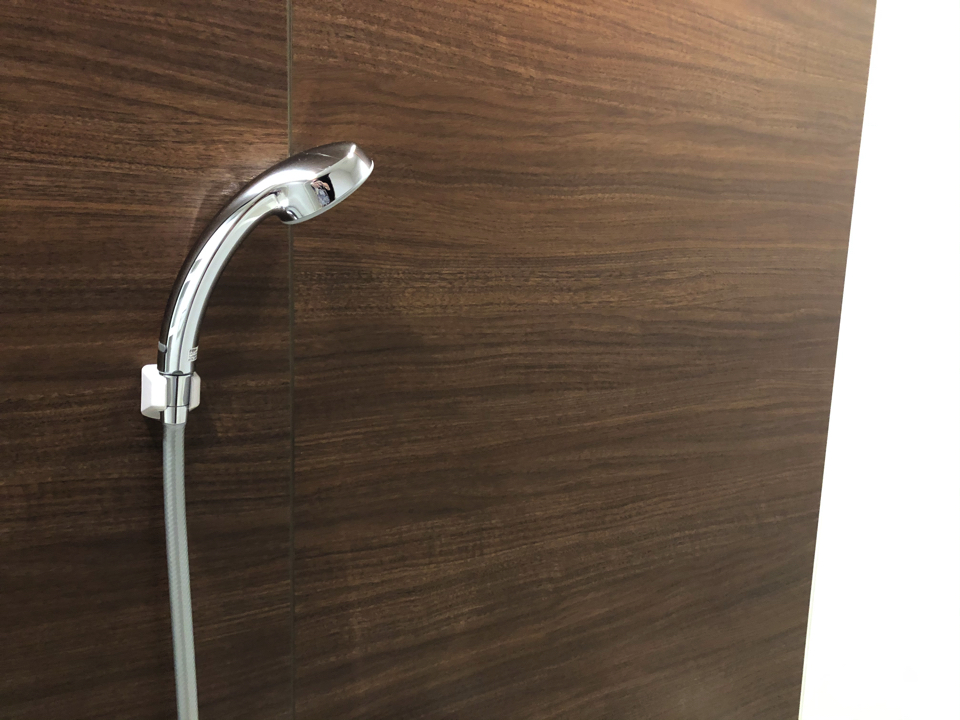 The water pressure for the removable hand shower was just right.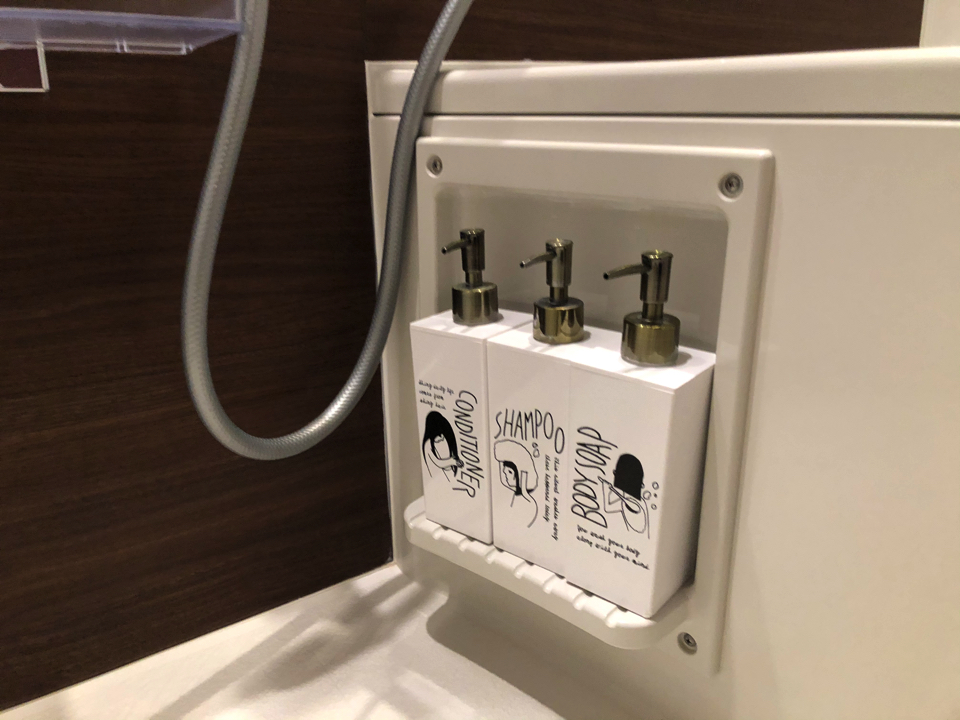 Shampoo, conditioner and body soap were prepared in a cute container.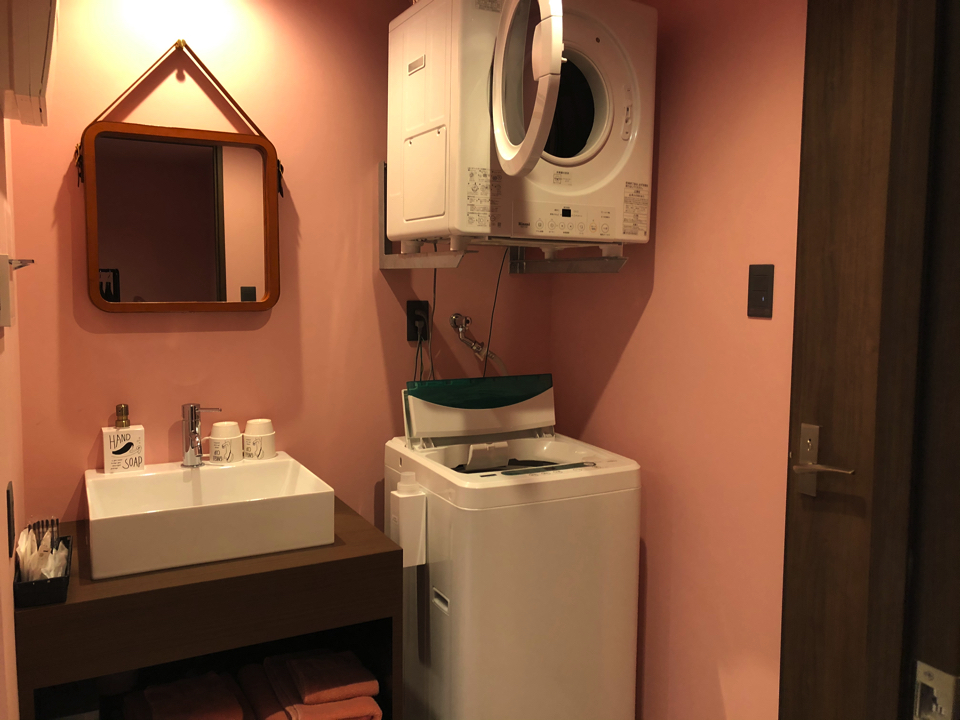 There was a washing machine and dryer next to the sink.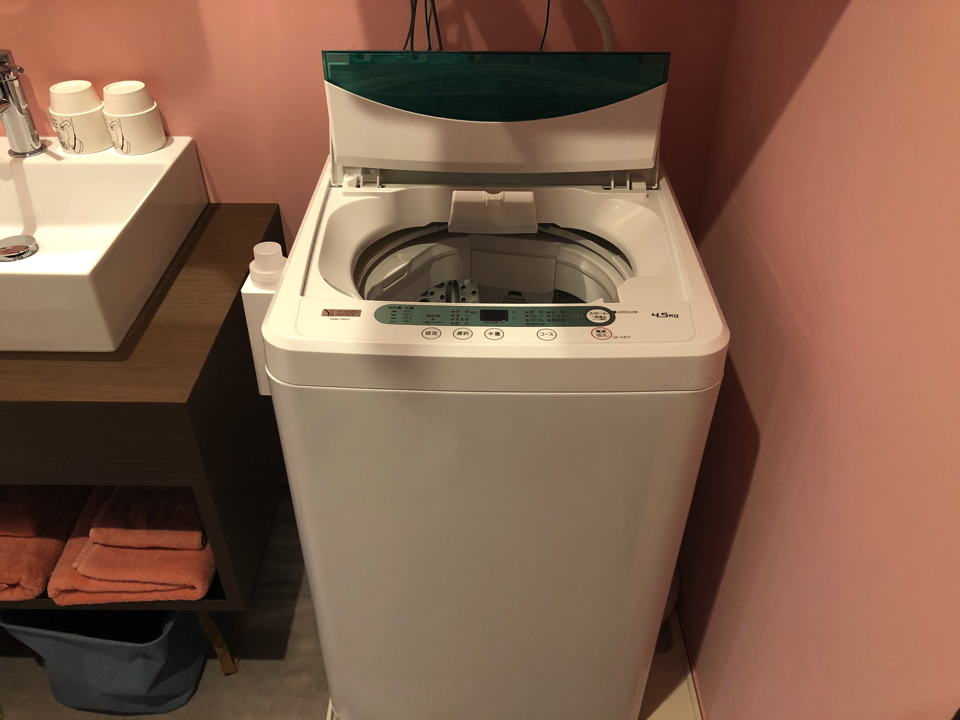 Washing machine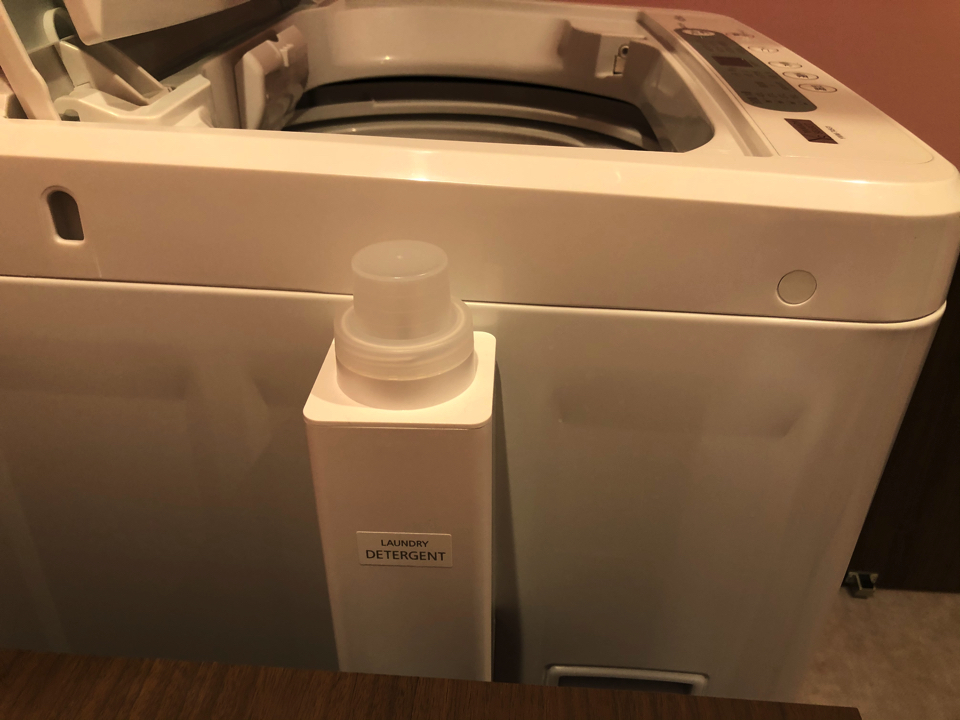 Detergent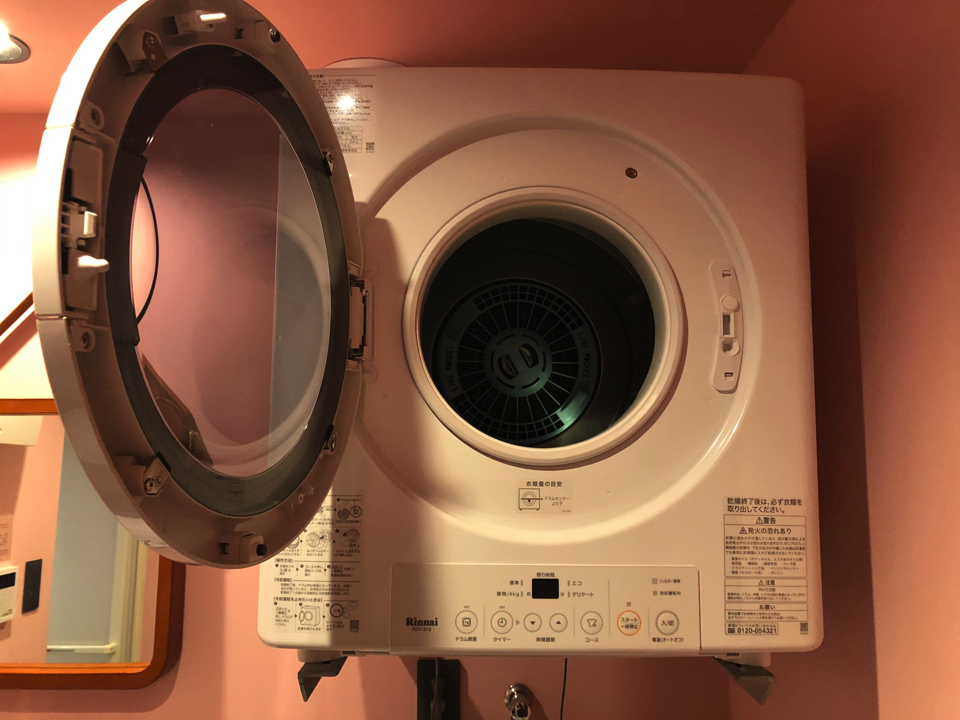 Dryer
Sink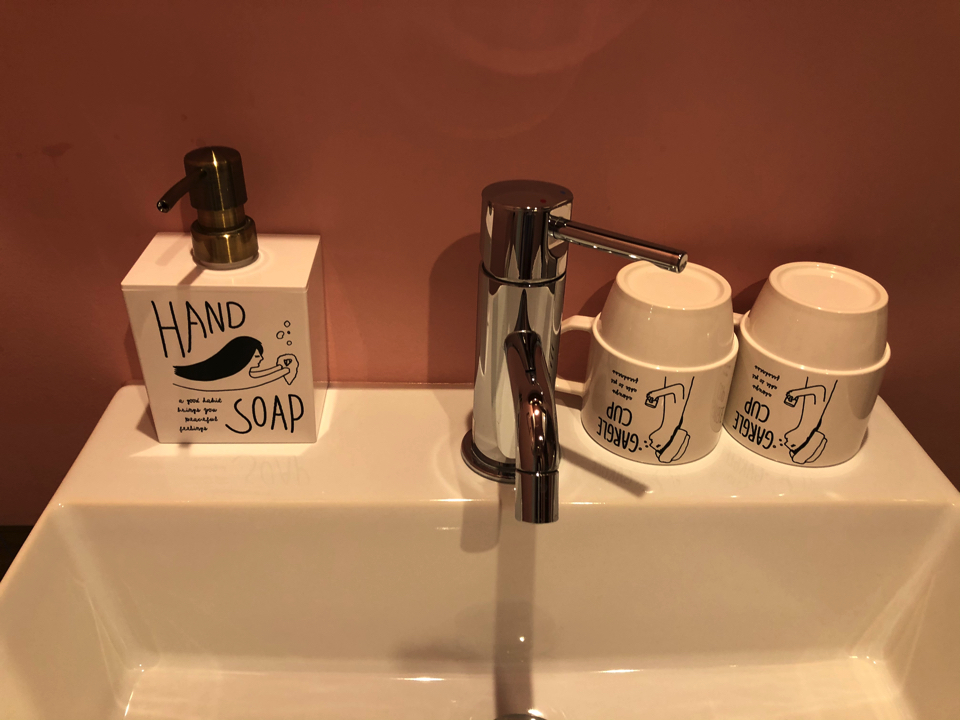 Hand soap and cups.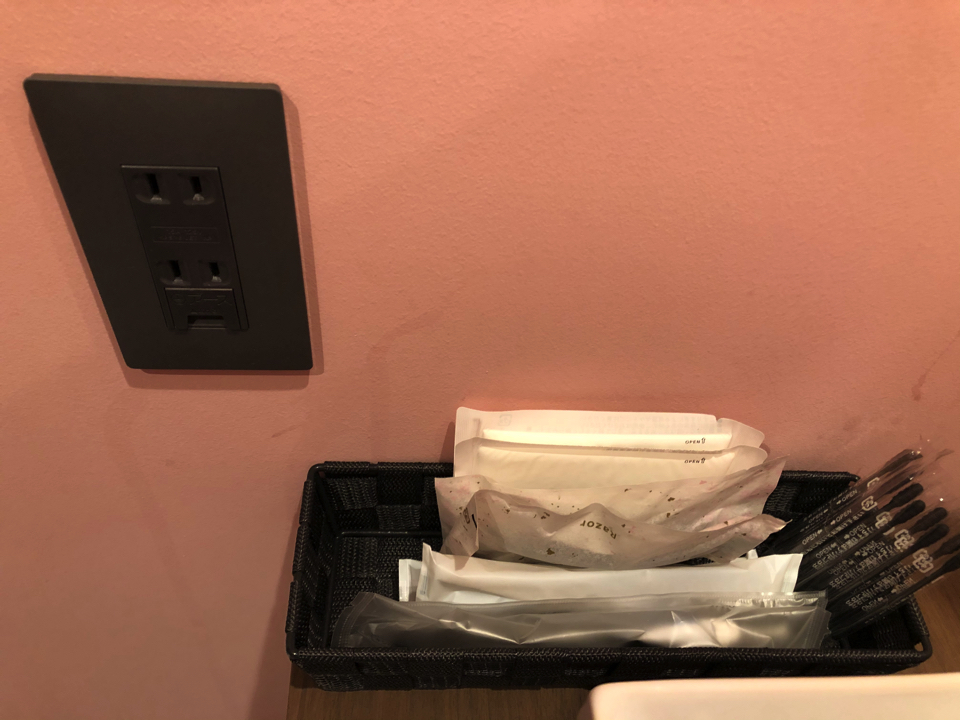 Amenities such as a toothbrush set, hairbrush, razor and cotton swabs were prepared.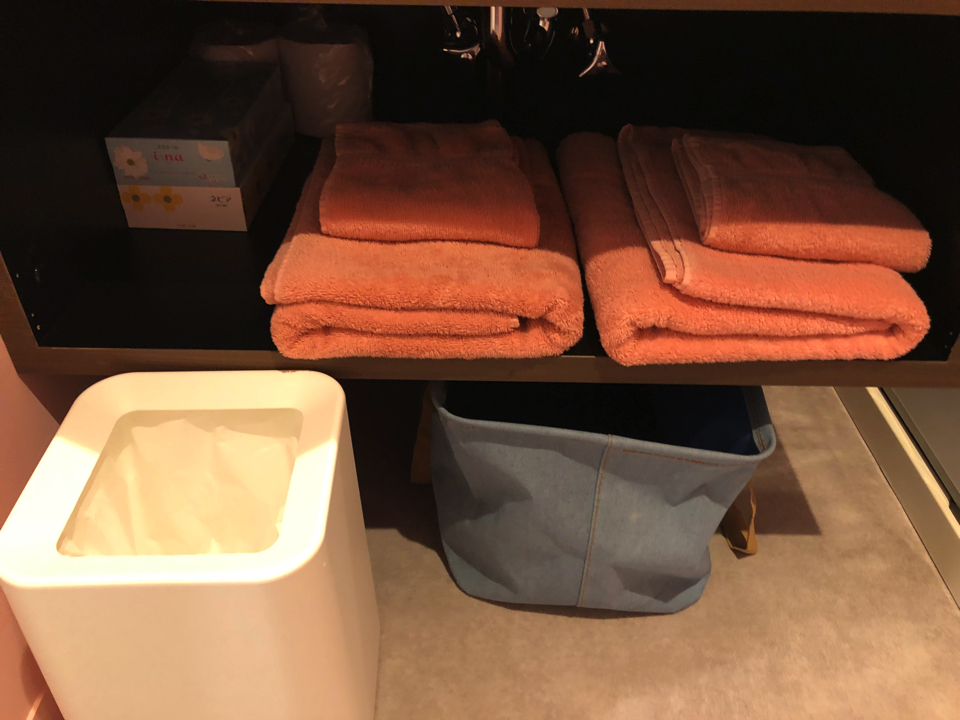 Towels, spare tissues and toilet rolls were provided under the sink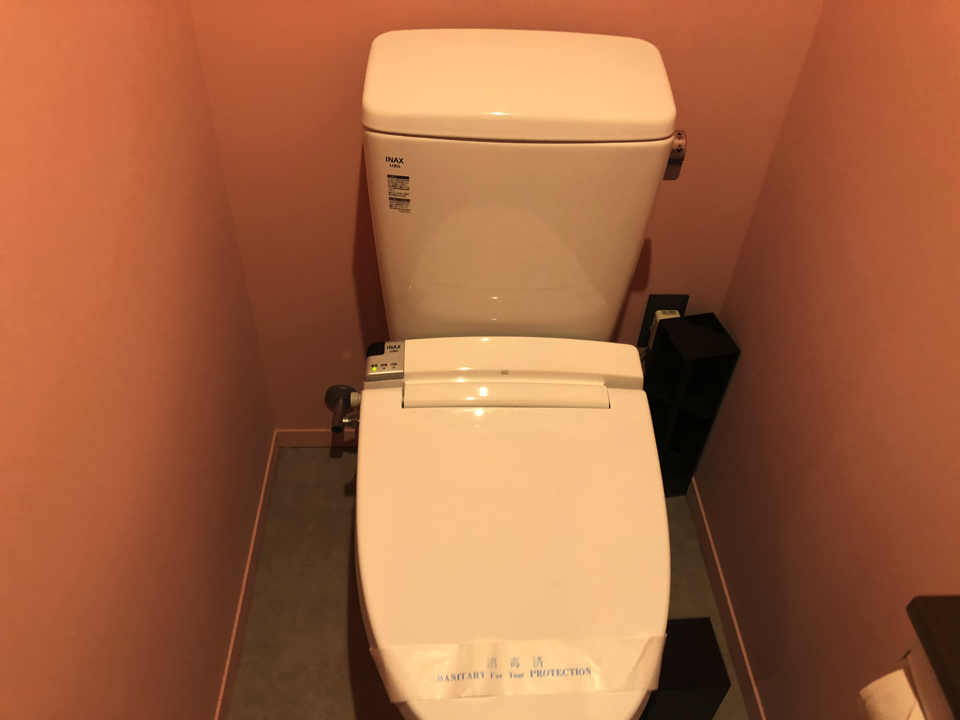 A toilet with a washlet function.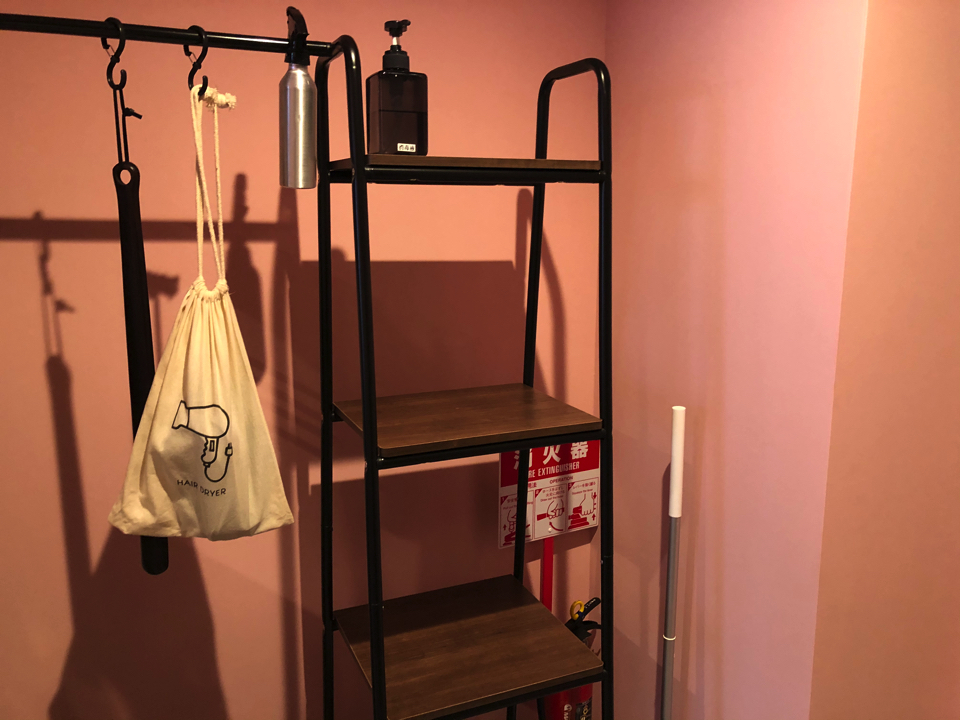 The room did not have a closet, but there was a rack to hang clothes. There were also deodorant spray, hair dryer, shoehorn, etc.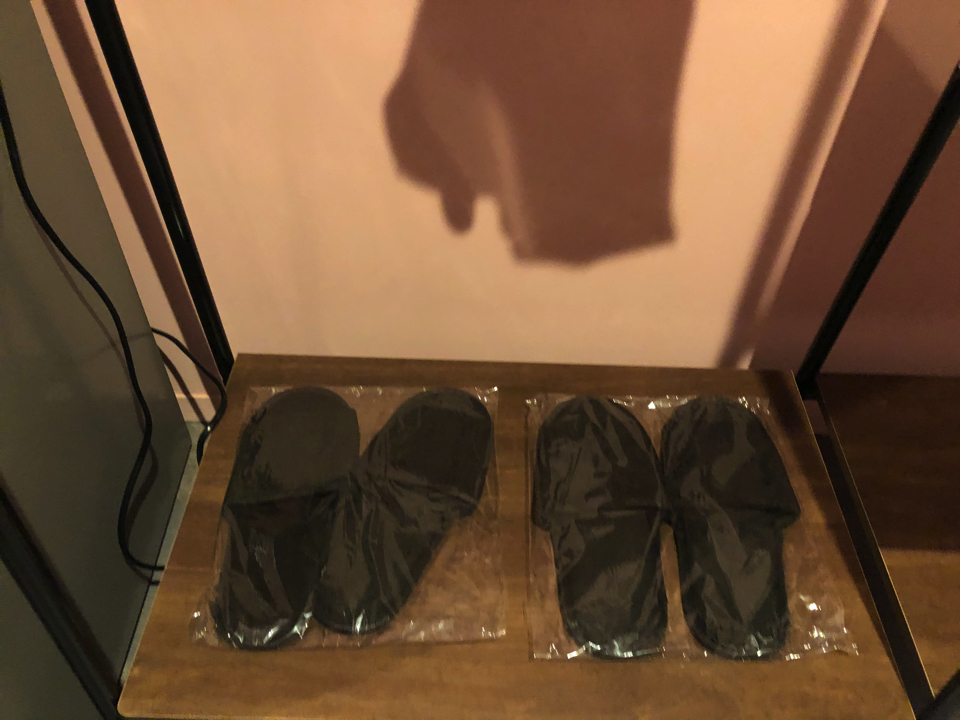 Slippers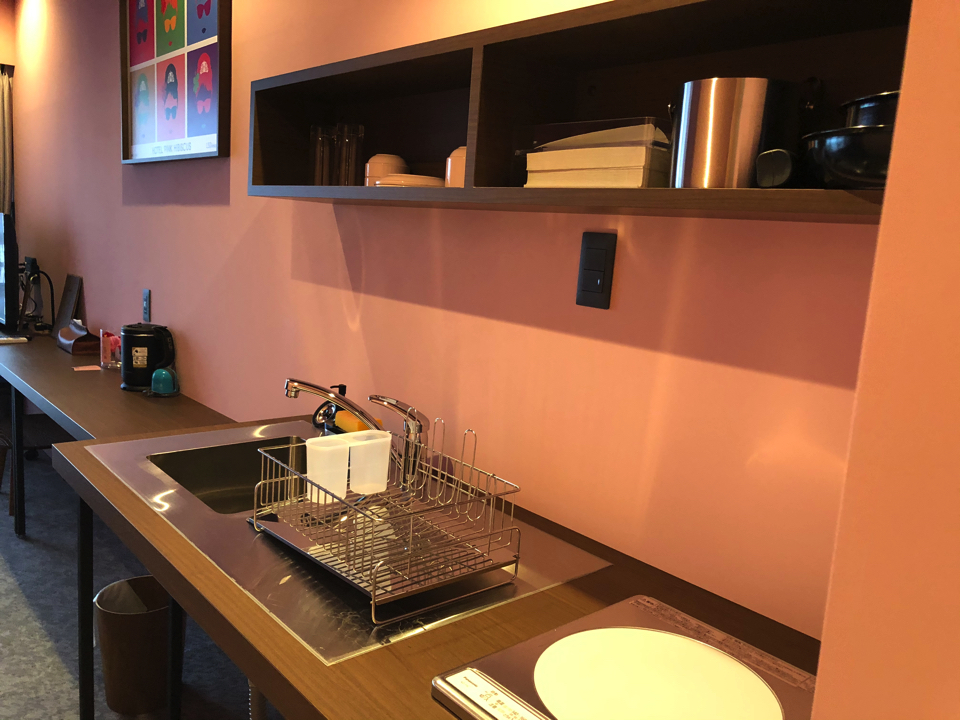 The room had a kitchen. Kitchen utensils, tableware, etc., including kitchen knives and cutting boards, were all available, which was very convenient.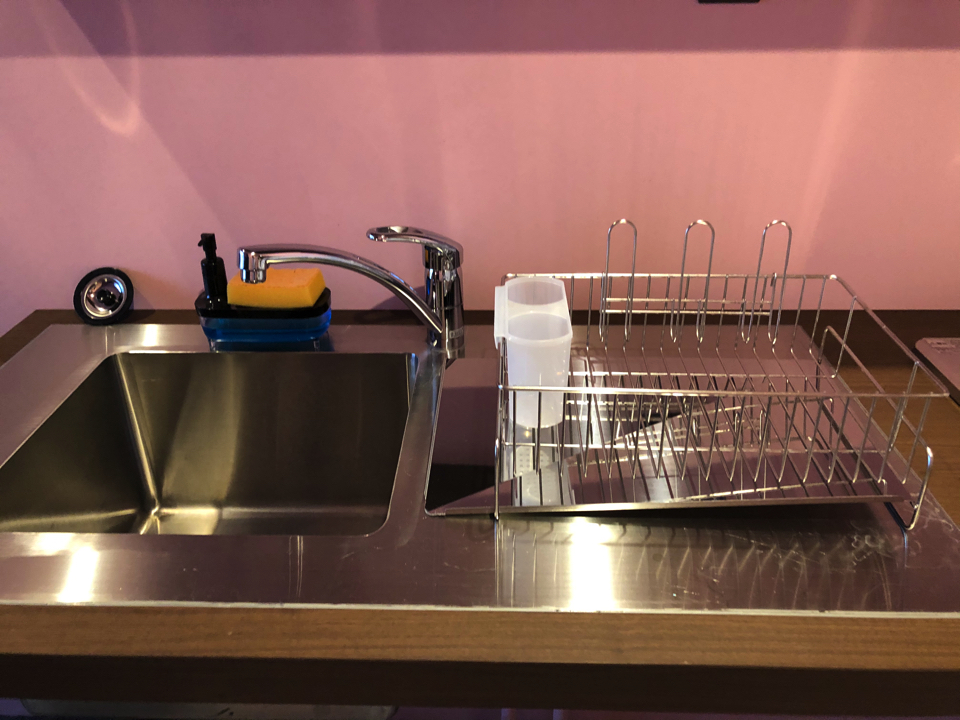 Sink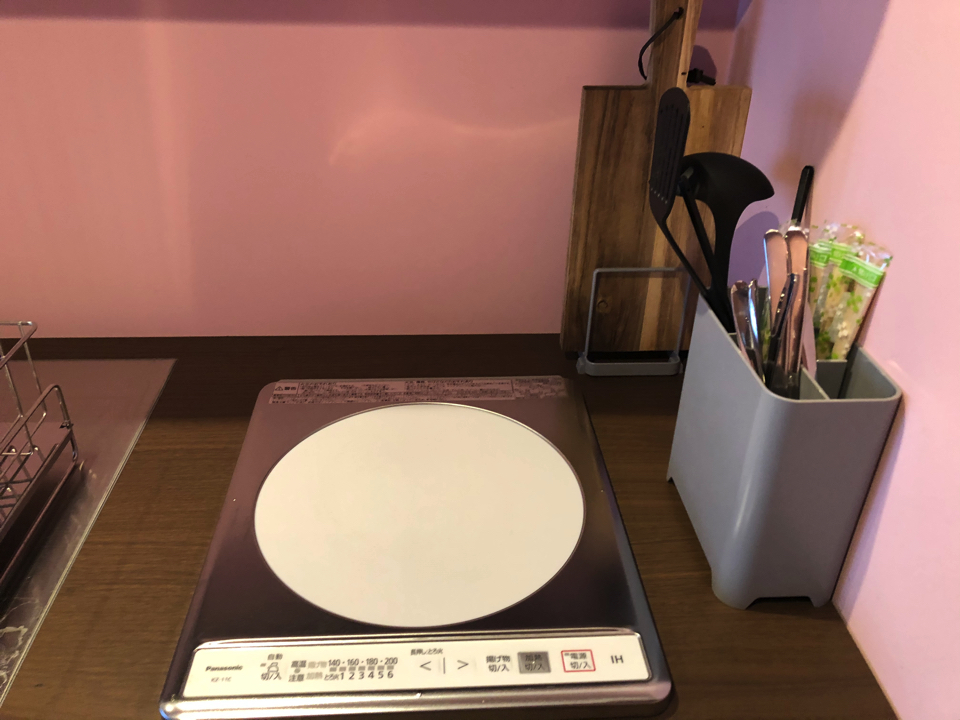 IH stove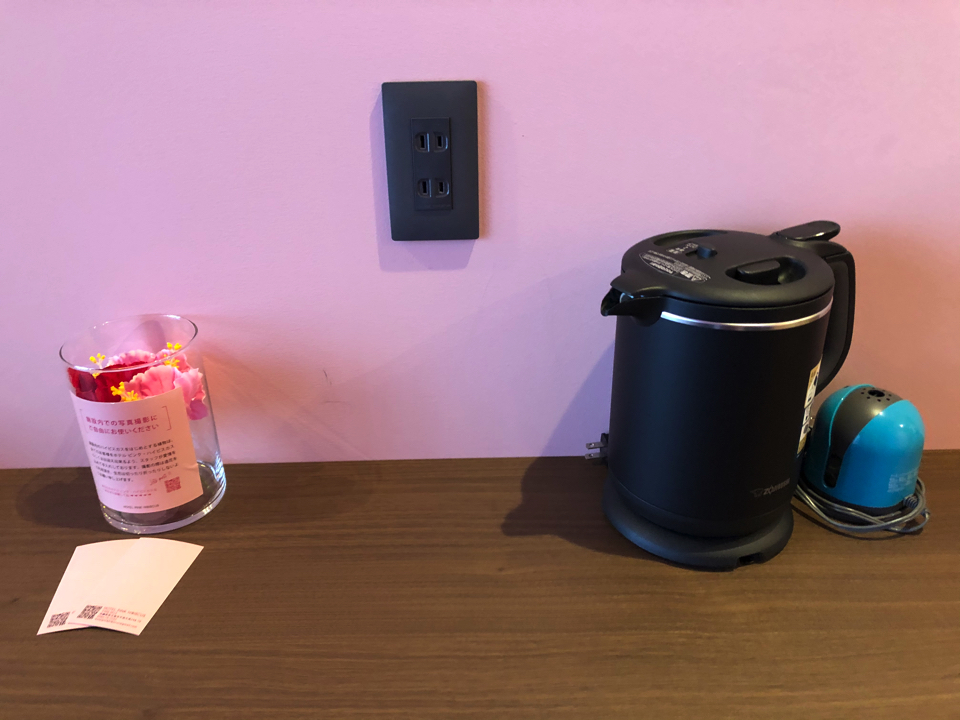 There was an electric kettle, but there was no coffee or tea.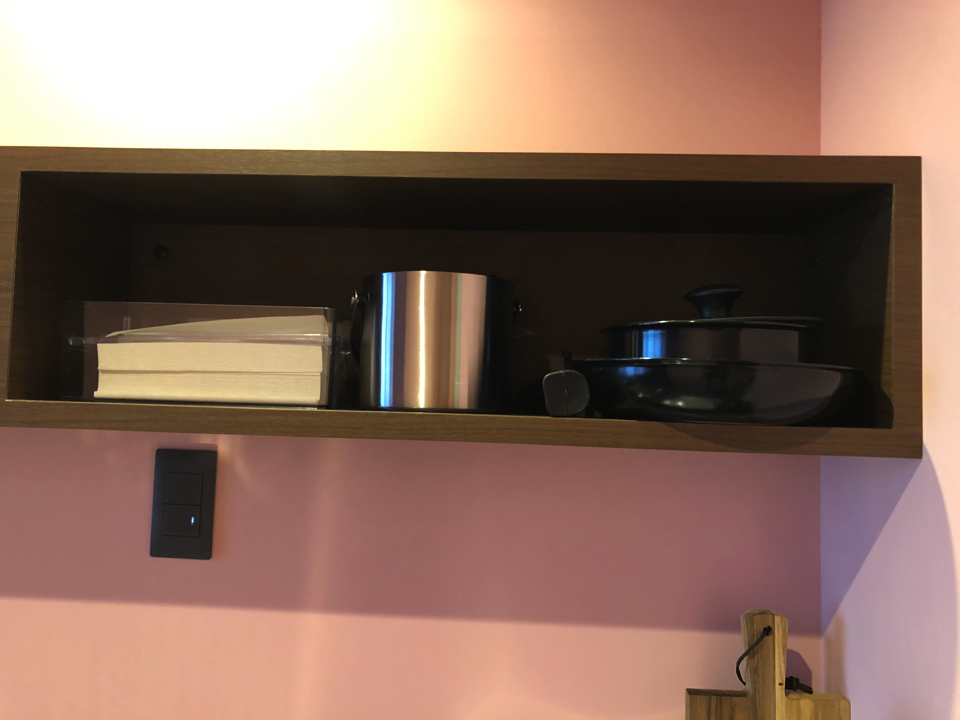 Ice pale and cookware.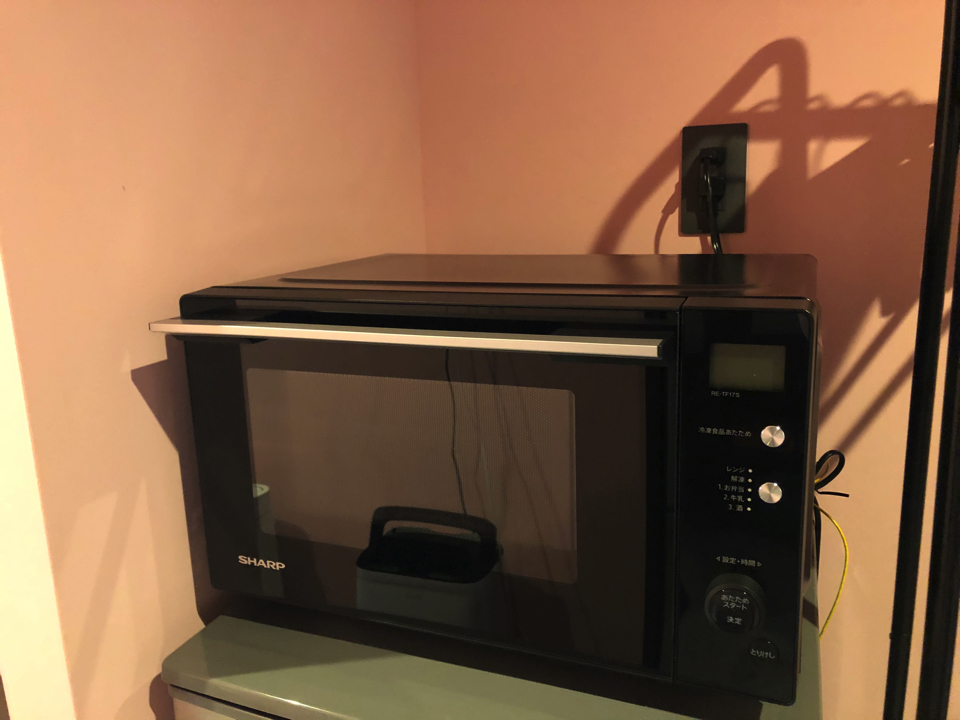 Microwave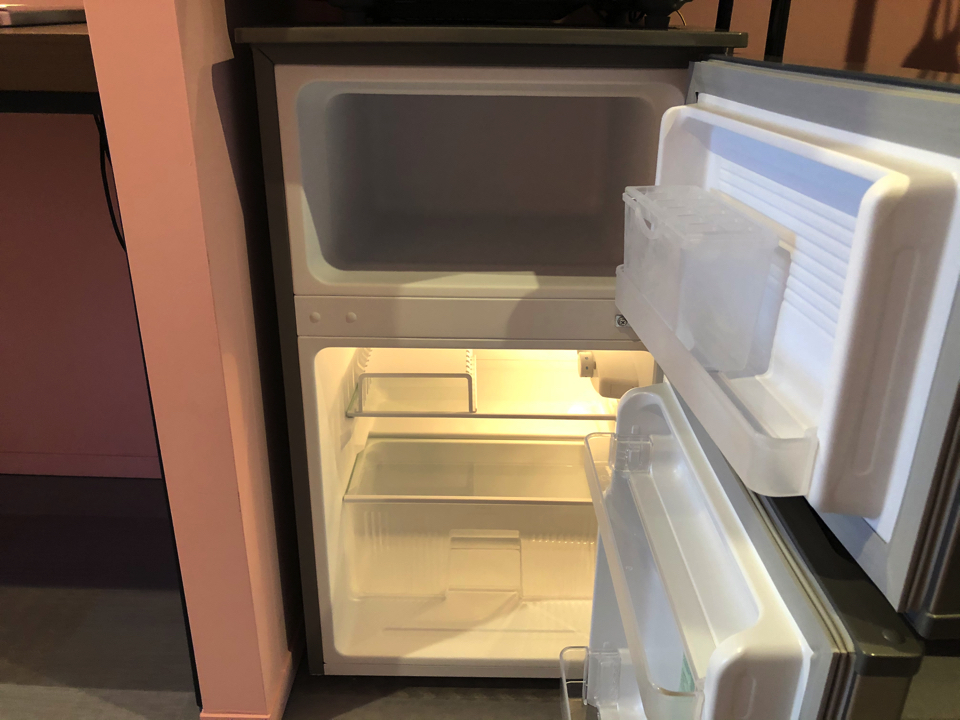 There was nothing prepared in the fridge.
The hotel is new (opened in June 2020) and it can be difficult to get to the hotel from information such as map apps. However, it was easy to find because there are signs around the hotel and the hotel stands out even when viewed from a distance. The surrounding roads were as safe as the downtown area with less traffic. There were many houses nearby. Heading towards the coast from the hotel, there was a fishing port instead of a beach.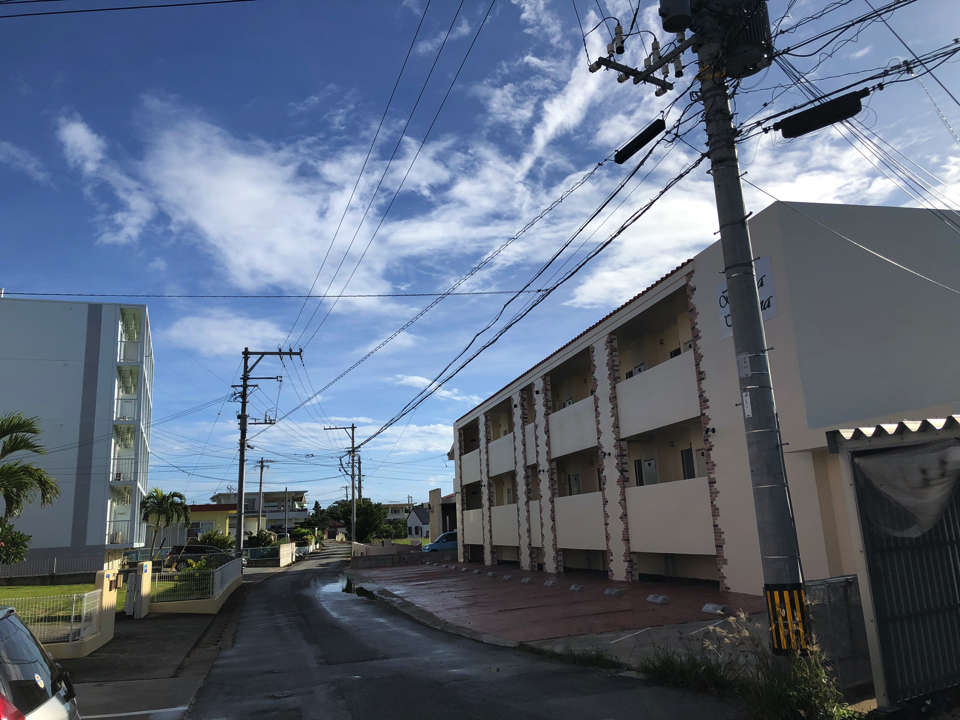 HOTEL PINK HIBISCUS
Popular Room Types
Standard Twin Room

This twin room has a electric kettle, air conditioning and flat-screen TV.
Check details »

Standard Twin Room with Sofa

Check details »
The staff who checked in at the general store sent us an email confirming the check-in location and time the day before the stay. At the time of check-in, I was very grateful for the detailed explanation of check-out. After that, I even saw a cleaning staff member when I checked out at 10 am.
I think the hotel is designed for the younger generation, so many of the customers are young couples and girls traveling. I didn't have a chance to meet other guests, but there were some cars in the parking lot.
The distance from Miyakojima Airport was short, and it was about 20 minutes by car. The beach is very close, and I arrived at Miyako Sunset Beach in about 10 minutes by rental car. There are no shops or supermarkets around, so you need to buy some food before hand. There are few restaurants, so it is recommended to prepare your own meals in the kitchen.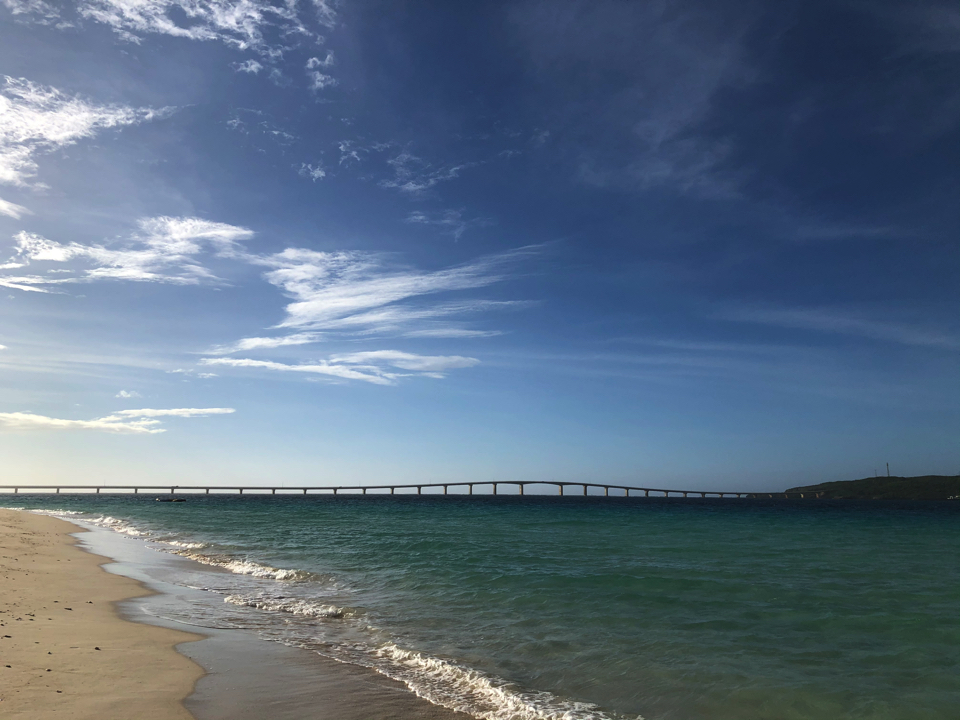 Irabu Bridge
I had a very nice to stay at this hotel. I chose this hotel for the last night, but it was very good because I could do the laundry during my stay in Miyakojima, there was a dryer, and I could pack it in my suitcase immediately. It's a hotel that has just opened, so everything was new and clean, and there's a kitchen which was convenient. If you stay in the downtown area of ​​Miyakojima city, you will often need to pay for the rental car, so I'm glad I chose this hotel. Unfortunately I couldn't enjoy the view from the room, but I was able to relax in the hammock on the terrace of the room, and I was able to spend time in the sofa bed. Also, I would like to to stay at this hotel again when staying in Miyakojima.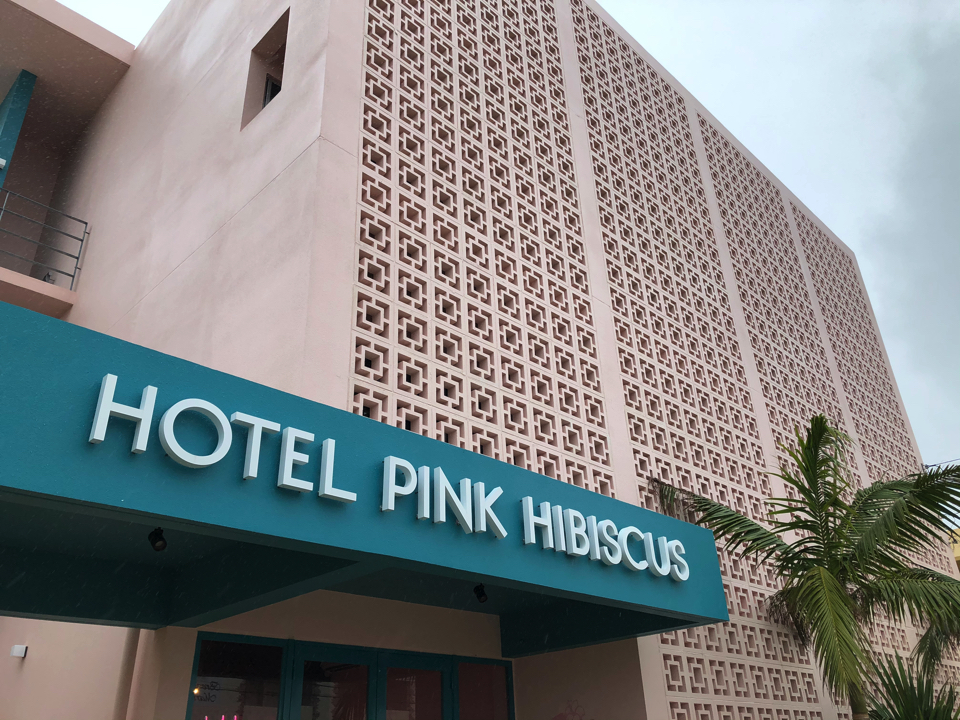 HOTEL PINK HIBISCUS
Popular Room Types
Standard Twin Room

This twin room has a electric kettle, air conditioning and flat-screen TV.
Check details »

Standard Twin Room with Sofa

Check details »
Recommended hotels in Miyakojima