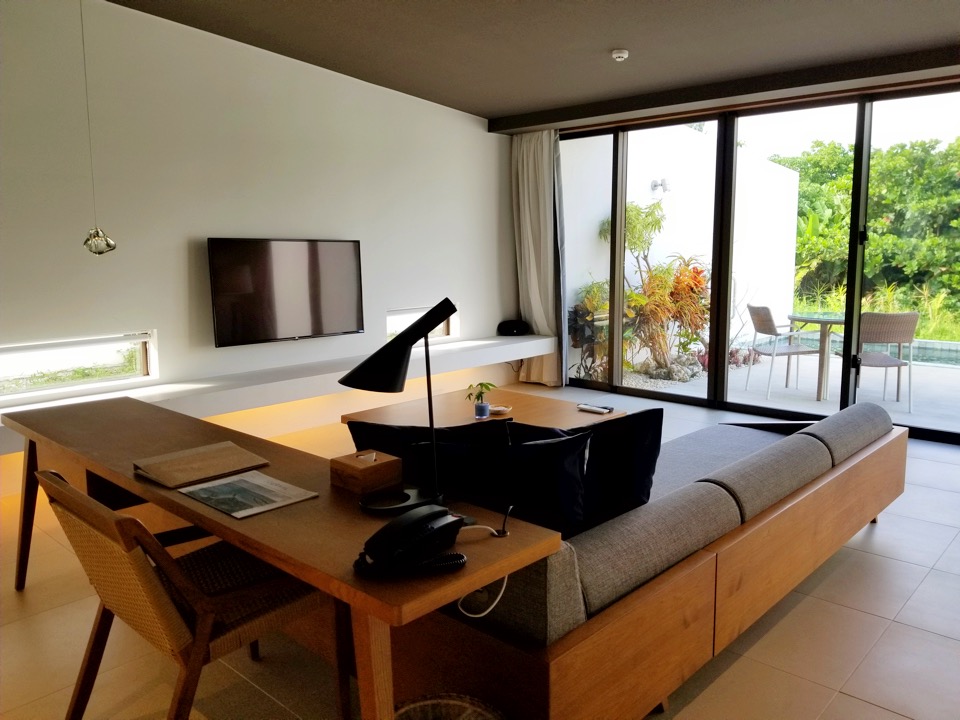 Detailed review & photos "The Rescape"
The hotel was surrounded with mountains, the sea and grass. You can see a lot of sugar cane fields and idyllic natural scenery like Miyakojima. A turkey along the way? It is an environment rich in nature. There was a main road right outside of the hotel grounds.
Some of the staff were skilled and others were not. The staff at the cafe gave me a very good impression. I was looking forward to the marshmallow night, but it was after a little rain, so when I asked him about it, he took the trouble to reignite the extinguished fire. Thanks to that, I was able to enjoy the marshmallow night.
Miyakojima itself is not that big, so it will take about 30-40 minutes by car to reach Shimojishima Airport. There are no shops around the hotel. You will have to drive for about 20 minutes to get to a small restaurant or convenience store.
There were some disappointing points, but I'm glad I stayed here. The main reason is the coziness of the room. The room was relaxing with plenty of indirect lighting and not too bright. For those who want to enjoy the resort feeling, the image will be different. If anything, I got the impression that it was a luxury version of a rental villa. There were a lot of board games and books at the front desk, so I think it's good for relaxing in the middle of nature. I also read books on the terrace and daybed, dine with friends in the living room, and just relax in the room. I also enjoyed doing yoga and marshmallow nights for free. There were no excessive services or facilities, and I had the image of a LOHAS hotel that values ​​nature and makes the most of it. I usually like to enjoy the sea, pool, spa, gym, etc. that are typical of luxury resorts, but I think it's good to have a relaxing time without doing too much.
Recommended hotels in Miyakojima