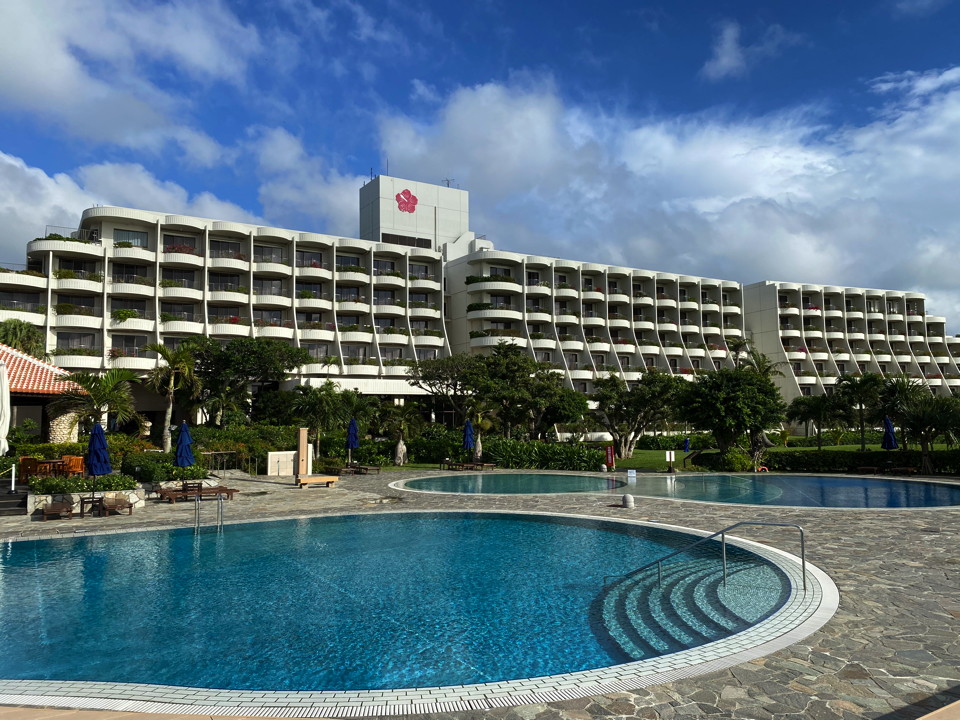 Detailed review & photos "Miyakojima Tokyu Hotel & Resorts"
There is nothing around the hotel. Maipari Miyakojima Tropical Orchard, which is the only tourist attraction within walking distance, and the most beautiful and beautiful beach in the Orient are to some extent. However, it is in a nice and comfortable environment full of private feeling, and I think that things are enough only in the hotel. You can also use a car or vehicle to get to the nearby Kurima Island immediately. There is a shop at the end of Kurima Bridge, so you can enjoy shopping there.
The hotel staff was very kind. The greetings were good and the restaurant staff were very helpful. On the way back, he said, "Would you like to take a photo because it will be a memory of your trip?" They took pictures with the hibiscus Christmas tree displayed in the lobby, and they responded with a really detailed service.
About 10 minutes by car from Miyako Airport, guests can use the hotel's free shuttle bus with advance reservation. Also, it takes about 30 minutes by car from Miyako Shimojishima Airport. There is no free shuttle bus from the hotel to Shimojishima Airport, so you will need to use a fixed-route bus.
I had a very nice to stay at this hotel. I have visited Miyakojima more than 10 times, but this time I actually stayed for the first time. Whenever I came to Miyakojima, I would stop by, take a walk on the beach, and use restaurants and bars, but I had never stayed there. I knew the hotel's selfishness even if I had never stayed at the hotel, but this stay made me more fond of this hotel. After all, the beach of the hotel is beautiful. The rooms, services and food are perfect, but the beach is amazing. The view from the room was great even though it was on the lower floors, so next time I would like to stay in a room on the upper floors or in the main building of the annex. I think this hotel will repeat every year. Because there is a finest beach. I was able to refresh my mind and body and have a great time. This is a highly recommended hotel in Miyakojima!
Miyakojima Tokyu Hotel & Resorts
Recommended hotels in Miyakojima