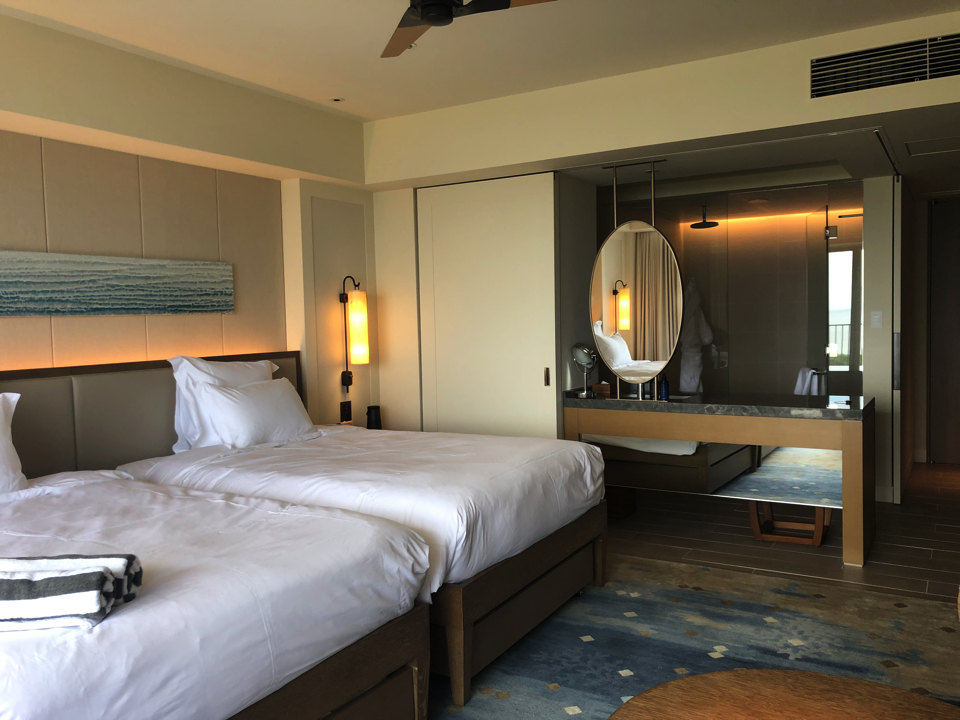 Detailed review & photos "ANA InterContinental Ishigaki Resort"
There were several restaurants in the hotel.
There was an izakaya, a hot dog shop and a massage shop in front of the hotel. I haven't used any of them, but there were many customers. If you walk a little, there are many restaurants such as ramen shops, car rental shops, and yakitori shops. It's a 10-minute drive to the harbor, so I think it's very convenient when you go to remote islands. The shopping street with souvenir shops is also close to the port, so you can get there in about the same amount of time. You can catch a taxi very easily here.
The staff at the hotel were all very kind. It is an image that many people were very friendly, probably because it was a resort area. However, the staff at the restaurant did not smile as much whether they were busy or not.
I took a taxi from the airport to the hotel. It was about 2,500 yen for about 20 minutes. There was no shuttle bus from the hotel. There were drug stores, supermarkets, restaurants, convenience stores, etc. about 5 minutes by car from the hotel which was convenient.
I was very satisfied with my stay at this hotel. The room, hospitality, restaurant, atmosphere, pool, location, everything was perfect. I was able to experience things that I wouldn't normally experience. However, I was a little disappointed that the staff at the front desk and the staff at the restaurant did not share much information with each other. There were always only one or two staff members at the front desk, so I couldn't talk to them easily. When I made a phone call from my room, I had a hard time answering it and had to make many calls. Other than that it was a really nice hotel, and if I visit Ishigaki Island again I would definitely stay here.
ANA InterContinental Ishigaki Resort