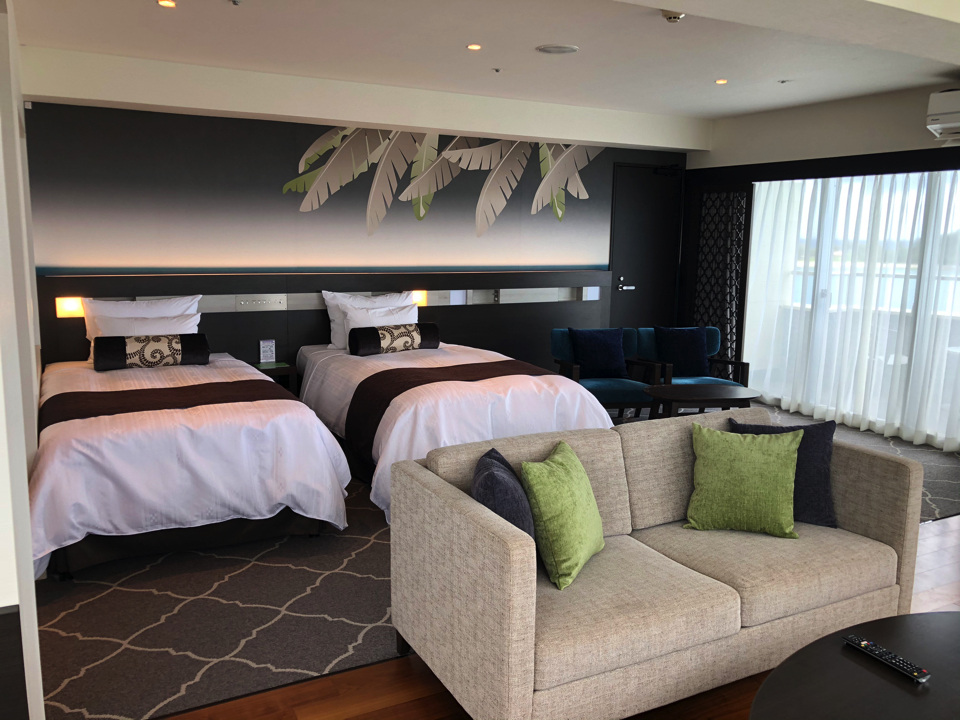 Detailed review & photos "Kanehide Kise Beach Palace"
The hotel was in a great location where you can walk to the beach in 5 seconds. There was also a public beach a short walk away from the hotel. You can walk to the Best Western Hotel which has a convenience store on the first floor. In addition, I could see The Busena Terrace Hotel in front of the hotel across the ocean. The town right next to the hotel was Onna village, a popular area lined with resort hotels. The hotel is located along Route 58, so it was in a convenient location to access by car. The hotel was in a natural and wonderful environment.
The staff was kind, polite and always smiling. The staff at the restaurant worked very fast and helpful. The room was well cleaned and the beds were well prepared.
It is about 90 minutes by car from Naha Airport. The hotel has free parking. In addition, there seems to be a shuttle bus that will take you to the hotel from the airport. It was convenient because there was a convenience store 5 minutes on foot from the hotel. There were also Okinawan restaurants in the vicinity, so you will have no trouble finding a place to eat.
I had a very nice stay at this hotel! It was better than I expected. I had a room upgrade during check-in. Premium twin rooms are definitely recommended at this hotel. I recommend staying in a room where sunlight comes in through the window. The view of that corner room was the best view. The room itself was new, clean and stylish, and I was able to spend a relaxing time. It was also convenient to be able to go to the beach immediately. I would love to stay at this hotel once more.
Kanehide Kise Beach Palace
Recommended hotels in Okinawa