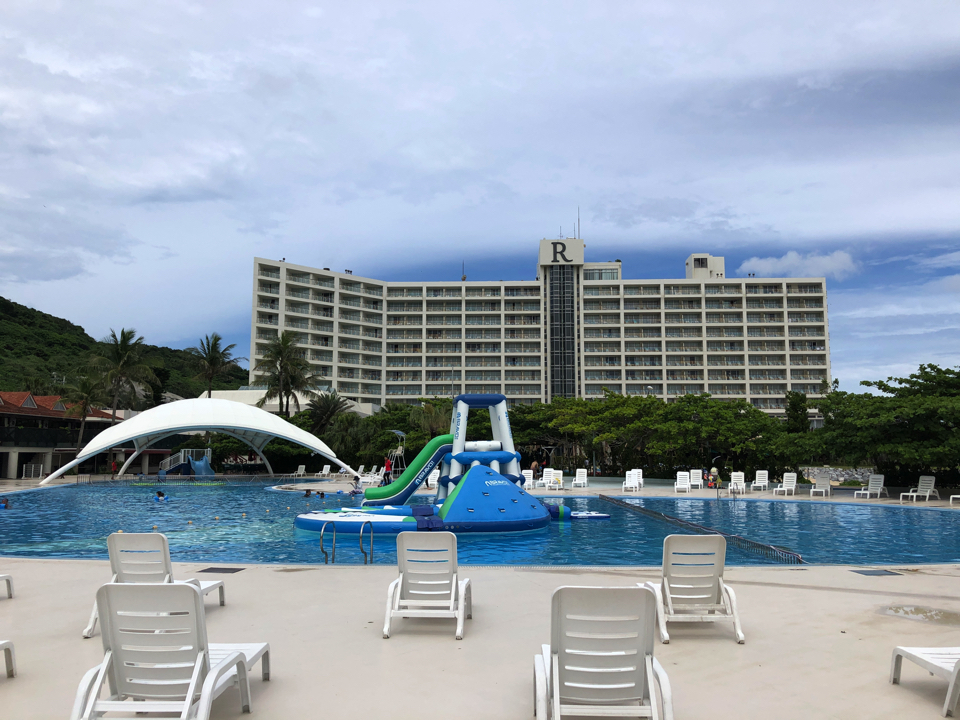 Detailed review & photos "Renaissance Okinawa Resort"
There were 10 restaurants and bars in the hotel. I ate at two of the restaurants this time.
The hotel is a quiet beach resort surrounded by mountains and the ocean. There were other resort hotels in the area, but they were far apart.
The staff responded very well. Valet parking is available and you can leave your car at the entrance. Also, after check-in I was escorted to the room and explained about the facilities carefully.
It is about an hour drive from Naha Airport to the hotel, so it is convenient to have a car. There were restaurants within walking distance away and convenience stores and restaurants within a short drive from the hotel.
I had a very nice to stay at the "Renaissance Resort Okinawa." It was just renovated and the inside was new and very beautiful. I had stayed at this hotel once before, but the bathroom and toilet was in the same room, so having the toilet and bathroom separated after the renovation was much more convenient. In addition, the resort style room was very relaxing to spend time in. There were also plenty of restaurants nearby and activities to do, so you can have the time of your life just by being at this hotel.
Renaissance Okinawa Resort
Recommended hotels in Okinawa