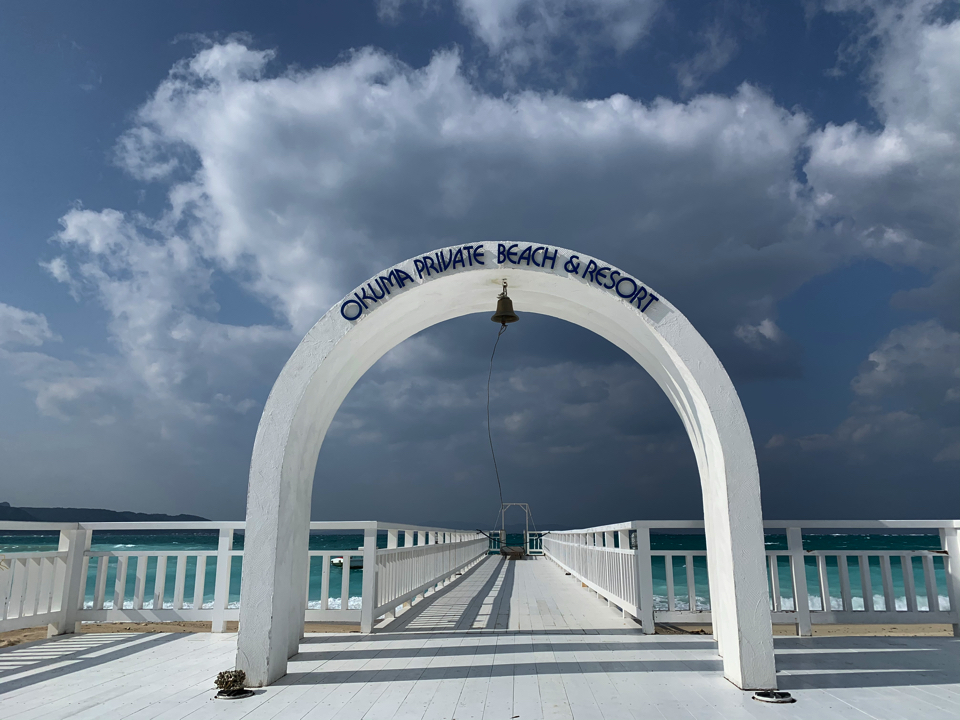 Detailed review & photos "Okuma Private Beach & Resort"
I saw a tavern within walking distance, but it was not open (may be open only during busy season). Next to the hotel was a US military base. The nearest convenience store is about a kilometer away. In addition, there is a roadside station called "Yuiyui Kunigami" at the same place about 1 km away. You can get to Uhugi Nature Museum withing 5-minute by car.
The staff were all very nice and friendly. They always greeted me and asked if I needed a ride on the cart.
This time, I drove from Naha Airport to the hotel. I arrived in about two hours on the toll road. The cost of the toll road was about 1,000 yen. After getting off at Kyoda Interchange, most of the road runs along the sea, so the scenery was very nice. There seems to be a free shuttle running between Hyatt Regency Naha and Okuma once a day.
I had a nice stay at this hotel. The area was very calm and I was able to spend a relaxing time. The beach by the hotel was like a private beach. There were no buildings on the opposite shore, and I was able to enjoy a resort surrounded with nature. There are few sightseeing facilities in the vicinity, but if you have already visited Okinawa several times, or if you only want to spend some time on the beach, I definitely recommend staying here. This time it was mostly cloudy, so I would like to stay here again when the weather is nice.
Okuma Private Beach & Resort
Recommended hotels in Okinawa