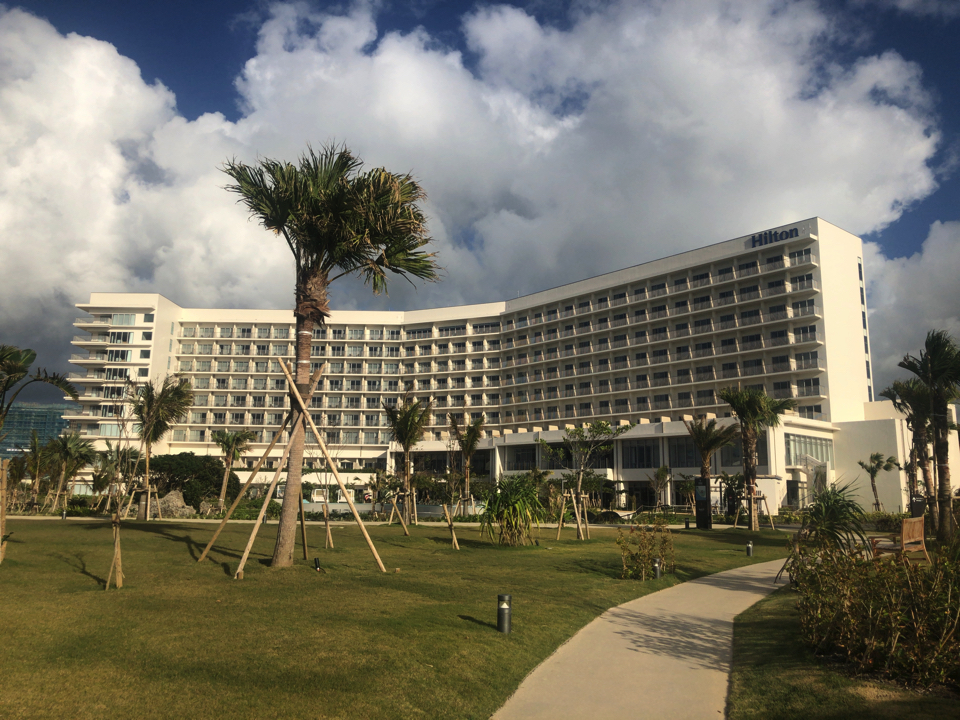 Detailed review & photos "Hilton Okinawa Sesoko Resort"
The sink, bathroom and toilet were all separated by doors.
Sesoko Beach is a minute walk from the hotel. From the hotel guest room, the beach itself cannot be seen because the windbreak behind the beach blocks it. I walk to the beach from the back door of the hotel, but it is difficult to know how to get there without asking the staff. Sesoko Beach is a beach that existed before the hotel was built, and there is an old seaside house at the entrance. Swimming was prohibited on the day I stayed, but many hotel guests were taking pictures at the beach.
The hotel is located on Sesoko Island, which is connected to the main island of Okinawa by the edge, and there are private houses and fields in the surrounding area, and there are no special sightseeing spots. I saw several new cafes for beach tourists. The atmosphere of an empty island full of nature is very laid-back and you can spend a relaxing time here. However, there are few shops that eat dinner, so I have to drive a car, and I thought it was dangerous because there were few street lights when it was dark. I didn't see the Hilton sign, so if you don't set it in the navigation system, you'll get lost after entering the island.
The staff worked hard, but were not very friendly. It would have been nicer if they greeted guests when they passed by.
It takes about 2 hours by car from Naha Airport. There is no hotel shuttle bus. It's about 15 minutes from Churaumi Aquarium, so I think you can reach the hotel by taking the express bus to Churaumi Aquarium.
I had a nice stay at this hotel. The sea and the view were very beautiful. The cobalt blue sea in the northern part of the main island of Okinawa was a 1-minute walk from the hotel, and the inside of the hotel was new, clean and comfortable. You can spend the day without getting bored by playing in the sea, taking a walk, relaxing in the hotel lounge, or sweating in the gym without having to drive around the tourist spots.
Hilton Okinawa Sesoko Resort
Recommended hotels in Okinawa