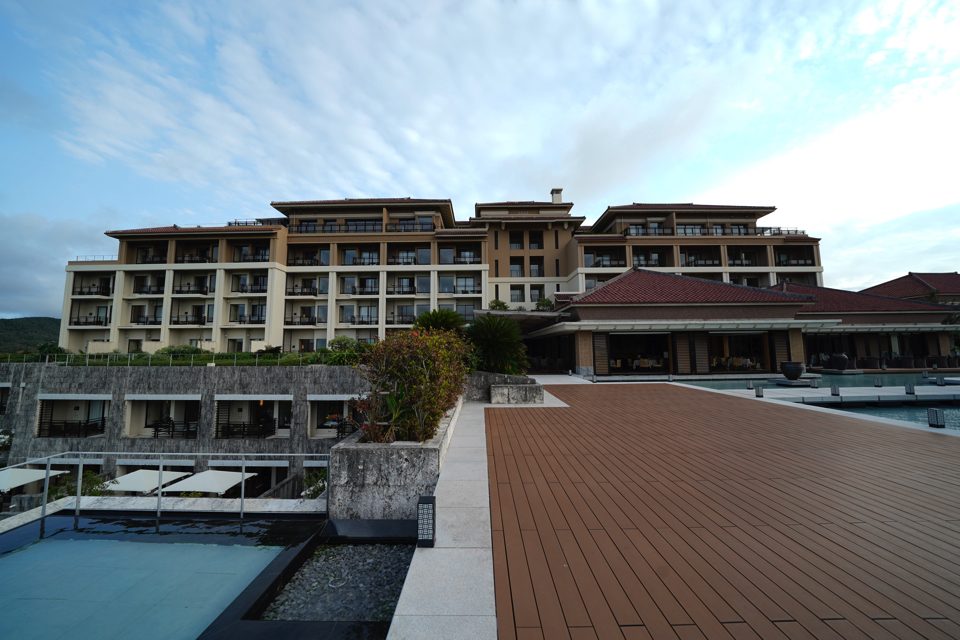 Detailed review & photos "The Ritz-Carlton, Okinawa"
There are six restaurants in the hotel.
Located on a small hill, there are almost no commercial stores around. However, I had no inconveniences during my stay because the facilities and services in the hotel were plenty. There are many resort facilities in the area, so you can eat at another hotel restaurant. Because it is a little far from the beach, if you want to go to the beach, you need to be picked up. There are many people who go to "Okinawa Churaumi Aquarium" from this hotel. You can consult with the hotel service staff to arrange activities.
The staff were very cheerful and they all stopped and greeted me every time we passed by. I arranged for pick-up when we asked for a taxi as we had dinner at a nearby restaurant on Busena Terrace. At that time, I was given a dedicated mobile phone, and when I got home, I made a phone call with this phone so that I could get picked up. When I called the service from the room, they knew my name and responded smoothly.
It takes about 90 minutes by car from Naha Airport. Once you get off Kyoda IC of Okinawa Automatic Railway, you will arrive in about 5 minutes. You can travel with a limousine bus, rental car or higher. There were many resort facilities around, but I did not see any convenience stores around.
I had a very nice stay at this hotel. Hospitality is good, and it has been conveyed that the staff members work together. On the day of my departure, the staff brought me my car to the entrance with the air conditioner on and a bottle of water prepared. The staff sent me off until the end. There is no doubt that the Ritz-Carlton Okinawa is a great place to enjoy new activities. I'm looking forward to staying here again.
The Ritz-Carlton, Okinawa
Recommended hotels in Okinawa