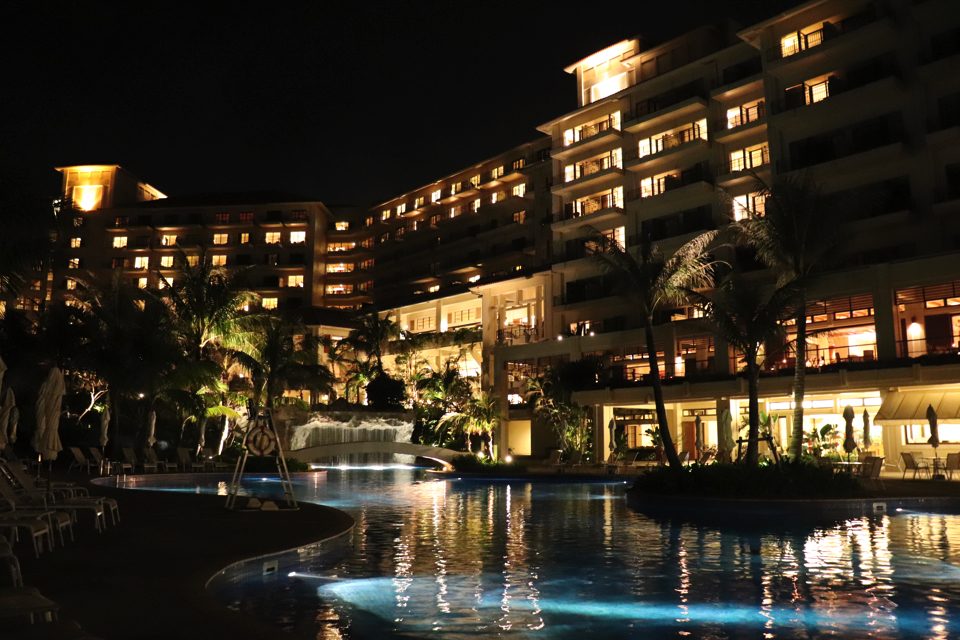 Detailed review & photos "The Busena Terrace"
There were eight restaurants in the hotel and the menu was plentiful. All the restaurants have a nice atmosphere, it was really delicious and I was satisfied with the restaurants.
In the hotel There is a shop selling hotel room amenities, hotel selections with resort wear and accessories, souvenir shops with souvenirs such as Okinawan crafts and sweets such as Ryukyu glass and hotel original food and sweets. The convenience store is located in Banyan Village where restaurants close to the parking lot on the beach are lined up. There are food and daily necessities such as drinks and confectionery cup noodles, and the assortment of goods is not bad.
Busena Beach was right in front of the hotel.
The surrounding environment is an impression of a quiet beach resort full of nature. There were resort hotels here and there, but since each hotel was far away, it was a quiet environment. I think the nearby sightseeing spots are about 40-50 minutes by car. The hotel grounds are large, and there are various facilities within Busena Cape, such as the underwater observation tower and glass boat, and the Kokuryo Tsuryokan used at the summit of the Kyushu-Okinawa Summit in 2000. There were also tennis courts and golf courses.
The staff were very attentive. A welcome drink came out from the arrival and it was an elegant check-in. The explanation was also polite, and there was a 24-hour butler service and there were always staff at the counter and it was easy to rely on. He/she responded quickly even when it was a little crowded.
It is about 90 minutes by car from Naha Airport. Rental car is convenient. There were convenience stores and restaurants around the hotel, but there were also convenience stores and restaurants in the hotel.
I had a nice stay at this hotel. First of all, the resort itself has a large area and various facilities, so you can enjoy yourself without going out of the hotel. There was a big beach with marine activities. There was a free shuttle bus along the beach. There were several restaurants in the hotel, where the atmosphere was good and the taste was good. In addition, the gym and the spa were designed so that you can spend the whole night at the facility. Amenity and facilities were enriched, the customer service was nice and it was a comfortable service. I am satisfied with my stay and I would like to stay here again.
Recommended hotels in Okinawa