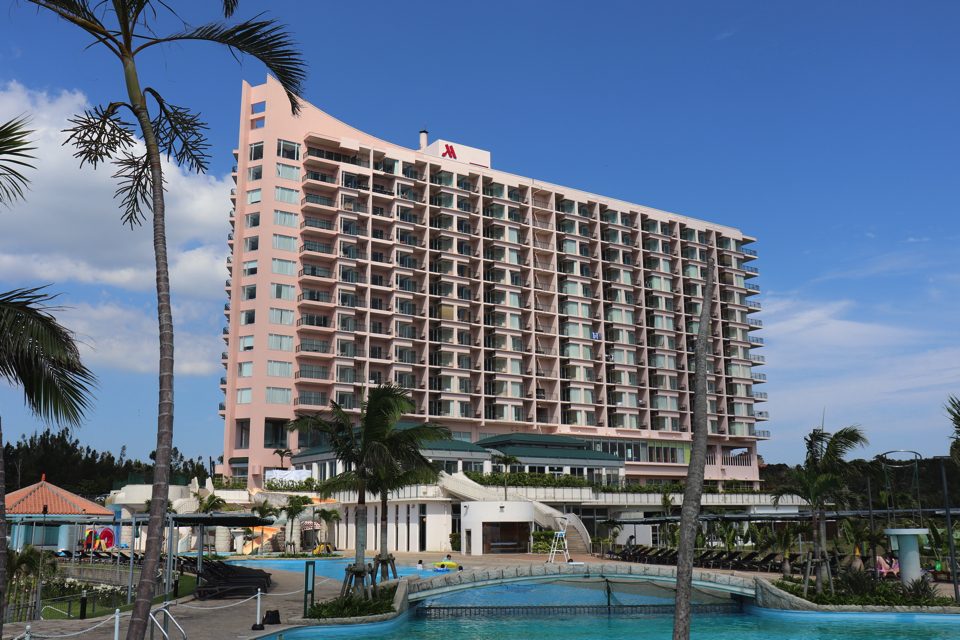 Detailed review & photos "Okinawa Marriott Resort & Spa"
There is an indoor and outdoor pool, and the outdoor pool offers a wealth of activities, including a waterslide.
There is a free shuttle bus from the hotel to Kariyushi Beach. I was able to get there in a few minutes.
The hotel had two types of executive lounges; Ocean and Forest, exclusively for guests staying in the Executive Floor Suites.
There are many resort hotels around the hotel, so there are various restaurants and convenience stores within 10 minutes by car from the hotel. There are several different beaches nearby, so if you have time, you may want to explore the beaches. Access to "Churaumi Aquarium" and "Nago Pineapple Park" is also good.
There are a lot of staff at a large resort hotel, and everyone was kind. Also, it was nice to have a butler service as we stayed on the executive floor this time.
Access to the hotel is about 70 minutes from Naha Airport using the expressway if it is not crowded. From Kyoda Interchange, take Route 58 and turn left at "Kise Intersection" to reach the hotel. In addition, there seems to be a limousine bus connected to Naha Airport.
I had a nice stay at this hotel. The correspondence and service of staff were good. There were various types of rooms, and the facilities in the hotel are enriched, it is a hotel couples and families can enjoy. Particularly the pool facilities are substantial and attractive. The sunset seen from the poolside was very beautiful. It may be nice to stay 2 nights and enjoy the beach and pool one day each. There are many activities for children at the pool, so it is a hotel that you can enjoy with children.
Okinawa Marriott Resort & Spa
Recommended hotels in Okinawa