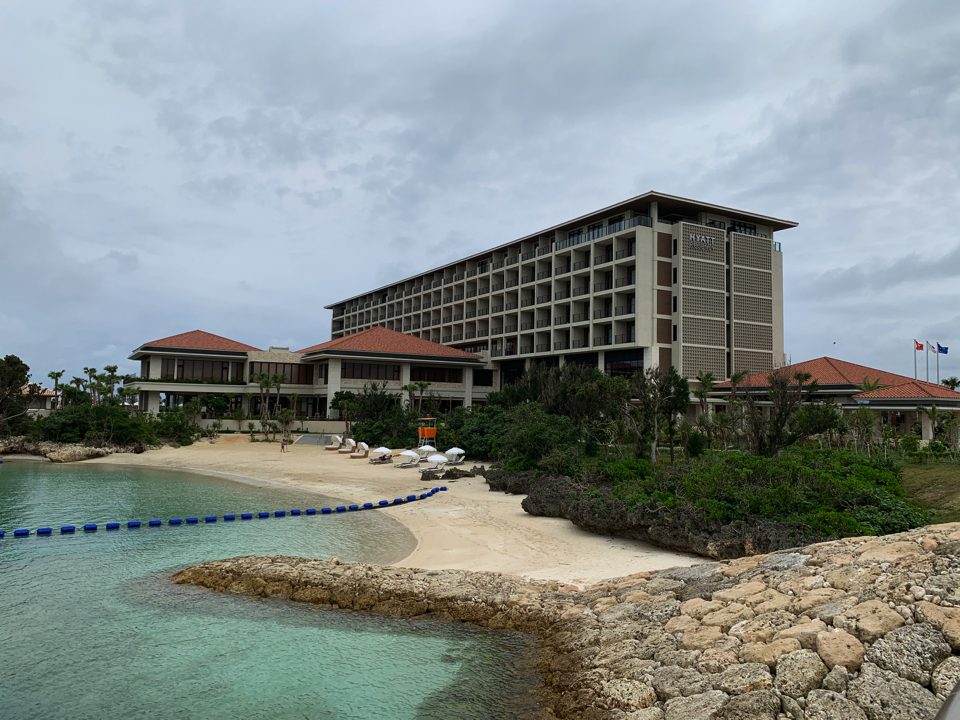 Detailed review & photos "Hyatt Regency Seragaki Island Okinawa"
The hotel is located on an island.
There are several restaurants serving Japanese, Western and Ryukyu cuisine. Most of the guests staying at the hotel eat at the restaurant in the hotel, so it is best to make a reservation early.
There are no commercial facilities around the hotel, so will have to use the hotel facilities during your stay. Various activities are available depending on the season. The Hyatt Group operates an unusually managed Seragakijima Marine & Activity Club, where you can perform do such as stand-up paddle boarding, kayaking, diving and snorkeling.
As soon as I arrived at the hotel, I talked to the concierge about dinner. At first I made a reservation at the furnace-bake dining, but I wanted to eat teppanyaki just before the reservation time and arranged it as soon as I consulted. The next morning, when I told them I wanted to do diving, they immediately coordinated with Seragakijima Marine & Activity Club. I forgot my diving license this time, but the staff checked the conditions and I was able to to go diving.
Access from Naha Airport is by limousine bus or car. If you use the highway, it will take about an hour. The parking lot is not located on the island, but it can be parked directly at the parking lot before crossing the bridge and moved to the hotel with Tuk Tuk, which runs back and forward from the hotel and parking lot regularly.
I had a very nice stay at this hotel. The staff rushed to get some power supply and extension cords for my computer at the lobby. When I asked for directions for my next destination during checkout, they printed a map. I felt the compassion towards guests. I spoke to some of the staff, and the activities just started in February shortly after opening and I was worried about what would happen this year's Golden Week, but I felt safe with these staff. The activities during my stay were substantial, and the concierge responded very well.
Hyatt Regency Seragaki Island Okinawa
Recommended hotels in Okinawa