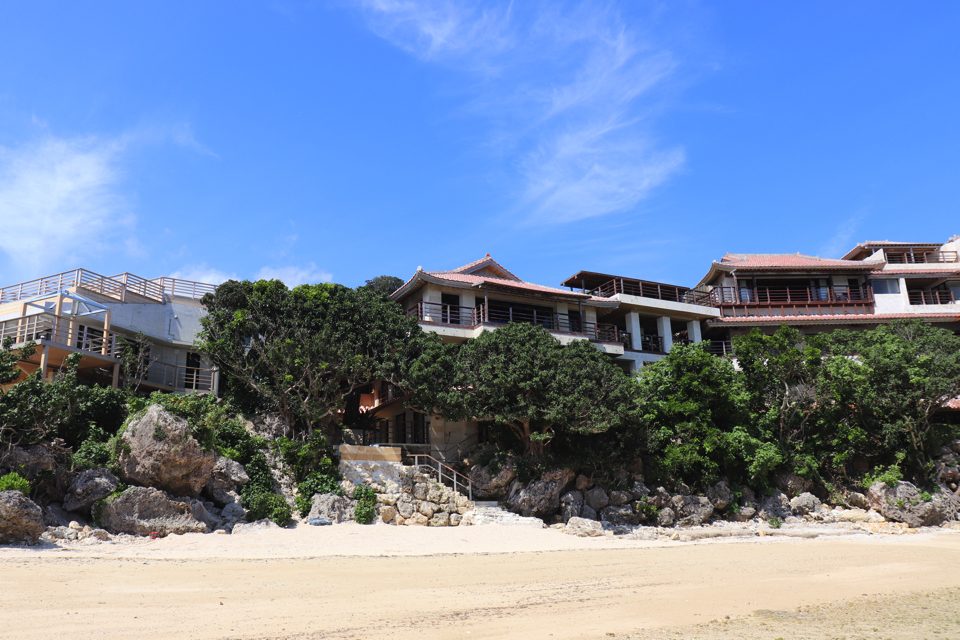 Detailed review & photos "Hyakuna Garan"
There was nothing in particular around the hotel except for the beach, but if you have a car, there are nice place nearby. It was about a 10-minute drive to the world heritage Saiba Gyoen. Within walking distance of the hotel, a cafe with a good atmosphere with a seat on the beach side and a ceramics workshop. The hotel is surrounded by nature.
The staff were very polite. The explanation of the room at the time of check-in and the room was very detailed. They speak in a soft tone, but are very attentive.
I went to the hotel by car. It is about 40 minutes by car from Naha Airport. There were no convenience stores in the surrounding area, but I think there were a few cafes and other restaurants because of the beach. There are no other hotels in the area, and there seems to be nothing around except for the beach.
I had a very nice stay. The place seen from the road side is covered with coral, no windows, and the outside is closed, but when you enter, the ocean side is all ocean view, the inside is full of liberation, a luxury resort hotel like a secret retreat. The room was comfortable and the whole building was quiet and cozy, and it was an environment where you can really relax. The building of the room and the building was good, and the surrounding environment was the best because it was close to the sea and it was a beautiful natural place. The building was designed to enjoy nature, and it was a hotel where you can relax and enjoy the ocean. I had an amazing and luxurious time.
Recommended hotels in Okinawa