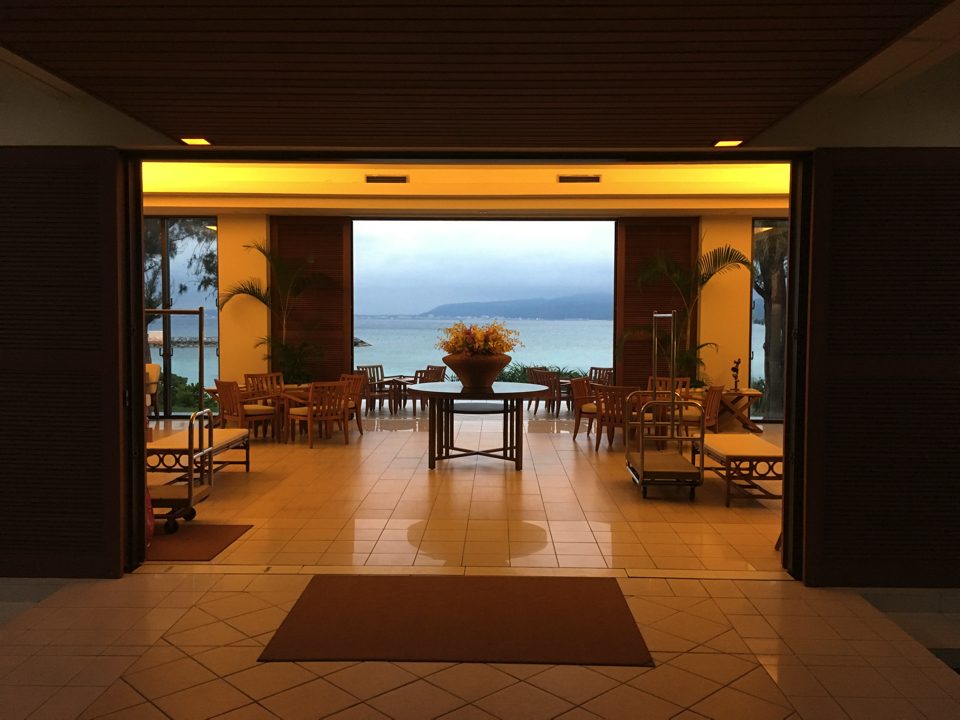 Detailed review & photos "The Terrace Club at Busena"
All restaurants had a nice view of the ocean.
There are two pools in the hotel, one is an outdoor Thalasso Pool (heated seawater pool), this hotel is a wellness star facility, but guests of The Terrace Club at Busena are free to swim in the pool. Other treatments are available to those who wish to pay a fee.
*Thalasso Pool area is photographed with special permission.
I was able to check out the "Club Deluxe Ocean Two Bedroom."
The area around the hotel is an impression of a quiet beach resort with lots of nature. There are a number of large resort hotels, but because the sites are widely separated, it does not feel crowded. It is about 50 minutes to Churaumi Aquarium. There was also an underwater observatory tower and a glass boat platform in Cape Busena, which was a place where tourists gathered. At the Kyushu-Okinawa Summit in 2000, there was also the Mangoku Tsuryokan, which was the place for summit meetings.
It is easier to go around by car. It is about a 90 minute drive to Naha Airport. There are convenience stores and restaurants near the hotel, but there are shops and restaurants in the hotel as well.
The staff were very attentive and very comforting. There were always people at the entrance, and they would respond immediately if anything happened. There was a turndown service in the evening, and the amenities used in the pool, such as towels and gowns, were immediately replaced, which was a nice consideration.
I have no complaints at all. The rooms and the terrace were spacious and open, the amenities were good, the staff were nice, the beach was calm and beautiful, and it was the best environment to enjoy a relaxing and elegant time. The beach in the hotel is quiet, and it is a facility of Wernestaraso, the whole hotel is a relaxing space considering beauty and health, rather than a resort hotel that plays well, it is a calm healing space as a whole. It was nice that Thalasso Pool could be used freely. It was a pleasant pool where you can use it for a long time while taking a break, and time passes quickly. The other outdoor pool also had a nice view, came out right on the beach, and had a good feeling of openness. I was satisfied with my stay at this hotel.
The Terrace Club at Busena
Recommended hotels in Okinawa