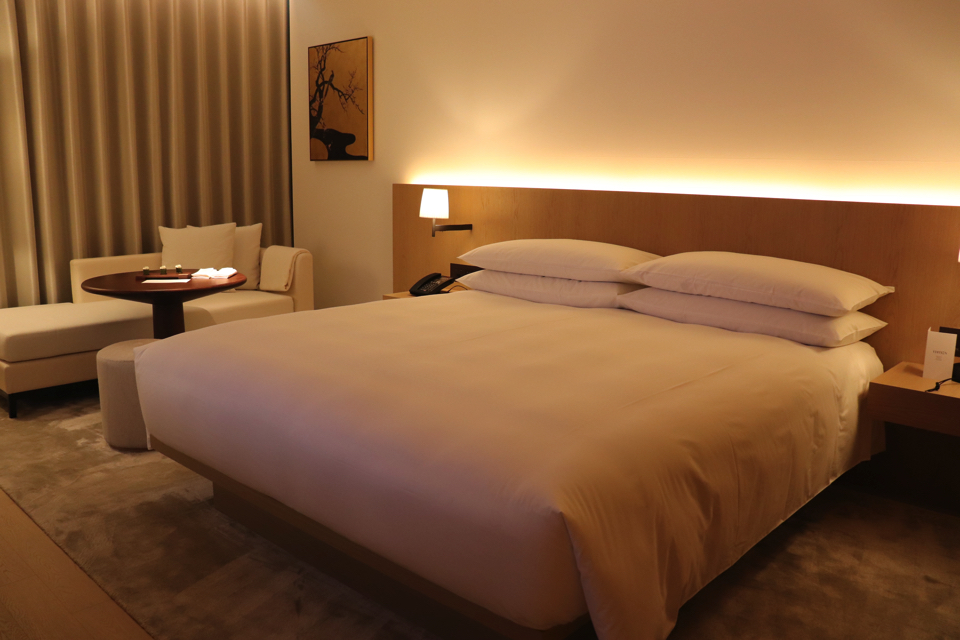 Detailed review & photos "The Tokyo EDITION, Toranomon"
The hotel is conveniently located in the center of Tokyo near the train station, but there are many offices, embassies and high-class residential areas, so it is not noisy and has a calm and quiet atmosphere. It is close to Tokyo Tower and Toranomon Hills and within walking distance of Zojoji Temple and Akasaka Hikawa Shrine.
Staff greeted me at the entrance and were very responsive. They were all very polite and friendly. I had the impression that many couples and families with children were staying at this hotel.
The hotel was connected by an underground passage from Kamiyacho Station on the Tokyo Metro. Toranomon Station and Roppongi 1-chome Station are also within walking distance. Since this city is in the center of Tokyo, it is a convenient location with easy access to major tourist spots in Tokyo.
I had a nice stay at "The Tokyo EDITION, Toranomon." It is a new and beautiful hotel that has just opened. The lobby was filled with plants and the room was cozy and stylish. Above all, the view overlooking the city was the best. I was able to spend a relaxing time in the room. The amenities are of high quality and comfortable to use as well. I had an extraordinary stay at this elegant hotel.
The Tokyo EDITION, Toranomon
Recommended hotels in Tokyo