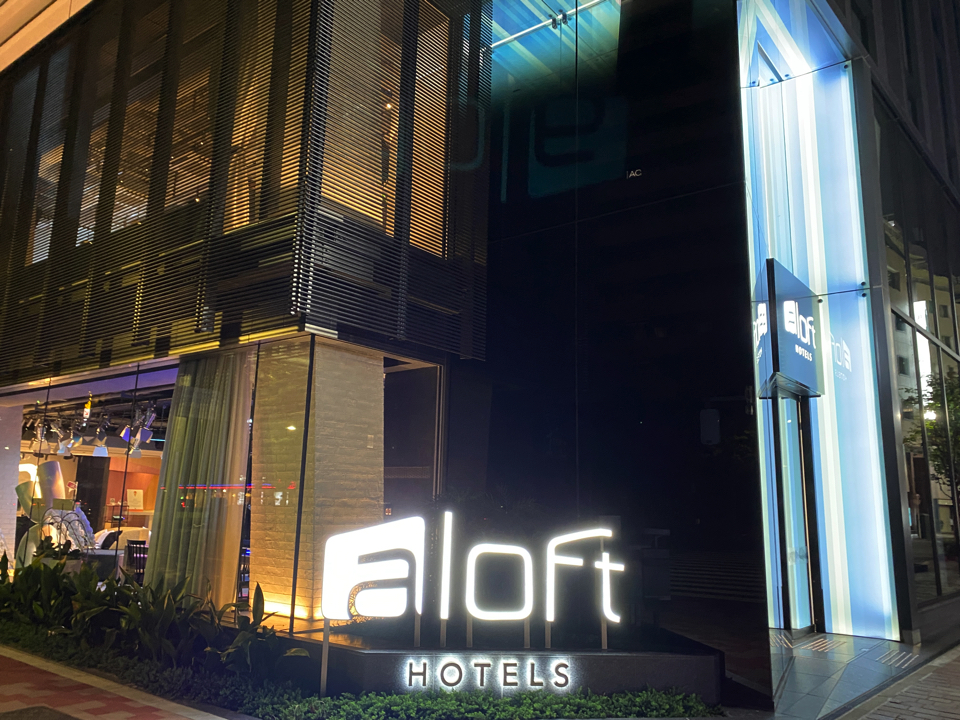 Detailed review & photos "Aloft Tokyo Ginza"
There were three restaurants and bars in the hotel.
The hotel is located in the center of Ginza and is a convenient environment for traveling, dining and shopping. There was a convenience store across the road. There are many restaurants in the area, and department stores and brand shops are lined up, so you can enjoy eating out and shopping nearby. It is conveniently located for a short trip to enjoy the city of Ginza or for sightseeing in Tokyo.
The staff were all polite and pleasant to interact with. Since it was just opened, there seemed to be some parts that were not smooth yet, but the response was good and there I had no particular problems. The customer base was mostly male and female couples of a wide range of ages.
The hotel is conveniently located near the stations within 5 minutes from Higashi-Ginza Station and Ginza Station. It is within walking distance from JR Yurakucho Station and is located in the center of Ginza, so I think it is easy to access the surrounding area, major stations in Tokyo and sightseeing spots.
I had a nice stay at "Aloft Tokyo Ginza." It was a new, beautiful and stylish hotel, and I had a pleasant and comfortable stay. Both the rooms and the common space are stylish with artwork displayed here and there. Each bar had a nice atmosphere and I would love to have drinks here more often. As it is a new hotel, the facilities are new, functional and easy to use, and I was able to relax in a cozy room. The location in the center of Ginza is also convenient, and I was able to enjoy the feeling of traveling nearby and have a good refreshment. I would love to stay here again.
Recommended hotels in Tokyo